Days of week: MON – FRI
Duration: 11:00 am until 5:00 pm
Pricing: $275  per person
Includes:Tasting Fees at 2 specialty wineries, charcuterie platter & food pairing, bottled water, transportation and professional Tour Guide
Tour Departure Guarantee: minimum 2 required / maximum group size 8
Pick-up Location: Downtown Portland Hotels. Click here for a list of many downtown Portland hotels we pick up at
AHWT IS A CERTIFIED SELLING AGENT FOR TRAVELSAFE INSURANCE – Protect your trip for unforeseen cancellation (air, hotel, tours). Click here 
Experience an elevated wine tasting experience full of wine tasting, education, and fun for all.
From the experienced to novice wine tasters, Oregon vineyards have something for everyone.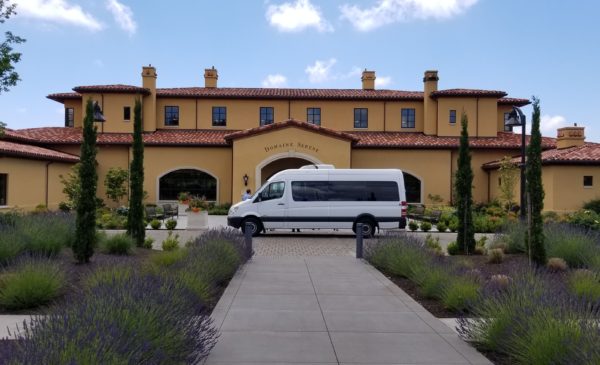 ITINERARY:
Communique Wines:

 

Private Barrel Room tasting experience curated by the Wine Maker followed by a private tastings flight w/charcuterie. You will be educated on the uniqueness of Pinot Noir and along with other varietals in this unique intimate experience.
Once a heralded chef/restaurateur and certified sommelier, Ryan began to look towards the next chapter in his life. His love and talent for creating things that please the palate coupled with his intense devotion to the world of wine seemed to be the perfect recipe for creating a new winemaker/oenologist.
Domaine Serene: Locally sources small bites & Wine Pairing  from the wineries Executive Chef will create a magical interplay of wine and food on the palate.

 You will be enjoying a side by side Oregon/France Pinot Noir /Burgundy & Chardonnay/White Burgundy to show the best of the 45th Parallel! 

Founded in 1989 by Ken & Grace Evenstad, Domaine Serene is Oregon's Iconic producer of world-class Pinot Noir and Chardonnay. Domaine Serene's wines represent the achievement that is possible in Oregon, one of the finest regions in the world for Pinot Noir and Chardonnay. All vineyards are dry-farmed and LIVE certified. Recipient of the 2018 Wine Spectator – Distinguished Service Award. Also 2017 International wine report: Received Nine 94+ Scores. 
NOTE: Wineries may be substituted due to private events, availability, holidays and/or weather. Equivalent value wineries will be substituted.

The wine region in the north Willamette valley, which was once known for fruit orchards and nurseries has transformed into one of the country's premier cool-climate varietal producers. The unique relationship between volcanic Jory soils, elevation, and protective micro-climates has consistently proven ideal for vineyards, and has produced Oregon's top Pinot Noir for decades. Visit the epicenter of Pinot country, Dundee Hills, among others, renowned for its first Pinot Noir plantings in the 60's by Oregon's early winemaker pioneers. Numerous sub-AVA's (American Viticultural Areas) in the Willamette Valley has slowly established themselves as premium wine growing regions in Oregon and continues to produce world renowned Pinot Noir and many other wine varietals equalling distinguished.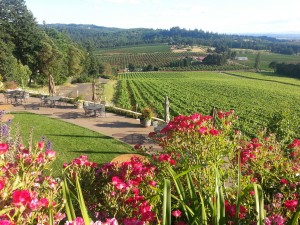 The Willamette Valley, Oregon's leading wine region, has two-thirds of the state's wineries and vineyards and is home to more than 500 wineries. It is recognized as one of the premier Pinot noir producing areas in the world. Buffered from Pacific coast storms by the Coast Range, the Willamette Valley maritime influence aids in the benefit to provide the best conditions possible for growing the cool-climate grape variety for which Oregon is best known, Pinot noir and Pinot Gris.
By this measure the Willamette Valley compares favorably with the Burgundy and Alsace regions of France.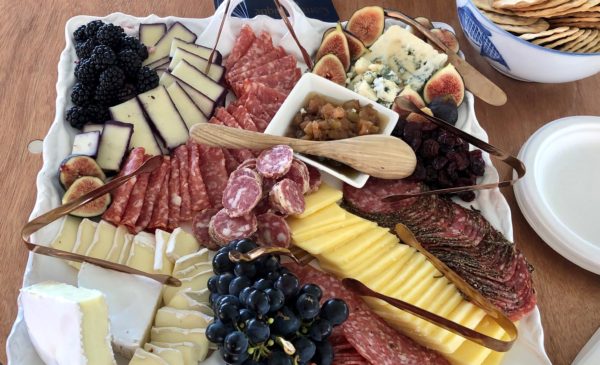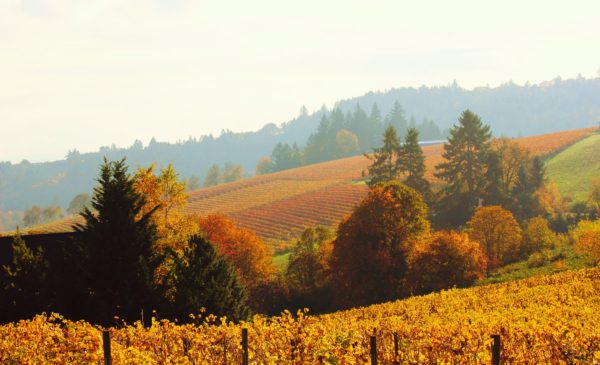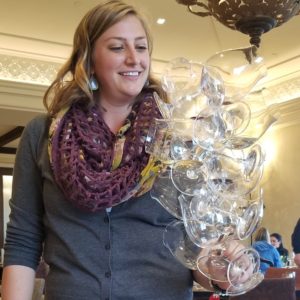 ---
Terms and Conditions
We hope you join in on the activities and team spirit. We suggest you bring a light jacket. The days can be pleasantly cool in the winter months, around 40-48 degrees mostly and summer months, warm around 70 to 85 degrees, with cooler evenings. Tour participants should keep this in mind and bring suitable clothing. Additional information will be provided for recommended clothing prior to travel.
Customized and Private Tours: All tours can be customized and/or made private. Please contact us for details and pricing.
Tour Price Includes: Pick up & Drop off, transportation and tour guide. All applicable fees, unless otherwise stated.
Not Included in Price: Driver Gratuity NOT included.
Requirements: Tour must be paid in full for booking.
Payment: On-line reservations can be made or via phone using a credit or debit card(a processing fee 3% for all credit cards). Payment will be processed immediately to secure your reservation. Payment on day of pick up will not guarantee your reservation. Cash payments are accepted at time of tour.
Due to the nature of this tour and the safety of all guests, the tour operator reserves the right to refuse service to passengers who are intoxicated or show signs of intoxication. If, as a result, your tour is canceled, you will not be entitled to a refund.
Cancellation Policy: If you cancel at least 7 day(s) in advance of the scheduled departure, there is no cancellation fee. If you cancel between 3 and 6 day(s) in advance of the scheduled departure, there is a 50 percent cancellation fee. If you cancel within 2 day(s) of the scheduled departure, there is a 100 percent cancellation fee.
Reservations: All reservations are final at time of booking. We recommend two weeks in advance for reservations especially during our high volume seasons. Day of bookings please call to confirm departure and availability.
I. Other Entities – AHWT will not be held responsible cancellations, changes to services/fees/price, conduct, of quality of goods and services for entities that operate under any name other than America's Hub World Tours including, but not limited to: vendors, tour operators, vineyards and wineries, event staff, hotels, transportation companies, restaurants and entertainers.
II. Weather – Unless otherwise noted and specified all services are planned to operate regardless of weather. In the event of an "Act of God" and weather presents a safety issue AHWT will offer other suggested tours to consider. There will be no reimbursements, full or partial, for inclement weather experienced during any service provided. It is the responsibility of the guests to be prepared for predicted weather and dress accordingly.
III. Conduct – AHWT assumes no responsibility for conduct of individuals other than its guides/employees/officers.
Indemnify: Except as otherwise prohibited by law each party shall indemnify and hold the other party harmless from all claims, actions, suits, losses, and expenses of any nature for its employees or subcontractors, breach of their agreement, negligence or intentional misconduct.
Insurance: America's Hub World Tours (AHWT), will maintain or provide insurance coverage for all vehicles utilized while providing services.