Days of week: Monday – Thursday
Duration: 10:00 am until 6:00 pm
Pricing: $375  per person
Includes: Tasting Fees at 2 specialty wineries,  food pairing, bottled water, transportation and professional Tour Guide
Tour Guarantee: minimum 2  / maximum  8
Pick-up Location: Downtown Portland Hotels. Click here for a list of many downtown Portland hotels we pick up at
Experience a private elevated wine tasting experience full of wine tasting, education, and fun for all. From the experienced to novice wine tasters, Oregon vineyards have something for everyone.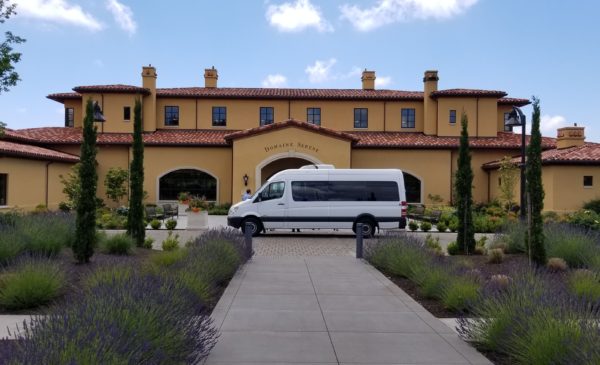 Oregon is home to some of the most beautiful vineyards in the world not only known for its distinctive Pinot Noir but many other varietals such as Pinot Gris, Chardonnay, Riesling and more. Your experience will take place in the heart of the Willamette Valley, home to renowned, award winning wineries.
Oregon's Willamette Valley has elevated itself as a renowned wine & culinary destination. The agricultural regions in Oregon offer a plethora of chef inspired ingredients that pair beautifully with Oregon wine varietals.
Join us on our Elevated Wine / Epicurean tour experience pairing seasonal food and wine at some of the area's beautiful Estates and boutique wineries.
Enjoy an unforgettable sensory experience of food and wine and how they create a harmonious culinary event. On this private tour you will have two winery tastings selected for you that feature a variety of exclusive wines chosen to enhance the flavor profiles of small plates expertly prepared by each Winery Chef.
Wine Tour Highlights:
Visit 2 wineries, each with a unique experience with side by side food and wine pairings. Each pairing will be enhanced by a knowledgeable wine expert or sommelier.
Our Elevated Wine Tour meets every expectation from visitors whether a wine novice, experienced connoisseur or first time wine tasting experience.
Food & wine pairing will consist of wine styles and varietals from red, white, sparkling, and rose wines grown in multiple AVA's in Oregon.
Your professional Tour Guide will provide commentary along the way about the region's uniqueness with it's history, terroir and challenges while relaxing and taking in the incredible views of the countryside.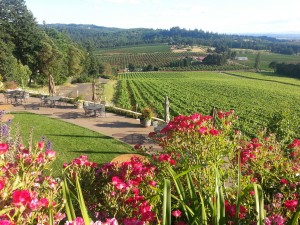 The Willamette Valley, Oregon's leading wine region, has two-thirds of the state's wineries and vineyards and is home to more than 500 wineries. It is recognized as one of the premier Pinot noir producing areas in the world. Buffered from Pacific coast storms by the Coast Range, the Willamette Valley maritime influence aids in the benefit to provide the best conditions possible for growing the cool-climate grape variety for which Oregon is best known, Pinot noir and Pinot Gris.  By this measure the Willamette Valley compares favorably with the Burgundy and Alsace regions of France.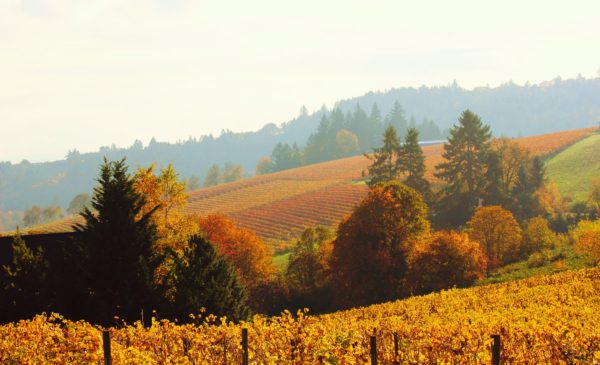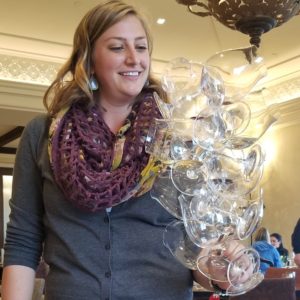 The wine region in the north Willamette valley, which was once known for fruit orchards and nurseries has transformed into one of the country's premier cool-climate varietal producers. The unique relationship between volcanic Jory soils, elevation, and protective micro-climates has consistently proven ideal for vineyards, and has produced Oregon's top Pinot Noir for decades. Visit the epicenter of Pinot country, Dundee Hills, among others, renowned for its first Pinot Noir plantings in the 60's by Oregon's early winemaker pioneers. Numerous sub-AVA's (American Viticultural Areas) in the Willamette Valley has slowly established themselves as premium wine growing regions in Oregon and continues to produce world renowned Pinot Noir and many other wine varietals equally distinguished.