Days of week: Monday – Thursday
Duration: 10:00 am until 6:00 pm
Pricing: $375  per person
Includes: Tasting Fees at 2 specialty wineries,  food pairing, bottled water, transportation and professional Tour Guide
Tour Guarantee: minimum 2  / maximum  8
Pick-up Location: Downtown Portland Hotels. Click here for a list of many downtown Portland hotels we pick up at
Get your grape on with a private, high-end wine tasting experience! Sip, learn, and laugh your way through the vineyards of Oregon. Whether you're a seasoned sipper or a newbie, Oregon's vineyards are bursting with unique flavors and experiences for all.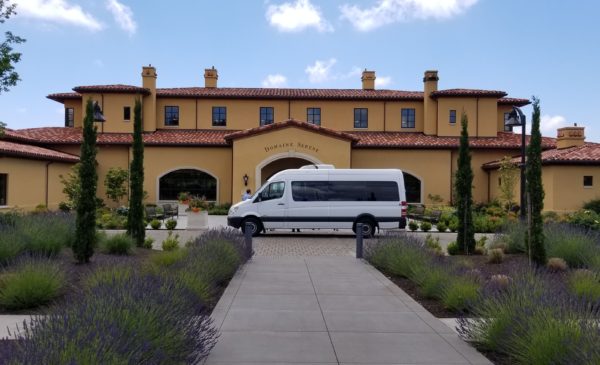 Welcome to the land of heavenly vineyards – Oregon! This charming spot is not just a Pinot Noir paradise but also home to a range of other grape varieties like Pinot Gris, Chardonnay, Riesling, and more. Our adventure takes place smack dab in the heart of the Willamette Valley, famed for its award-winning wineries and culinary delights. The region is a feast for the senses, with top-notch ingredients handpicked by chefs that pair perfectly with Oregon's finest wine varietals.
Join us on a dreamy Elevated Wine / Epicurean tour, where we'll take you on a journey of seasonal food and wine pairings at some of the area's most beautiful estates and boutique wineries. Get ready for a mouth-watering experience where food and wine unite in perfect harmony, creating a culinary event like no other. You'll enjoy two private winery tastings, each one handpicked to bring out the flavors of the small plates prepared by each Winery Chef. This unforgettable sensory experience will leave you feeling like a culinary master!
Wine Tour Highlights:
Go Vineyard Hopping: Savor two wineries, each offering a distinct adventure with delicious food and wine pairings. To make it even better, a seasoned sommelier or wine expert will guide you through each pairing, elevating your experience.

Get ready to sip, swirl, and savor on our Elevated Wine Tour, that caters to everyone's grape expectations! Whether you're a wine newbie, a seasoned sipper, or just looking for some vino-fueled fun, we've got you covered.

Get your taste buds ready for a culinary experience that'll blow your mind! We're pairing up a rainbow of Oregon's finest red, white, sparkling, and rose wines, each coming from unique AVAs, with a scrumptious spread of food.

Let our pro tour guide whisk you away on a journey filled with stunning vistas, fascinating history, and the quirks of the land. As you soak up the countryside, your guide will regale you with tales of terroir, challenges, and the region's unique character.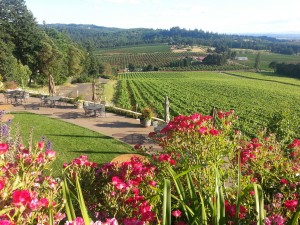 If wine is your thing, then the Willamette Valley is your dream destination! This Oregonian gem boasts a staggering 500 wineries and vineyards, earning its title as the state's lead wine region. And it's no wonder – this valley is a Pinot noir powerhouse, revered globally for its grape-growing prowess. The Coast Range keeps Pacific storms at bay, creating prime conditions for the cool-climate grape variety that Oregon is most famous for: Pinot noir and Pinot Gris. The result? Wines that rival the best of Burgundy and Alsace in France. Cheers to that!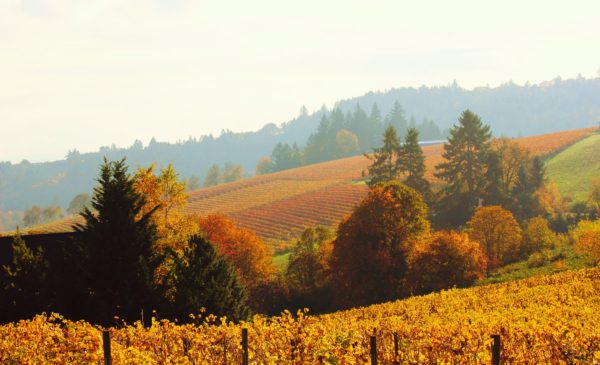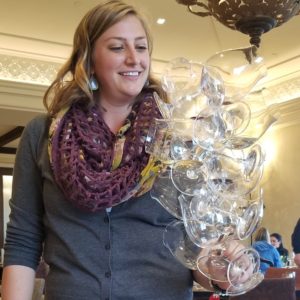 Once dotted with orchards and nurseries, the Willamette Valley's wine region has blossomed into a prime player in the world of cool-climate wine. Thanks to a perfect combo of volcanic Jory soils, elevation, and cozy micro-climates, vineyards have thrived and produced top-notch Pinot Noir for ages. Head to the heart of Dundee Hills, the epicenter of Pinot country, to sip some of Oregon's first Pinot Noir plantings, laid down by the state's earliest winemakers back in the 60s. With numerous sub-AVAs (American Viticultural Areas) now established as premium wine hotspots, the Willamette Valley has become a top tier wine destination, pumping out world-class Pinot Noir and other equally impressive wine varietals.