Tour Length: 8-hours; year-round
Departures: Monday, Wednesday, Saturday, & Sunday (Groups 6 or more contact us for private or customized days)
Departure Time: 9:00 am (Customized for private or large bus groups)
Pricing: $130.00 per person
Pick Up Location: Select downtown Portland hotels. Click here for a list of many hotels we pick up at.
Includes: Pick up & drop off, transportation, and Tour Guide
Loading…
America's Hub World Tours presents Oregon Tour Experts and other local partners to bring you the best and most complete tour experience available.
Itinerary Summary: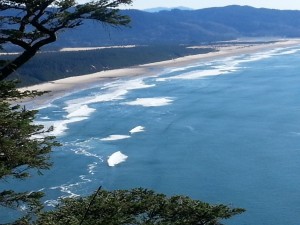 Maximize your beach time while at the Oregon Coast! Oregon's coastline is graced with unforgettable vistas: dramatic cliffs, offshore rocks and sea lions, wide sandy beaches, majestic capes, historic lighthouses, enchanted forests and lovely small beach towns which artists and artisans make their home. Locations we may visit include: Cannon Beach, Haystack Rock, Short Sand Beach at Oswald West State Park, Neahkahnie Point, and Manzanita while enjoying spectacular views of the dramatic Oregon Coastline.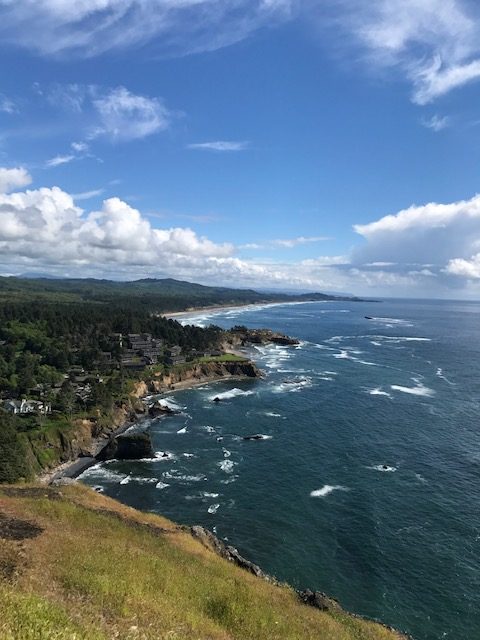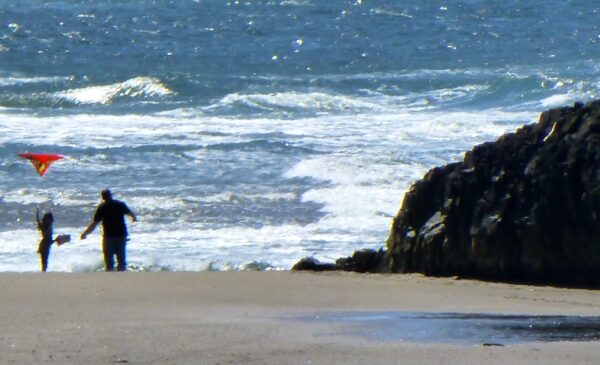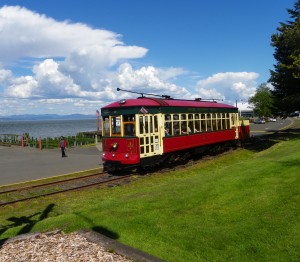 Neahkahnie Point: This peak is an inspiring place, where the Tillamook tribe believed their most powerful god resided. In fact, the name Neahkahnie comes from their words Ne ("place of") and Ekahnie ("supreme deity").  From this spot you look south past Nehalem Bay to Cape Meares and Cape Lookout nearly 30 miles away. With a huge expanse of ocean before you, this is one of the coast's best whale watching locations. The roadway, completed in 1941, was blasted out of the side of the mountain and is supported by rock walls built mostly from the material that was blasted away. The multiple highway turnouts are lined with low walls of this classic decorative rockwork.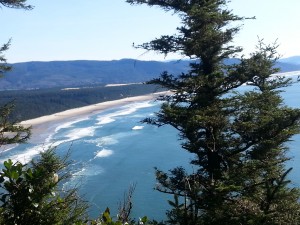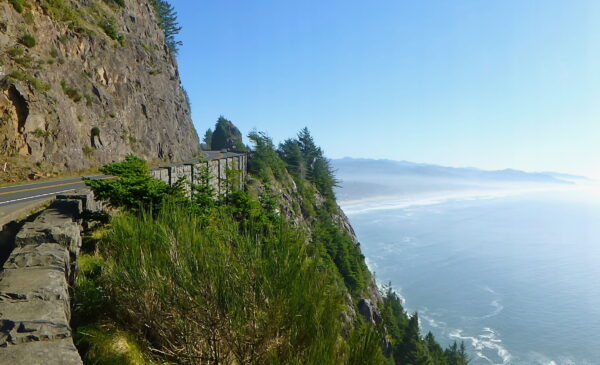 Manzanita: Manzanita is a beautiful oceanside city with seven miles of sandy beach and the third most photographed scenery in Oregon. While here you can enjoy a spectacular walk by the ocean or explore their lovely downtown.  The walkable downtown offers boutique shopping and is home to several fine art galleries and a bookstore that offers everything from the classics to bestsellers to work by up-and-coming authors.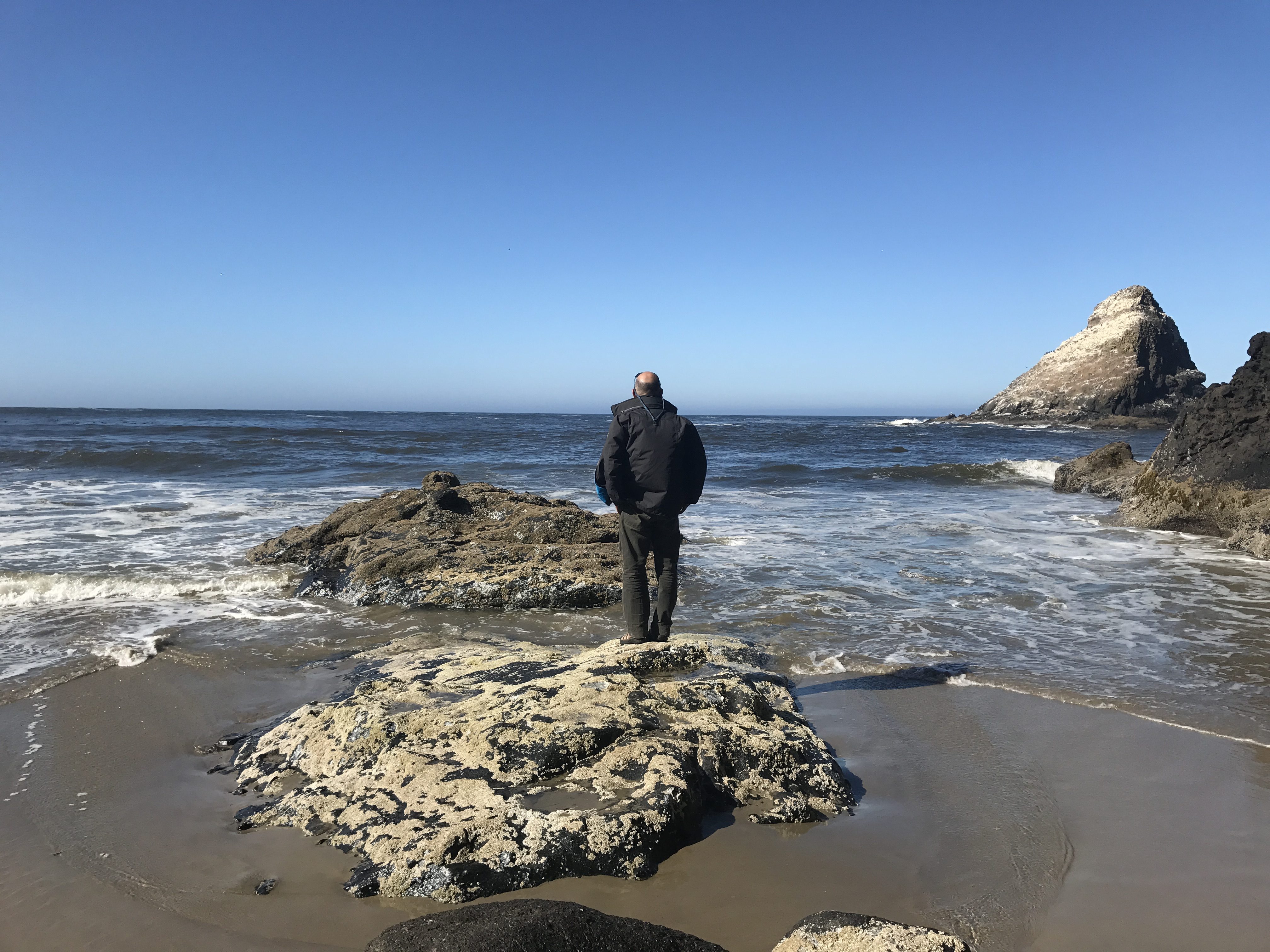 Short Sand Beach/Oswald West State Park: Stretching along four miles of coastline in dense, temperate rainforest, Oswald West State Park has a beautifully secluded sandy beach and miles of trails leading to breathtaking views of the Pacific Ocean.  This vast, scenic treasure is without a doubt one of the most spectacular parks in Oregon.
Short Sand Beach lies sheltered in a cove blanketed by forests and edged with volcanic basalt and sandstone cliffs characteristic of the Oregon coastline.   Nicknamed "Shorty's" by locals, the beach is just a half mile walk through the woods.  Following the contours of Short Sand Creek, we will walk through the pristine old-growth forest of massive western red cedar, western hemlock and Sitka Spruce trees, then we will arrive at wonderful Short Sands Beach.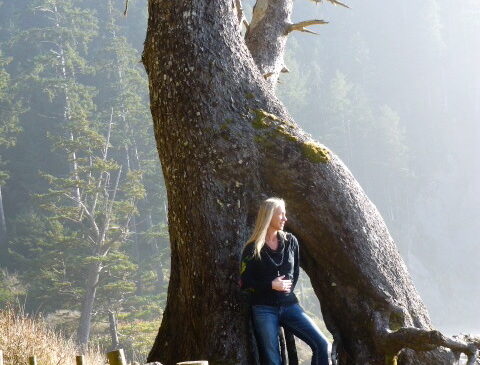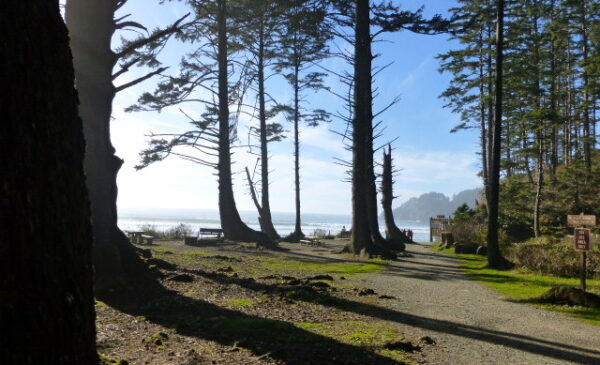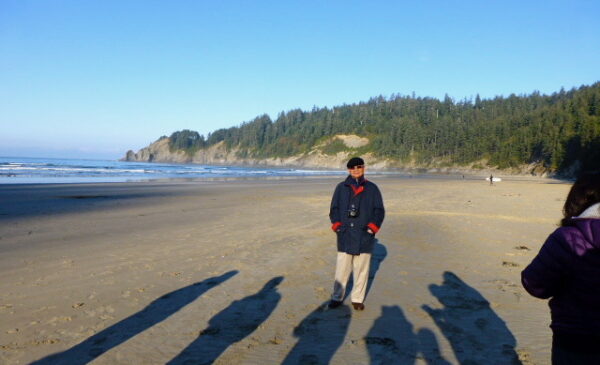 Cannon Beach: This picturesque small-town village by the sea is easily walkable and you will be able to explore meandering pathways, enjoy public art and courtyards spilling over with flowers. Known as one of the Northwest's top art towns, Cannon Beach is filled with art galleries, specialty shops, cafes and fine dining restaurants. While in Cannon Beach you will have time for lunch at one of their amazing restaurants.  Cannon Beach is also famous for its amazing beaches. The sounds of ocean waves and seabirds will soothe as you walk part or all of the almost four miles of sandy beach stretching between Cannon Beach and the Pacific Ocean. Punctuated by beautiful rock formations and sea stacks characteristic of the unforgettable Oregon coastline, the beach extends from the north at rocky Chapman Point to the south at Silver Point and is graced in the center by iconic Haystack Rock, rising 235 feet out of the ocean and featuring an ecosystem of bird life and tidepools that simply cannot be missed. With plenty of access points from downtown Cannon Beach, this beach is a great place for everything from walks on the beach to sandcastle building and beach combing.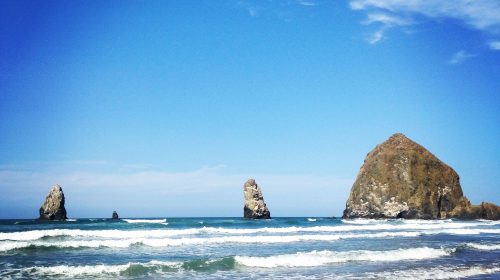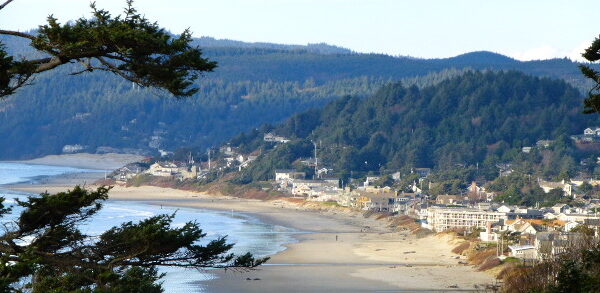 Historic Haystack Rock: Haystack Rock is one of Oregon's most recognizable landmarks, home to colorful tidepools and diverse bird life. It rises 235 feet from the edge of the shoreline. At low tide, you can walk right up to it and find colorful sea stars and other fascinating tidepool creatures in its intertidal area. Puffins can be observed on Haystack Rock from early spring to mid-summer, offering the most accessible viewing of Tufted Puffins in the Northwest. Many other varieties of birds can also be seen.  It's part of the Oregon Coast's geological history, formed millions of years ago by lava flows that created many of the dramatic capes and headlands on the Oregon Coast. Haystack Rock is part of the Oregon Islands National Wildlife Refuge and is a State protected marine environment.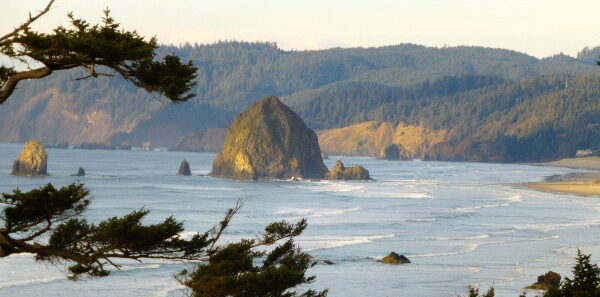 Ecola State Park:  No visit to Cannon Beach would be complete ­without visiting Ecola State Park, perched dramatically on the edge of Tillamook Head. Ecola Park Road winds through old growth rainforest before emerging at one of the Oregon Coast's most famous views, overlooking numerous rock formations and the capes and headlands miles to the south. Paved ­walking trails provide vantage points for panoramic views including the historic Tillamook Rock Lighthouse lying just offshore on a lone rock in the Pacific. Ecola State Park offers a great vantage points for bird and whale watchers. Look for herds of Roosevelt Elk grazing in meadows and Bald Eagles flying overhead.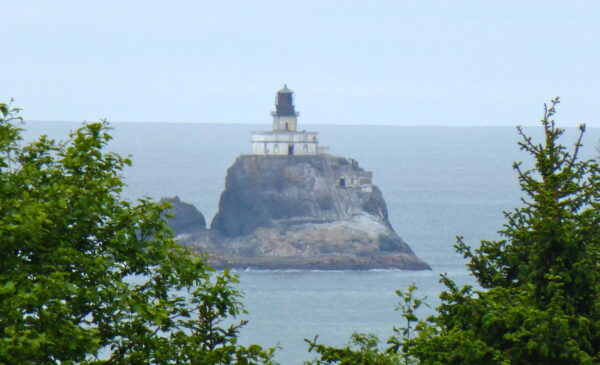 Return to Portland