Departures: Monday, Wednesday; Year-round
Duration: 9:00 am until 5:30 pm
Private Tour Price:
1:  $880 per person
2: $660 per person
3: $440 per person
4+: $220 per person
Includes: Tasting Fees at 2 wineries,  light snack, water, and  professional Tour Guide.
Pick Up Location: Select downtown Portland hotels. Click here for a list of many hotels that we pick up at.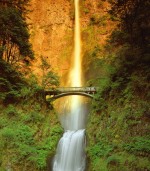 Loading…
Highlights:
* Bring a Camera! The views of the waterfalls, the Columbia River Gorge and the Hood River Valley are spectacular photo opportunities and also provide the perfect backdrop for selfies and group photos.
* Taste the Wine! Sample wines in one of Oregon's fastest growing wine-producing regions.
* Unwind and Celebrate! Treat yourself, friends and loved ones to stunning scenery, relaxed tastings, and comfortable settings.
Tour Description:                                                                                                                                                                
Beginning in the Cascades and moving upriver through the eastern stretch of the Columbia River Gorge is the relatively young, but rapidly growing wine-making region known as the Columbia River American Viticulture Area (AVA). Often referred to as "A World of Wine in 40 Miles," the Columbia River AVA consists of a combination of climates, soils, elevation, and geology to produce some of the most varied grape varietals in the Pacific Northwest.
Our enthusiastic guides will introduce you to the most amazing places in the Gorge and the Hood River Valley, while providing a comprehensive narrative of this spectacular landscape and its transformative history. They will then transport you to two wineries that best represent the unique offerings from the Columbia River AVA. Some of our stops may include Portland Women Forum, Crown Point Vista House, Latourell Falls, Bridal Veil Falls, Multnomah Falls, and Hood River.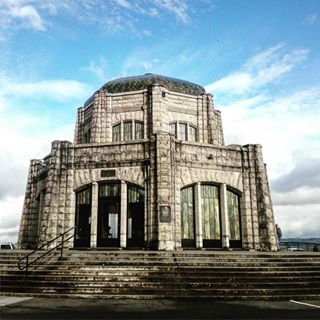 Vista House at Crown Point:  Perched atop one of the most panoramic overlooks in the Columbia River Gorge, Vista House provides an unrivaled, majestic view of the Gorge. Often referred to as "The Crown Jewel of the Columbia River Gorge," Vista House was built between 1916 and 1918 as a memorial to Oregon pioneers, a scenic viewpoint, and a comfort station for those traveling on the newly constructed Historic Columbia River Highway. Built with expertly carved sandstone and stunning marble, then finished with bronze lining and amber-green opalescent art glass windows, Vista House and the view it offers are sure to amaze and inspire you.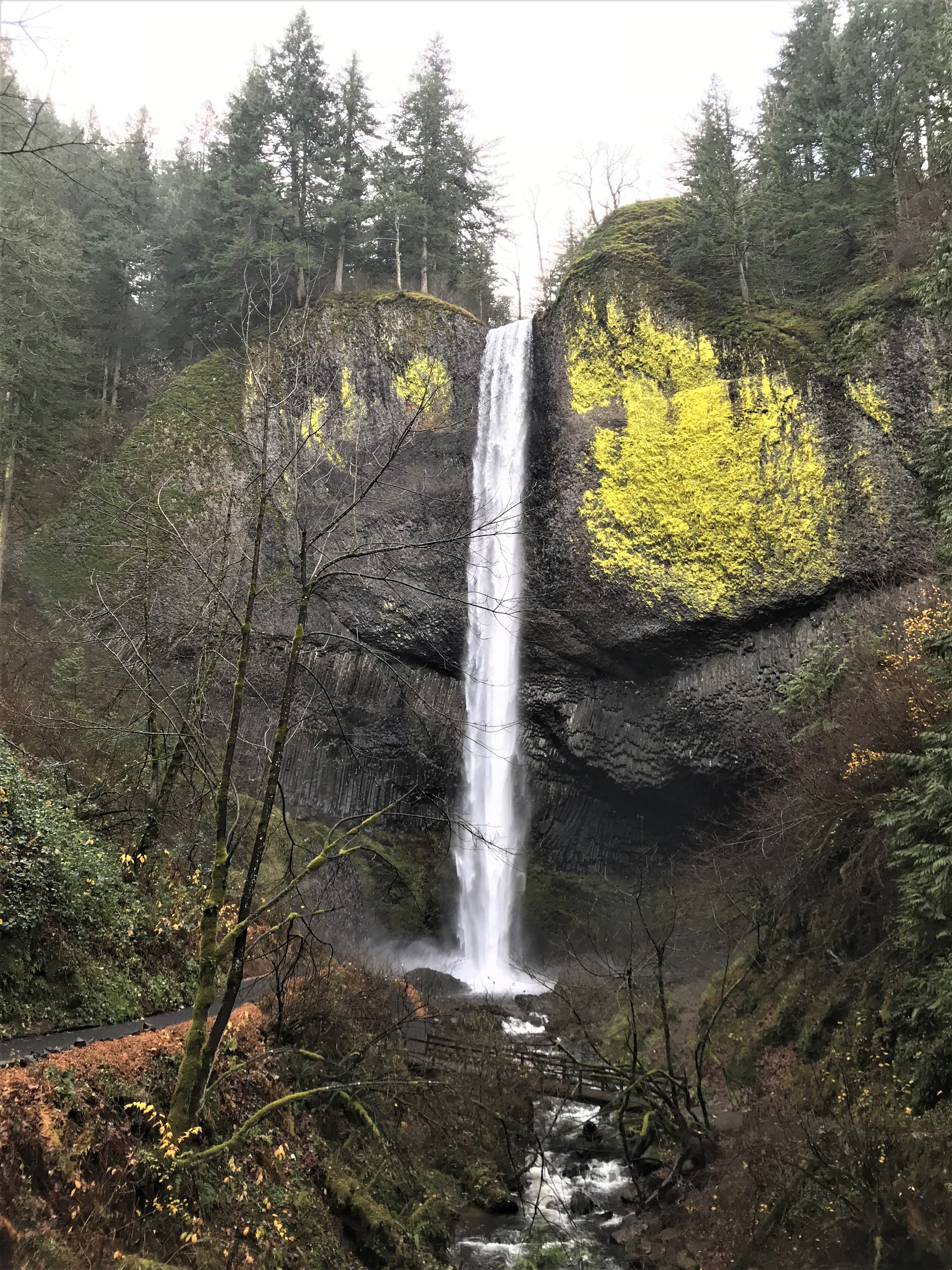 Latourell Falls:  This dazzling waterfall plunges 249 feet (76 m) over a massive wall of basalt and then rushes through the forest into the Columbia River. The falling water of Latourell is framed by some of the most perfect columnar basalt formations in the Pacific Northwest that are adorned with a large florescent patch of yellow lichen and shrouded in brilliant green flora. We'll venture down to the punch-bowl pool below the falls, where you'll hear the tremendous rush of water and feel the cool mist that it creates. You'll easily realize why this special place is one of the most photographed waterfalls in Oregon.

Multnomah Falls:  Fed by underground streams that originate miles above on Larch Mountain, this ancient 620 foot (189 m) waterfall is divided into two sections; the upper falls plummets an impressive 542 feet into a pool and again drops 69 feet to form a creek that runs into the Columbia River. Multnomah Falls is the second highest year-round waterfall in the United States and the highest in Oregon, and is Oregon's number one natural attraction, drawing over 2.5 million visitors a year from around the world.  At the base of the waterfall sits the Historic Multnomah Falls Lodge, a full-service day lodge complete with restaurant, gift shop, snack and espresso bar and interpretative center.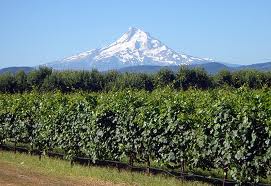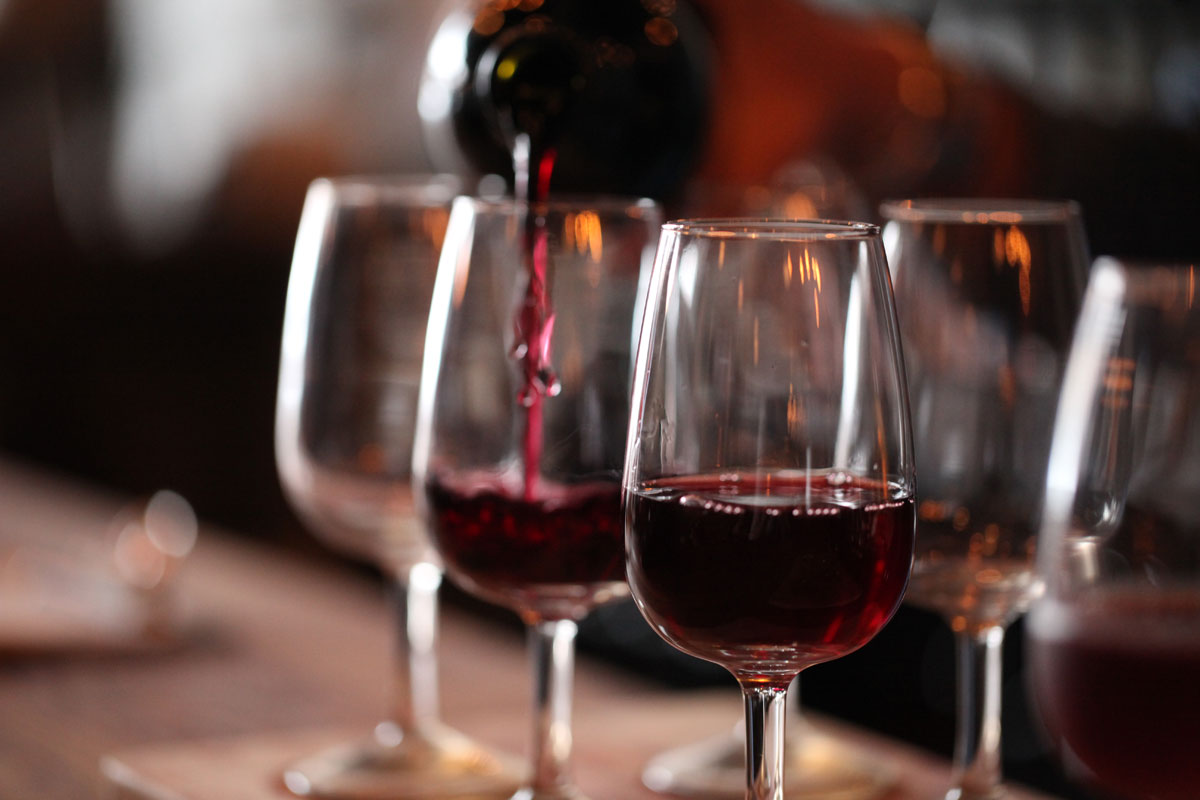 Columbia River AVA Wineries:   The Columbia Gorge Wine Region is home to more than 65 wineries, along a 40-mile stretch of the Columbia River. Although the Columbia River AVA encompasses both sides of the River in Oregon and Washington states, we'll visit two select wineries within the Hood River Valley region of Oregon. The wineries that you will experience come from the following list of offerings: Phelps Creek Vineyards, Cathedral Ridge Winery, Marchesi Vineyards & Winery, Viento, Mt. Hood Winery, Stave & Stone, Cascade Cliffs Tasting Room, The Pines, Garnier, Hood Crest, and Wy'East vineyards.
Please note: There will be days when this product offering will automatically upgrade to wine tastings in the Willamette Valley, Oregon's largest American Viticulture Area (AVA) famous for world-renown Pinot Noir with a climate comparable to the wine-growing regions of Burgundy, France and Piedmont, Italy.