Departures: Thursday, Friday; April 6 – October 27
Duration:9:00 am until 5:30 pm
Public Tour Price:$210.00 per person (4 or more required for tour to operate & minimum can be met by multiple groups booking).
Includes: Ticket to ride Hood River Excursion Train, tasting fee at 1 winery, water, and  professional Tour Guide.
Pick Up Location: Select downtown Portland hotels. Click here for a list of many hotels we pick up at.
Know Before You Go:
Are seats assigned? Seating is assigned by Mt. Hood Railroad.
What should we wear to the train ride?  Sturdy shoes with closed toes are best for train safety. (No open-toed shoes, sandals, or flip flops)
Will there be Souvenirs and gifts?The Gift Shop is filled with clothing, pins, hats, toys and other souvenirs and will be open for business. It is located at the Mount Hood Railroad. Make sure to stop by and shop for gifts and memorabilia from your ride.
Highlights:
* Bring a Camera! The views of Multnomah Falls, the Columbia River Gorge, and the Hood River Valley are spectacular photo opportunities and also provide the perfect backdrop for selfies and group photos.
* Experience a 2.5 – 3.0 hour on the Hood River Excursion Train through the Hood River Valley.
* Taste the Wine! Sample wines in one of Oregon's fastest growing wine-producing regions.
* Unwind and Celebrate! Treat yourself, friends and loved ones to stunning scenery, relaxed tastings, and comfortable settings.
Tour Description:
Our enthusiastic guides will introduce you to the most amazing places in the Columbia River Gorge and the Hood River Valley, while providing a comprehensive narrative of this spectacular landscape and its transformative history. They will then transport you to one winery that best represents the unique offerings from the Columbia River AVA. Our stops will include Multnomah Falls, a ride on the Hood River Excursion Train, and a stop at one winery.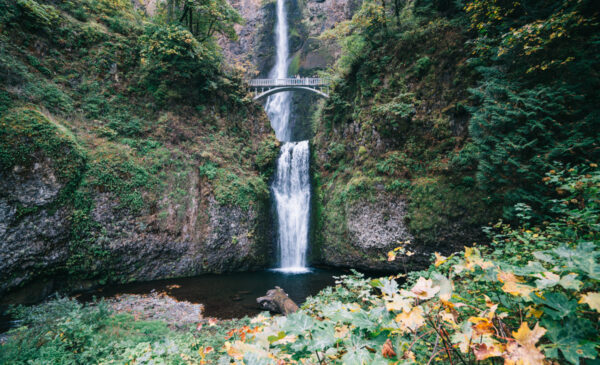 Multnomah Falls:  Fed by underground streams that originate miles above on Larch Mountain, this ancient 620 foot (189 m) waterfall is divided into two sections; the upper falls plummets an impressive 542 feet into a pool and again drops 69 feet to form a creek that runs into the Columbia River. Multnomah Falls is the second highest year-round waterfall in the United States and the highest in Oregon, and is Oregon's number one natural attraction, drawing over 2.5 million visitors a year from around the world.  At the base of the waterfall sits the Historic Multnomah Falls Lodge, a full-service day lodge complete with restaurant, gift shop, snack and espresso bar and interpretative center.
After departing Multnomah Falls your Tour Guide will drop you at a local Hood River restaurant where you will have a short amount of free time to explore downtown, then pick up your lunch. Your Tour Guide will meet you at the restaurant you were dropped off at then walk you across the street to the Mount Hood Railroad where you will board the Hood River Excursion Train.  You are welcome to bring your own lunch instead of ordering from the restaurant if you prefer.  At the beginning of the tour, your Tour Guide will give you a menu from the restaurant we recommend, and you will want to call in your order, and give them an 11:00 am pick up time.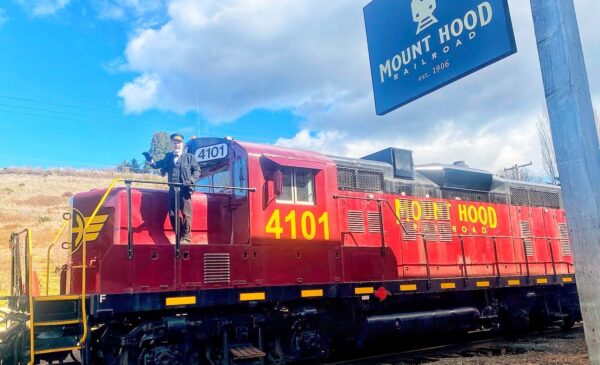 Hood River Excursion Train: After leaving the valley floor you will cross and ride along 3 miles of the lower main fork of the Hood River while we navigate a 3% grade that takes you on one of only five switchbacks remaining in the United States. All the while, you'll be enjoying peek-a-boo views of Mt Hood, Oregon's tallest peak. There will be a 45-60 minute layover at The Fruit Company, which has been growing gourmet fruit for 74 years and has been featured as one of Oprah's favorite things in her "O" Magazine Gift Guide, and highlighted by media influencer Robyn Spizman. Learn about where the orchard's renowned fruit comes from and the hard work that goes into producing it. It's an excellent opportunity to experience nature and enjoy the beauty of a working orchard. You will have time to purchase fruit fresh from the orchard or other delightful locally made products to take home for yourself or as gifts for friends and family.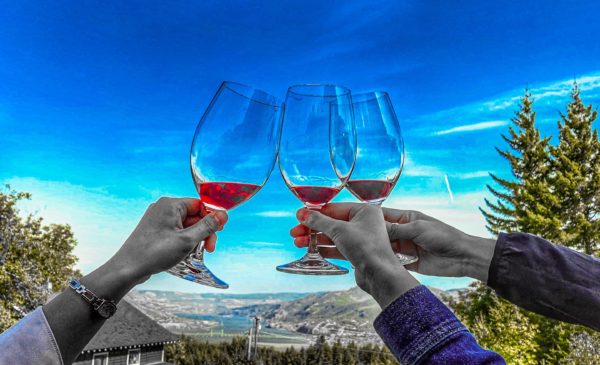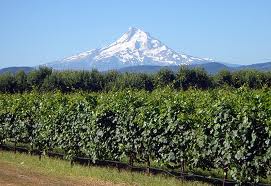 Columbia River AVA Wineries: 
The Columbia Gorge Wine Region is home to more than 65 wineries, along a 40-mile stretch of the Columbia River. Although the Columbia River AVA encompasses both sides of the River in Oregon and Washington states, we'll visit two select wineries within the Hood River Valley region of Oregon. The wineries that you will experience come from the following list of offerings: The Gorge White House, Phelps Creek Vineyards, Cathedral Ridge Winery, Marchesi Vineyards & Winery, Viento, Mt. Hood Winery, Stave & Stone, Cascade Cliffs Tasting Room, The Pines, Garnier, Hood Crest, and Wy'East vineyards.
After a day of adventure and wine we will drop you back at your downtown Portland hotel.