Private Tour Price: 
1: $1010 per person
2: $845 per person
3: $680 per person
4: $515 per person
5: $350 per person
6+: 185 per person
Duration: 1:00 pm – 6:00 pm
Departures: Tuesday, Thursday
Includes: Pick-up / Drop-off, Professional  Guide, Mercedes Sprinter, Three Vineyards, Tasting Fees, Charcuterie Platter (please eat lunch prior to tour), & Water
Pick up locations and schedule:
Stop #1 – 12:30 pm – Valley River Inn (meet in hotel lobby)
Stop #2 – 12:45 pm – Hyatt Place Eugene/Oakway Center (meet at ground floor main entrance doors)
Stop #3 – 1:00 pm – 5th Street Public Market (meet at rooster fountain in center of main level courtyard)
Loading…
TOUR DESCRIPTION
Southern Willamette Valley is home to over 100 vineyards and over 25 wineries that are passionate about the increasing awareness and prestige of the growing region in the Willamette Valley. Oregon has developed an International awareness to this part of the world as one of the most renowned Pinot Noir producing regions similar to Pinot's birthplace, Burgundy.
With the increasing awareness of the level of wine producing AVA's (American Viticultural Areas), vintners and growers continue to discover the pleasing parallel of other varietals success such as; Pinot Gris, Chardonnay, Riesling, Viognier, Petit Verdot, Marchel Foch, Merlot, Cabernet Franc and many more.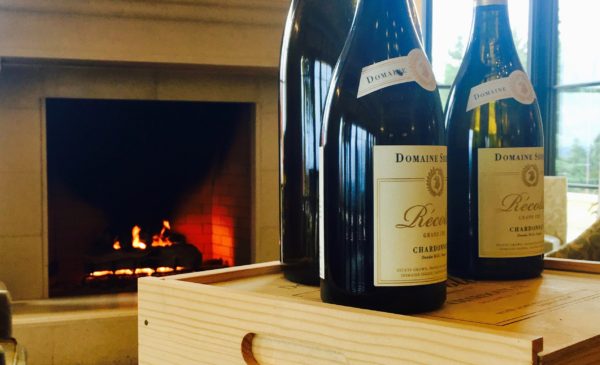 ITINERARY
Eugene's close proximity to the Willamette wineries, our first winery visit is less than 30 minutes. We will visit three wineries on the tour and taste several varietals at each one with nibbles along the way for pairing pleasure. We select your winery based on season and day of the week, each will have a unique and different experience from boutique to Estates to enhance your tour experience. Your tour guide will enlighten you on the region from history to terroir to elevate your wine tasting experience..
TIPS – Want to take purchased wine home? No problem ~ most wineries can ship to most states for a minimal fee. Your state not one of them? Again, no problem ~ purchase a shipping box from one of the wineries and build your collection from 6-12 bottles and airlines will take this as a piece of checked luggage at an extra bag fee.