Itinerary:
Day1: Arrive Seattle
Upon arrival in Seattle, you will be met at the airport and commence right into a Seattle city tour exploring all the city has to offer or picked up at a Downtown hotel if arriving the night before.
We will visit Seattle Center and enjoy the views from 500 ft up on the observation deck of the Space Needle. Our tour will also visit the infamous Pikes Place Market for some free time to shop, eat, explore and catch a glimpse of the fish mongers throwing giant fish across the room!
After our tour you can retire to your hotel, catch a show, shop or visit additional Seattle – must – see attractions.
(Optional)*Tillicum Village Tour: A Narrated Cruise to Blake Island, Steamed Clam Appetizers upon arrival, a Salmon Buffet, a Native American-inspired program, Exploration Time on the island and a Return Cruise!
Meals: Lunch, Dinner
Overnight Seattle-Hyatt House hotel
Day2: Seattle-Portland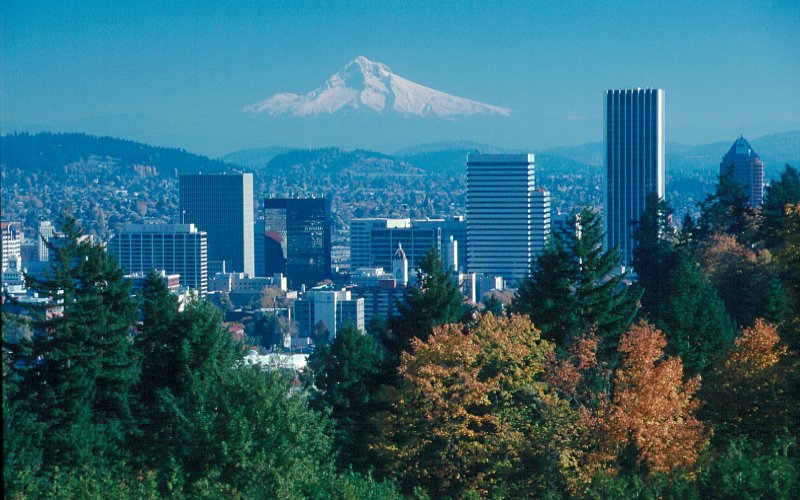 After your breakfast, we will drive south to Portland.
Arriving in to Portland, your Portland city tour will begin including the infamous Rose Garden, Pittock Mansion, downtown Cultural District & Neighborhoods…
In the afternoon, we will drive you to shop in Washington Square shopping center right before you check in your hotel. No shopping tax!  Free time in the evening, you can either rest in the hotel or walk around and explore this city.
Meals: Breakfast, Lunch, Dinner
Overnight Portland
Day3: Portland-Pendleton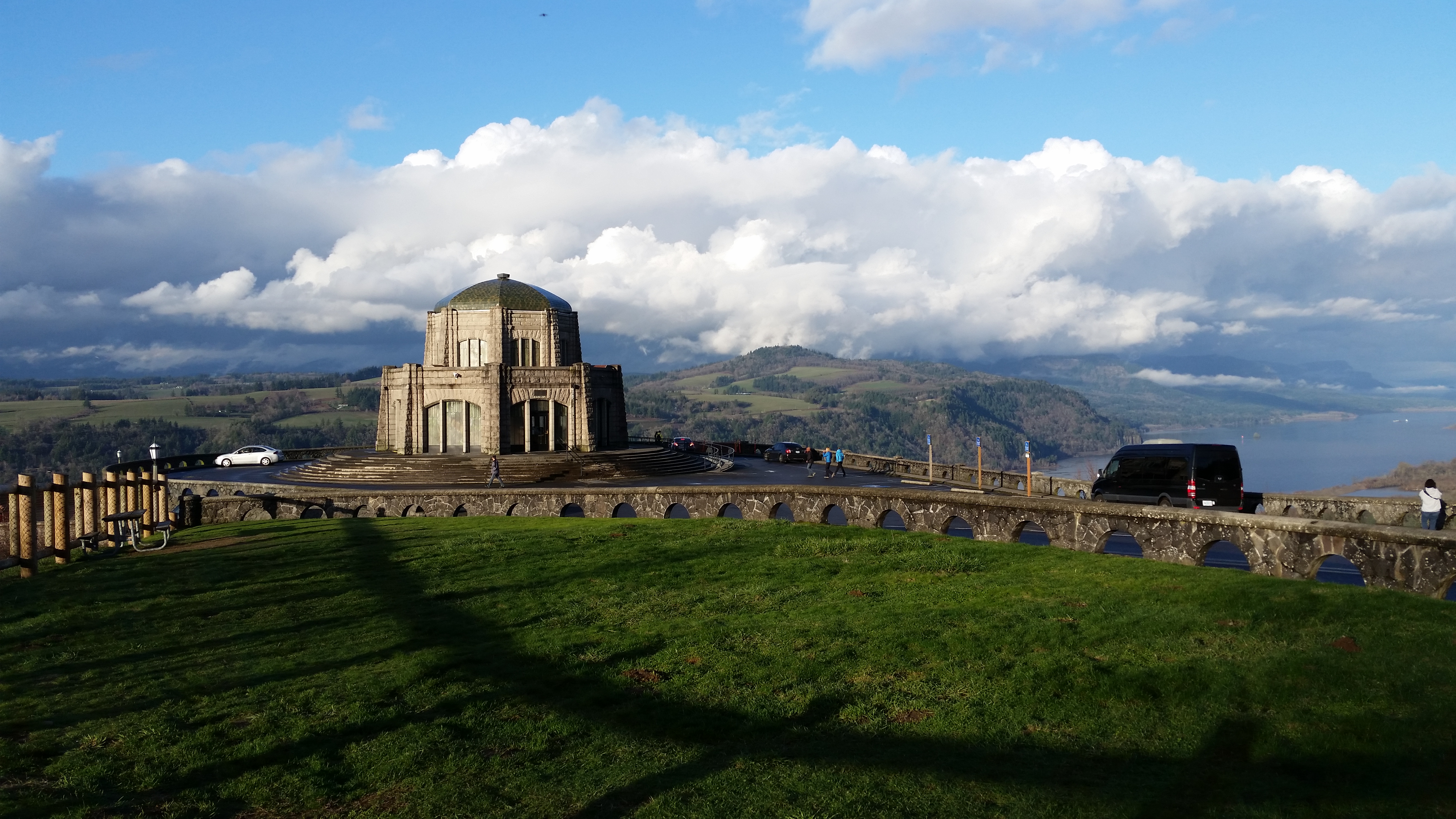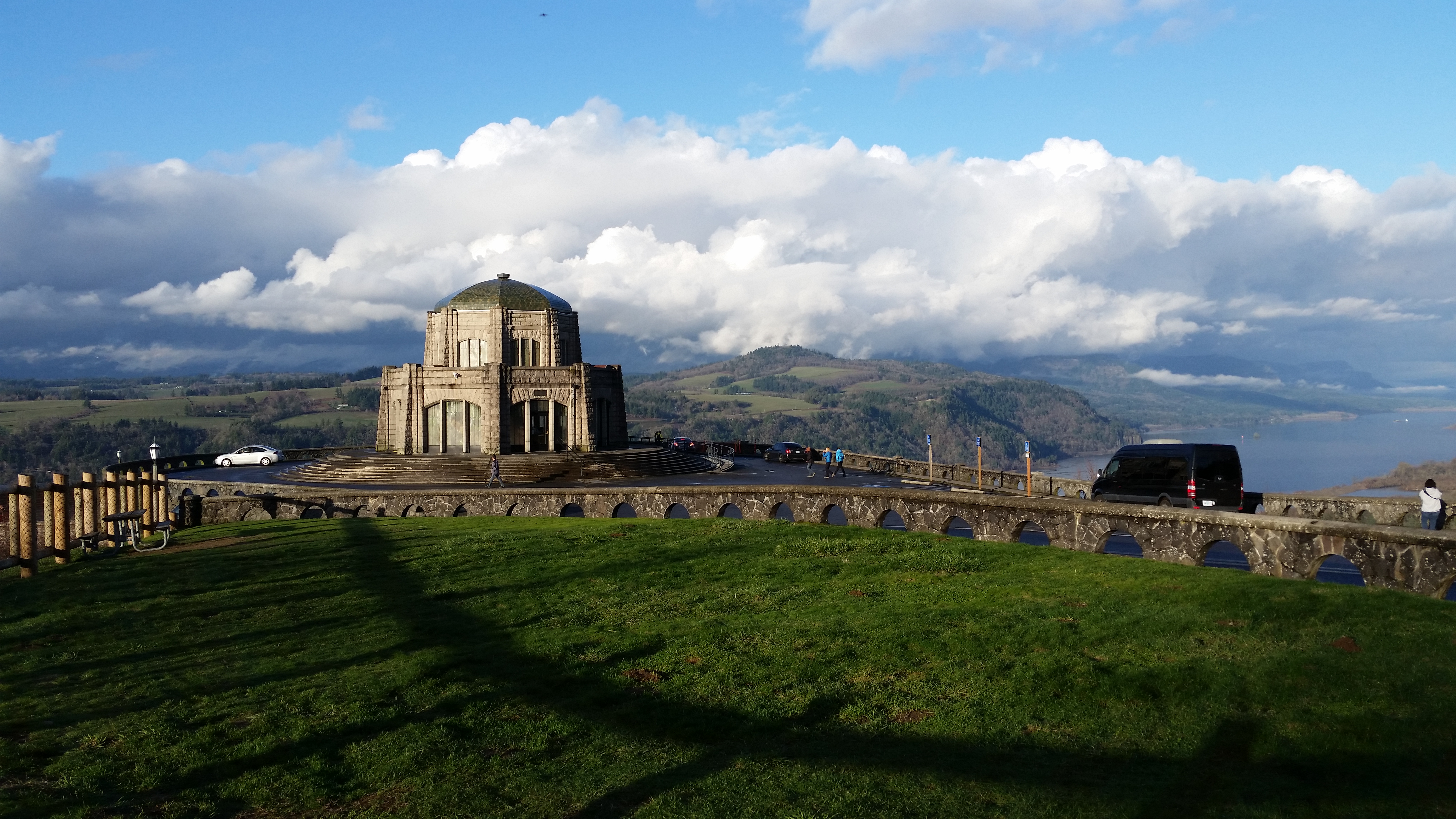 After breakfast, we head east to visit Columbia River Gorge and stand in awe of the second highest year-round waterfall in the United States! You will enjoy spectacular views of many waterfalls along the Old Historic Columbia River Highway. We will also be touring many of the other wonderful sites along the Columbia Gorge including Crown Point Vista House, a unique visitor's facility that was built in 1916.
In the afternoon, we will visit SAGE center which is the only interactive visitor center focused on agriculture in the Northwest, we offer our guests  the opportunity to interact with current technology and learn about the process of getting food from the farm to the table.
The SAGE center is a world class, hands-on, attraction that provides historic, cultural, and economic backgrounds which are appropriate for all age groups.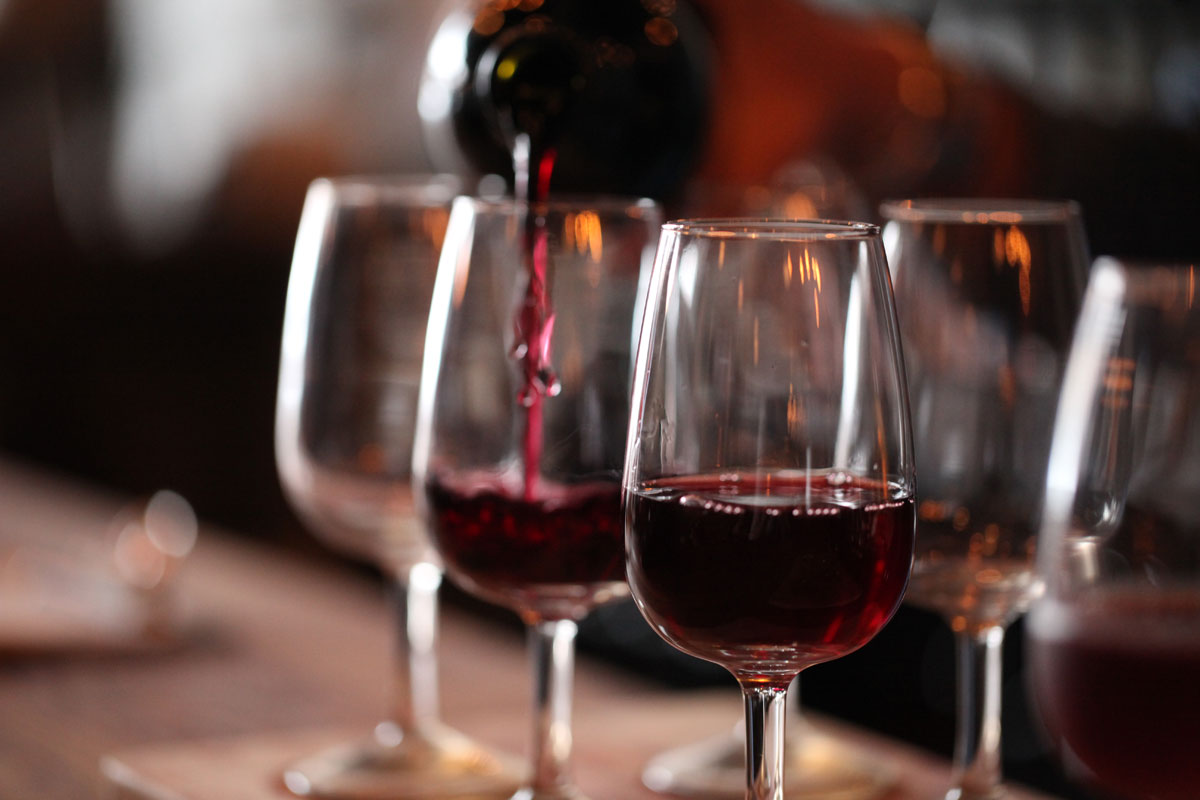 Then we go to Echo West vineyard to taste some wine. Estate Echo West Ranch & Vineyard sits in Oregon's Columbia Valley AVA (American Viticulture Area), Echo, Oregon. Its wind swept and sunny Southeast slopes perch on the bluff overlooking the Umatilla River. The steep terrain at 850-foot elevation with deep volcanic ash make a unique terroir for growing hardy, full-flavored grapes.
Meals: B L D
Overnight Pendleton, OR
Day4: Pendleton-Lewiston-Missoula-Bozeman-West Yellowstone
After breakfast we depart for Yellowstone Park…
We will stop in Missoula for lunch, which is considered the cultural center of Montana and is the location of the state's first university, and an eclectic mix of loggers, hippies, college students, sports fans, and retirees.
After your arrival at West Yellowstone park (West gate), enjoy some free time in the park…
World-famous Yellowstone, established in 1872, is the oldest national park in the United States and one of the most popular parks in the country. Sprawling across a basalt plateau in the north-west corner of Wyoming, this magnificent wilderness area spills into neighboring Idaho and Montana and forms the heart of the Greater Yellowstone Ecosystem, one of the largest and best-preserved temperate-zone ecosystems on the planet. The park is famous for its spectacular scenery, diverse flora and fauna, and fascinating geothermal wonders. Yellowstone boasts the world's largest number of active geysers and offers a window into the powerful forces deep beneath the earth's crust, the same forces that shaped this park and its dazzling and dramatic landscapes. The scenery ranges from snaking rivers and sweeping green valleys, to canyons, vast lakes, thundering waterfalls, and hissing lunar-like landscapes.
–World's First National Park
–2,219,789 acres (Larger than Rhode Island and Delaware combined)
–Wildlife – 7 species of ungulates (bison, moose, elk, pronghorn), 2 species of bear and 67 other mammals, 322 species of birds, 16 species of fish and of course the gray wolf.
– Plants – There are over 1,100 species of native plants, more than 200 species of exotic plants and over 400 species of thermopholes.
–Geology – The park is home to one of the world's largest calderas with over 10,000 thermal features and more than 300 geysers. It has one of the world's largest petrifiied forests. It has over 290 waterfalls with the 308′ Lower Falls of the Yellowstone River as it's showpiece.
–Yellowstone Lake is the largest (132 sq. mi.) high altitude (7,732′) lake in north america.
–9 visitor centers
–12 campgrounds (over 2,000 campsites)
Meals: B L D
Overrnight Yellowstone
Day5 West Yellowstone park-Salt lake city
After breakfast, let's go to the park and explore ……
Then we will leave the park and head to the Grand Teton National Park…These are mountains of the imagination. Mountains that led to the creation of Grand Teton National Park where you can explore over two hundred miles of trails, float the Snake River or enjoy the serenity of this remarkable place.
Head south to Salt lake city which is the religious center of the Mormons (Latter Day Saints) and capital of the state of Utah.  Check in the hotel.
Meals: B L D
Overnight Salt lake city, UT
Day6: Salt lake city- Reno (By flight)
In the morning, we will show you the city…
State Capitol: At the north end of State Street, on Capitol Hill, which rises to a height of almost 300 ft above the city, is the Utah State Capitol. This Neo-Classical domed building houses the House of Representatives, Senate, and Supreme Court of Utah. It has a particularly fine interior, with its marble rotunda, the Golden Room (the Governor's reception room) and a small gallery with changing exhibits. Capitol Hill is located northeast of Temple Square at the end of State Street. Many of the city's attractions are located here, including the Marmalade Historic District.
Mormon Temple in the so-called "Mormon style", was built between 1853 and 1893. At each end of this huge granite structure are three towers, the highest of which, at the east end, bears a 13 ft high gilded figure of the angel Moroni. The temple may be entered only by Mormons.
In the afternoon, we head to the airport and fly to Reno,NV
Meals: B L D
Overnight Reno, NV
Day7: Reno-Lake Tahoe
Depart Reno in the morning for Lake Tahoe, which  is a large freshwater lake in the Sierra Nevada of the United States. At a surface elevation of 6,225 ft (1,897 m), it straddles the border between California and Nevada, west of Carson City. Lake Tahoe is the largest alpine lake in North America. Its depth is 1,645 ft (501 m), making it the second deepest in the United States after Crater lake(1,945 ft (593 m)).
Enjoy your free time to explore around.
Meals: B L D
Overnight Lake Tahoe
Day8: Yosemite National Park-Tri-Valley, CA
After breakfast, we will take you to Yosemite National Park , which is managed by the National Park Service, covers an area of 747,956 acres and reaches across the western slopes of the Sierra Nevada mountain chain. About 3.8 million people visit Yosemite each year: most spend the majority of their time in the seven square miles (18 km2) of Yosemite Valley. Designated a World Heritage Site in 1984, Yosemite is internationally recognized for its spectacular granite cliffs, waterfalls, clear streams, giant sequoia groves, and biological diversity. Almost 95% of the park is designated wilderness.
Depart the park and head to Tri-valley, which is a triangle-shaped region in the eastern San Francisco Bay Area. The area is 18 miles southeast of Oakland and 33 miles from San Francisco. It encompasses the cities of Pleasanton, Livermore, Dublin, San Ramon, and Danville which includes Alamo, Blackhawk, Camino Tassajara, Diablo, Norris Canyon and Sunol in the three valleys from which it takes its name: Amador Valley, Livermore Valley and San Ramon Valley. The region is well known for its Mediterranean climate, wine region, historic downtown areas, high cost of living and fine dining.
In the afternoon, we will take you to California Largest Shopping Mall to shop, it is great oppotunity for you to shop some gifts for your family and friends…
Check in the hotel and have dinner at World International Market…Chinese cuisin
Meals; B L D
Overnight Tri-valley, CA
Day9: Tri-valley- San Francisco
After breakfast, we will head to San Francisco and spend the whole day to see the must-see-attractions…
Silicon Valley
Intel Museum
Golden Gate bridge
San Francisco Fisherman
Redwood Forrest
Meals: B L D
Overnight Tri-valley, CA
Day10:Tri-valley-Beijing (Flight)
Head to San Jose International Airport and fly back to China…
The end of the tour…