Dates: June – September
Duration: 2-days & 1-nights (package requires 8 or more to confirm departure)
Pricing: $408.00 (Transportation, Professional Tour Guide, Entry Fees, Hotels and group dinner included)
SMALL GROUP TOUR PACKAGE – MINIMUM 8 / MAXIMUM 13 (Please call for larger group rates)
HIGHLIGHTS:
Timberline Lodge, Mt Hood
Bend, Oregon Lava Lands
Umpqua River Scenic Byway
World renowned Crater Lake National Park
Woodburn Outlet Shopping: No Tax! or Optional Waterfalls Hike
Itinerary: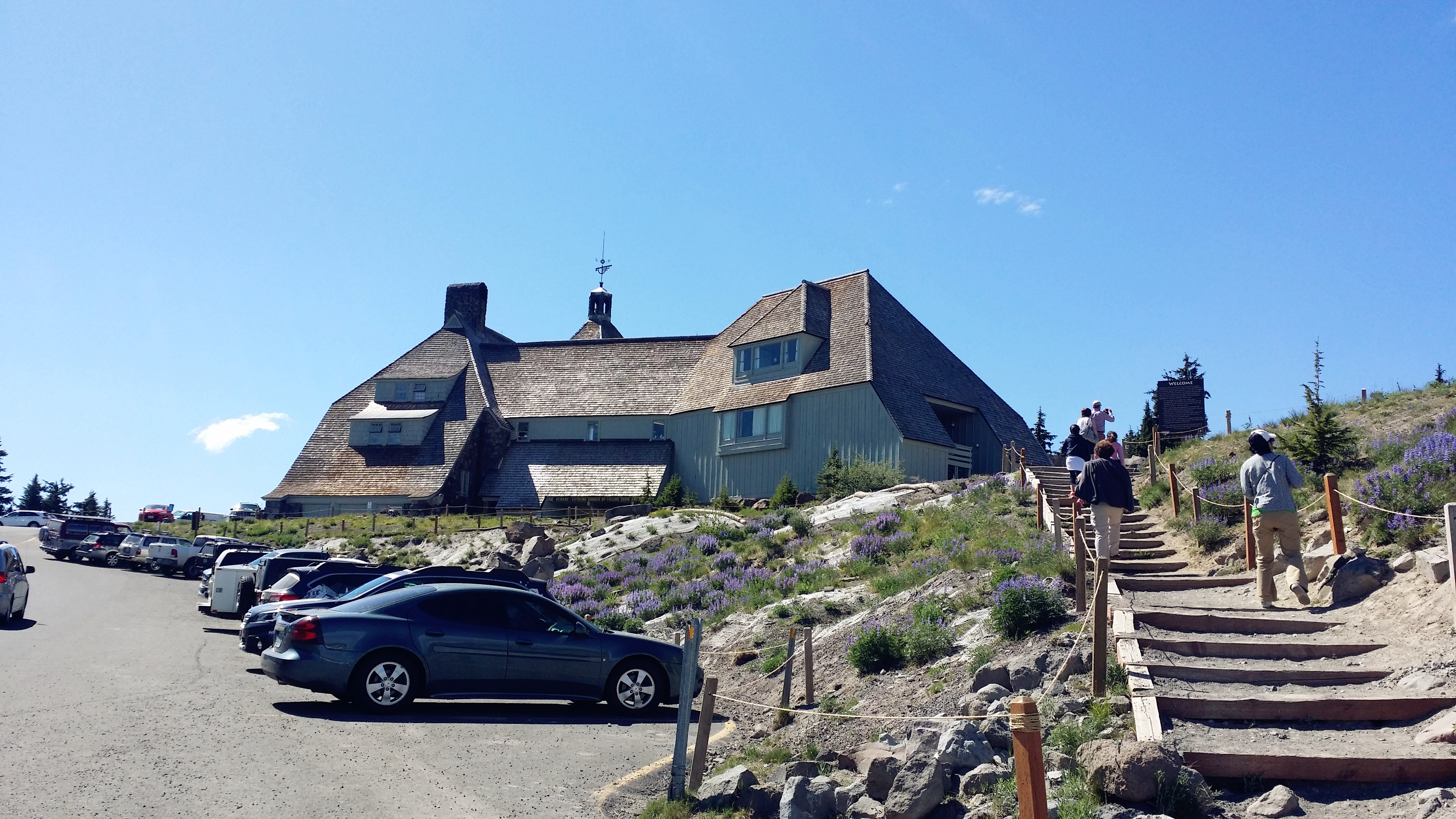 Day 1 – 8:00am depart Portland
The journey East to Central Oregon passes over the Cascade Mountain Range giving  way to  some amazing views of Mt Hood and the infamous Timberline Lodge for a brief stop before heading down to Bend OR. The drive passes through the Warm Springs Indian Reservations for several miles of scenic beauty and possible wildlife opportunities including wild horse.
Mt Hood Historic Landmark, Timberline Lodge: You won't see anything else like it, anywhere. Legendary, Awe-inspiring, a tribute to the rugged spirit of the Pacific Northwest. Monumental lodging on Mt Hood with year round skiing. This isn't your average, run-of-the-mill ski lodge. Declared a National Historic Landmark in 1977, Timberline Lodge is one of Oregon's most popular tourist attractions, drawing nearly two million visitors every year. Considered an architectural wonder, it's still being used for its original intent—a magnificent ski lodge and mountain retreat for all to enjoy.
Lunch – Bend OR, The Old Mill District (on own) – The Old Mill District offers a leisurely walk on the riverwalk following the beautiful Deschutes River or stroll through the numerous shops and several dining options for every palette.
Lava Lands Visitor Center: Lava Lands Visitor Center is the interpretive hub of Newberry National Volcanic Monument. Friendly rangers will help orient you to the Monument using our 3D topographic map.Visit our state of the art interpretive exhibit on area geologic and cultural history, shop in the Discover Your Forest Bookstore, view a variety of films scheduled daily, walk the Trail of Molten Land and the Trail of the Whispering Pines, travel on the fully accessible 5.5 mile Sun-Lava paved path, picnic under the pines, attend a ranger talk, walk to the top of Lava Butte for a spectacular view of Central Oregon. If you would like to be driven to the top of Lava Butte, there is a shuttle that runs every 20 minutes that departs from Lava Lands Visitor Center.
Overnight – Lodging near Crater Lake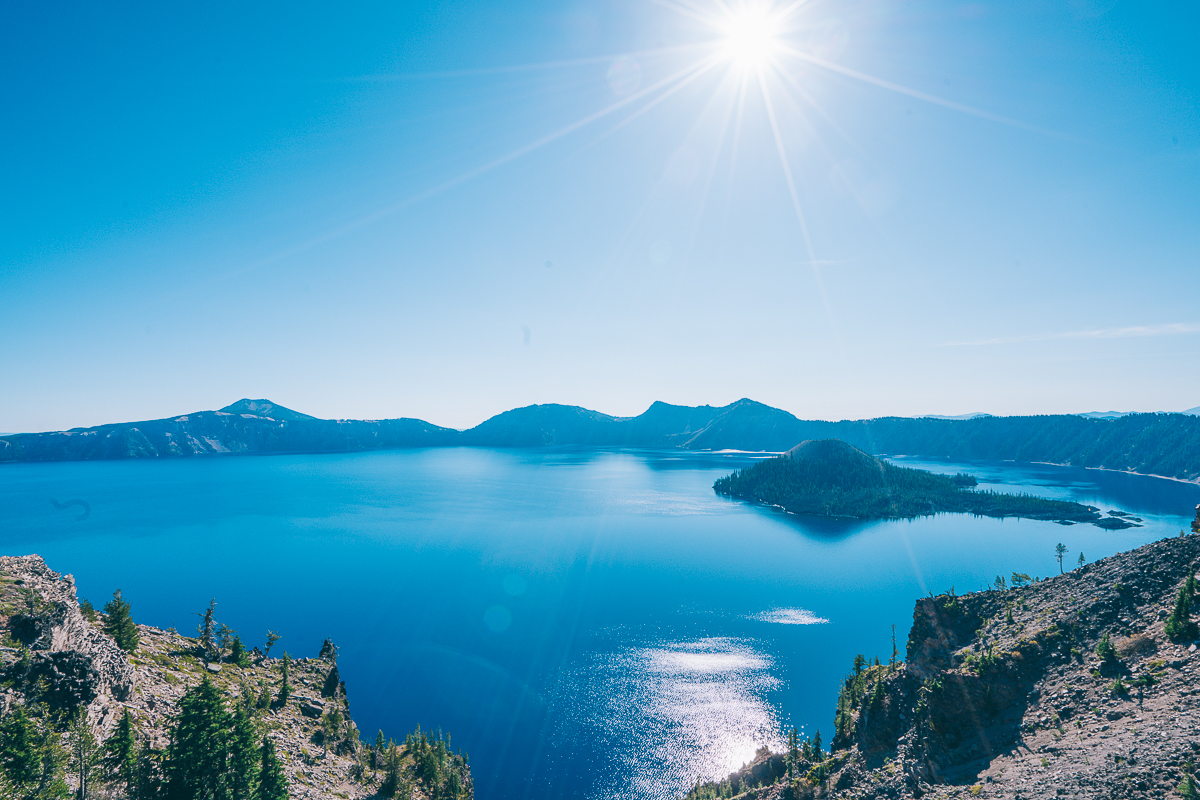 DAY 2 – Depart 8:00am for Crater Lake National Park
8:30am – Arrival at Crater Lake National Park
Upon arrival at Crater Lake we will spend the morning visiting all the incredible vistas, visitor centers, overlooks & Historic Lodge.  Crater Lake has inspired people for thousands of years with some of the 1st Native Americans who discovered it's beauty and mystic. No place else on earth combines a deep, pure lake, so blue in color; steep surrounding cliffs almost two thousand feet high; two unique picturesque islands; and a violent volcanic past. It is a place of immeasurable beauty and the Nations deepest lake over 1,900 feet deep.
Lunch –  Crater Lake Park (on own)
After lunch, we depart Crater Lake and head back to Portland via the Umpqua Scenic Byway. Stretching from Diamond Lake to Roseburg, Hwy 138 certainly has earned its title of "Hwy of Waterfalls." It's a stunning area and one of the best scenic drives in America. This scenic driver along the Umpqua River offer great fishing and numerous waterfalls for exploring. (Optional waterfall hike in place of Woodburn Outlet shopping).
Umpqua Scenic Byway waterfalls or Woodburn Outlets 85 company shops
Woodburn Outlets 85 company shops
7:00pm – 8:00pm – Return to Portland – end of tour
_________________________________________________________________________
Customized and Private Tours: Customized and private tours are available. Please contact us for details and pricing.
Payment:On-line reservations can be made using a credit or debit card. Payment will be processed immediately to secure your reservation. Payment on day of pick up will not guarantee your reservation.
Cancellation, Refunds and Changes: The guest may cancel the services at any time, but may be required to pay the applicable cancellation charges up to the maximum shown below:
61-90 days prior to event 75% refund of final total tour/package cost
31-60 days prior to event 50% return of final total tour/ package cost
30 days or less prior to departure 10% return of final total tour/package cost
Cancelled reservations may be rebooked subject to availability.
Tour Prices:Does not include tour guide nor driver Gratuity.