Departures: Year-round
Duration: 9:00 am- 12:45 pm and 2:00 pm – 5:45 pm daily (We can customize for private or group tours)
Pick Up Location: Select downtown Portland hotels
Click Here for a list of many downtown Portland hotels we pick up at
Price: $65.00 per person
AHWT IS A CERTIFIED SELLING AGENT FOR TRAVELSAFE INSURANCE – Protect your trip for unforeseen cancellation (air, hotel, tours). Click here 
View Customer Comments: Click here!
Share a cultural experience as unique as they are…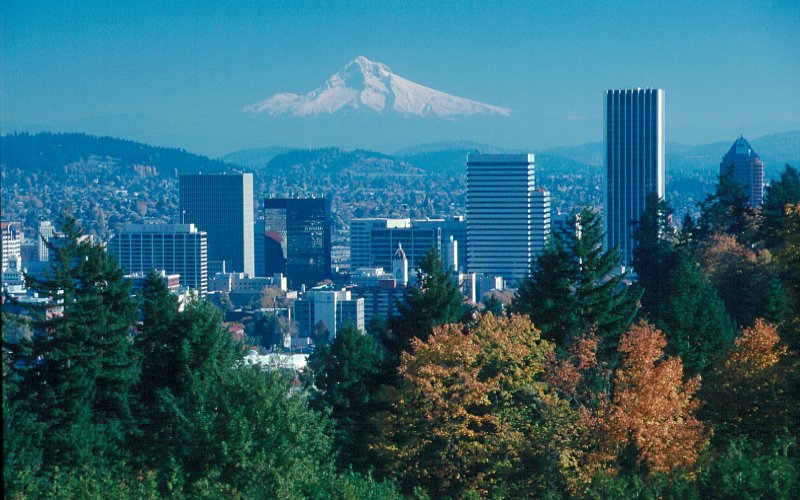 We don't just show you the highlights of downtown, we introduce you to the City of Portland. The only city tour in Portland that offers a well-balanced overview of both downtown and surrounding area history, culture, current events and a representation of cultural diversity in the state of Oregon. Travel through the various parts of the city from downtown Portland to the Pearl District to Nob Hill, local neighborhoods, and visit all the must-see attractions including the Pittock Mansion, Lan Su Chinese Garden and the International Rose Test Garden.
We will also take you on an adventure throughout the various city neighborhoods.
Highlights:

3-hour tour of the Portland City Attractions.
Learn about Portland area's history, landscape and culture.
Downtown attractions such as Pioneer Square, Saturday Market and Portlandia.
Explore vibrant, eclectic neighborhoods (Nob Hill, The Pearl District).
Visit the International Rose Test Garden, Lan Su Chinese Garden and the Pittock Mansion.
Bring a camera! The views of Portland are spectacular.
Itinerary:
Downtown Portland  

Enjoy the sights of Pioneer Square and learn about the great diversity found in Portland's downtown area, the historical importance it has played in the state's history, and the fast-growing culture that exists in the City of Portland.
Learn about the final resting place of many prominent and notable citizens of Oregon; Lola Baldwin (1860–1957) First female police officer in the United States; Simon Benson (1852–1942) Portland businessman and philanthropist; Abigail Scott Duniway (1834–1915) Women's rights pioneer; Dorothy McCullough Lee (1902–1981) First female mayor of Portland; Henry Pittock, (1836–1919) Publisher of The Oregonian newspaper, and many more governors and United States Senators.
View Portland Food Carts: Whether your tastes run from Greek gyros, Vietnamese Pho, Indian curries, Polish sausages, to Moroccan taglines, you can satisfy your appetite at Portland Food Carts all over town.
Pittock Mansion  
A meticulously preserved architectural landmark that symbolizes Portland's transformation from a small lumber town into a bustling city. Home to the Pittock family and their descendants until 1958. It was severely damaged in the 1962 Columbus Day Storm, and then was nearly destroyed in the early 1960's when plans surfaced to turn the site over to developers. Spurred by community activists to preserve the historic home, City of Portland officials bought the estate in 1964. The house opened to the public as a museum in 1965 (Please note: the mansion is closed during the month of January).
International Rose Test Garden    
Let the fragrance of our Rose Gardens embrace you with over 600 varieties of roses, and delight your senses with beautiful Washington Park, featuring some of the most amazing  mountain views around.
Cultural District: Visit the park blocks, location of the Portland Art Museum, founded in 1892, making it the oldest art museum on the West Coast and 7th oldest in the United States. It is known for its Native American art, modern and contemporary art, permanent exhibitions of Asian art, and an outdoor public sculpture garden. The Park Blocks are dotted with statues, fountains, art, & murals.
Lan Su Chinese Garden       
Lan Su Chinese Garden is one of Portland's greatest treasures and most interesting sites to see while visiting Portland. A result of a collaboration between the cities of Portland and Suzhou, our sister city in China's Jiangsu province that's famous for its beautiful Ming Dynasty gardens, Lan Su was built by Chinese artisans from Suzhou and is the most authentic Chinese garden outside of China. Once inside the garden's walls, you'll feel as if you've traveled through time to another era in a faraway world.
_____________________________________________________________________________________________________________
Customized and Private Tours: All tours can be customized and/or made private. Please contact us for details and pricing.
Tour Price Includes: Pick up & Drop off, transportation and tour guide. All applicable fees, unless otherwise stated.
Not Included in Price: Gratuity and lunch not included, unless specified. Many stops offer an oppotrunity to purchase lunch and/or snacks.
Requirements: Tours require 4 person minimum for confirmation. Please contact us for current status of tour.
Payment: On-line reservations can be made or via phone using a credit or debit card. Payment will be processed immediately to secure your reservation. Payment on day of pick up will not guarantee your reservation. Cash payments are accepted at time of tour.
Cancellation Policy: If you cancel at least 7 day(s) in advance of the scheduled departure, there is no cancellation fee. If you cancel between 3 and 6 day(s) in advance of the scheduled departure, there is a 50 percent cancellation fee.  If you cancel within 2 day(s) of the scheduled departure, there is a 100 percent cancellation fee.
Reservations: All reservations are final at time of booking. We recommend two weeks in advance for reservations especially during our high volume seasons. Walk-ins please call to confirm departure and availability.
Terms and Conditions
I. Other Entities: Oregon Tour Experts/America's Hub World Tours (AHWT) will not be held responsible for cancelations, changes to services/fees/price, conduct, of quality of goods and services for entities that operate under any name other than AHWT including, but not limited to: vendors, tour operators, vineyards and wineries, event staff, hotels, transportation companies, restaurants and entertainers.
II. Weather – Unless otherwise noted and specified all services are planned to operate regardless of weather. In the event of an "Act of God" and weather presents a safety issue AHWT will offer other tours to consider. There will be no reimbursements, full or partial, for inclement weather experienced during any service provided. It is the responsibility of the guests to be prepared for predicted weather and dress accordingly.
III. Conduct –AHWT assumes no responsibility for conduct of individuals other than its guides/employees/officers.
Indemnify: Except as otherwise prohibited by law each party shall indemnify and hold the other party harmless from all claims, actions, suits, losses, and expenses of any nature for its employees or subcontractors, breach of their agreement, negligence or intentional misconduct.
Insurance: America's Hub World Tours (AHWT), will ensure all tour operators, and bus companies provide insurance coverage for all vehicles utilized while providing services.
No smoking in Vehicles; No alcohol drinking in vehicles! Not responsible for articles left in vehicles! There will be a $200 minimum damage/cleaning charge resulting from customer misuse. All passengers are responsible and liable for their own actions while in this vehicle; neither the driver nor the company is responsible or liable for any injury or damage caused by or as a result of any customer actions. We are not in control of the traffic and therefore take no responsibility for time issues due to traffic.
The state of Oregon requires all parents with children requiring car seats to use them. Child passengers must be restrained in approved child safety seats until they weigh forty pounds or reach the upper weight limit for the car seat in use. Infants must ride rear-facing until they reach both one year of age AND twenty pounds. We do not supply car seats; if you did not bring one the hotel can recommend rental locations. Some will deliver to hotels.
Oregon Tour Experts,  and other local partners in collaboration with America's Hub World Tours are offering to bring you the best and most complete tour experience available.
For more information regarding the many other tours we offer please visit us at: http://www.americashubworldtours.com