2019 Dates: July 8/23, August 12, September 23, October 15/29. We can also set customized dates to fit the schedule of your group.
Duration: 6 nights / 7 days
Pricing: Group Package – Double occupancy
Size 8-20      $2,750 per person
Size 22-34    $2,550 per person
Size 36+       $2,350 per person
Includes: Transportation by Mercedes Sprinter Vans or Luxury Coach, Professional Driver/Tour Guide, double occupancy hotel accommodations: 3-4 star,  all activities listed, farewell dinner, tasting fees, admission to all attractions listed, airport transfer for group arrivals
Call 1-800-637-3110 to book today!
Itinerary Summary: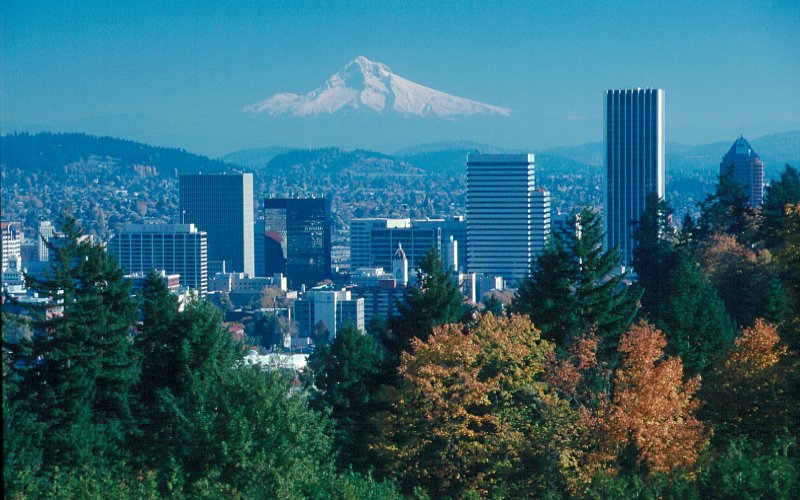 Day 1: Meet & Greet by your Professional Tour Guide
Upon arrival in Portland, our guide will meet you at the airport and commence right into Portland city tour exploring all the city has to offer or picked up at a downtown hotel if arriving the night before.
Evening: dine in numerous restaurants in downtown Portland
Overnight – Portland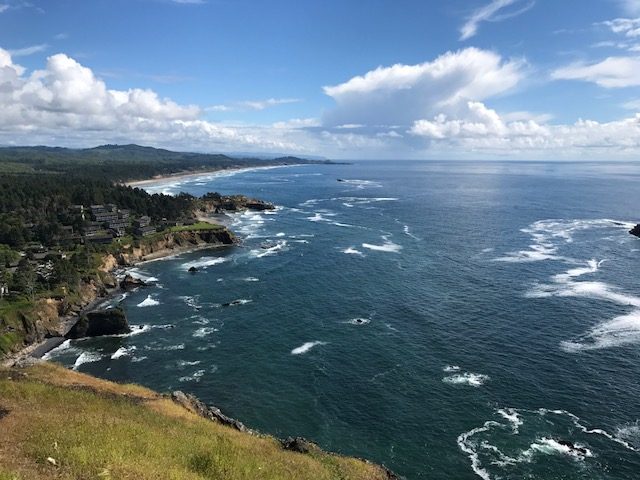 Day 2: Oregon Coastal Tour/Wine tasting
(Option 1) 8:00 am-8:45 am: Meet in Hotel Lobby for breakfast
9:00 am : Depart hotel for Oregon coastal tour
Oregon's coastline is graced with unforgettable vistas, dramatic cliffs, offshore rocks, wide sandy beaches, majestic capes, historic lighthouses, enchanted forests and lovely small beach towns in which artists and artisans make their homes. Along the coast we will visit old Growth Forests that leads you right to the beach, Cannon Beach, Hay Stack Rock and enjoy spectacular views of the dramatic Oregon Coastline at several major viewpoints alone the coast.
(Option 2) Join our Oregon wine tasting tour !
Morning: Enjoy your free time walking around and explore the Portland downtown area.


Lunch: You cannot miss Portland food carts. Whether your tastes run from Greek gyros, Vietnamese Pho, Indian curries, Polish sausages, to Moroccan taglines, you can satisfy your appetite at Portland Food Carts all over town.
Afternoon: Depart hotel for Wine tasting tour.
Oregon is home to some of the most beautiful vineyards in the world and is known for its distinctive Pinot Noir. The Willamette Valley Vineyards are located on gentle hills that give way to spectacular views of the vines, Mt Hood, Mt St. Helen's and the valley below.
Overnight – Portland
Day 3: Mt. Hood Hiking Scenic Tour
8:00 am: Depart for Multnomah Falls & Gorge Waterfall Tour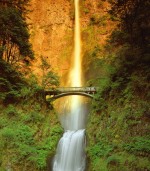 The number #1 attraction in Portland area… Multnomah Falls & Gorge Waterfall Tour. The great ice age Lake Missoula Flood left scars literally from Montana to the Pacific Ocean. Take photographs as we explore the waterfalls. Our tour guides will share research uncovering the effects of the Lake Missoula Flood in Northwest Oregon and Southwest Washington. This catastrophic flood propelled over 500 cubic miles of water, ice, rock and mud across eastern Washington, scouring the Columbia River Gorge, and covering the Willamette Valley with up to 400 feet of water and left gravel bars a mile wide and hundreds of feet high. In addition, our guides will show you many of the signs still visible today.
11:00 am: Lunch time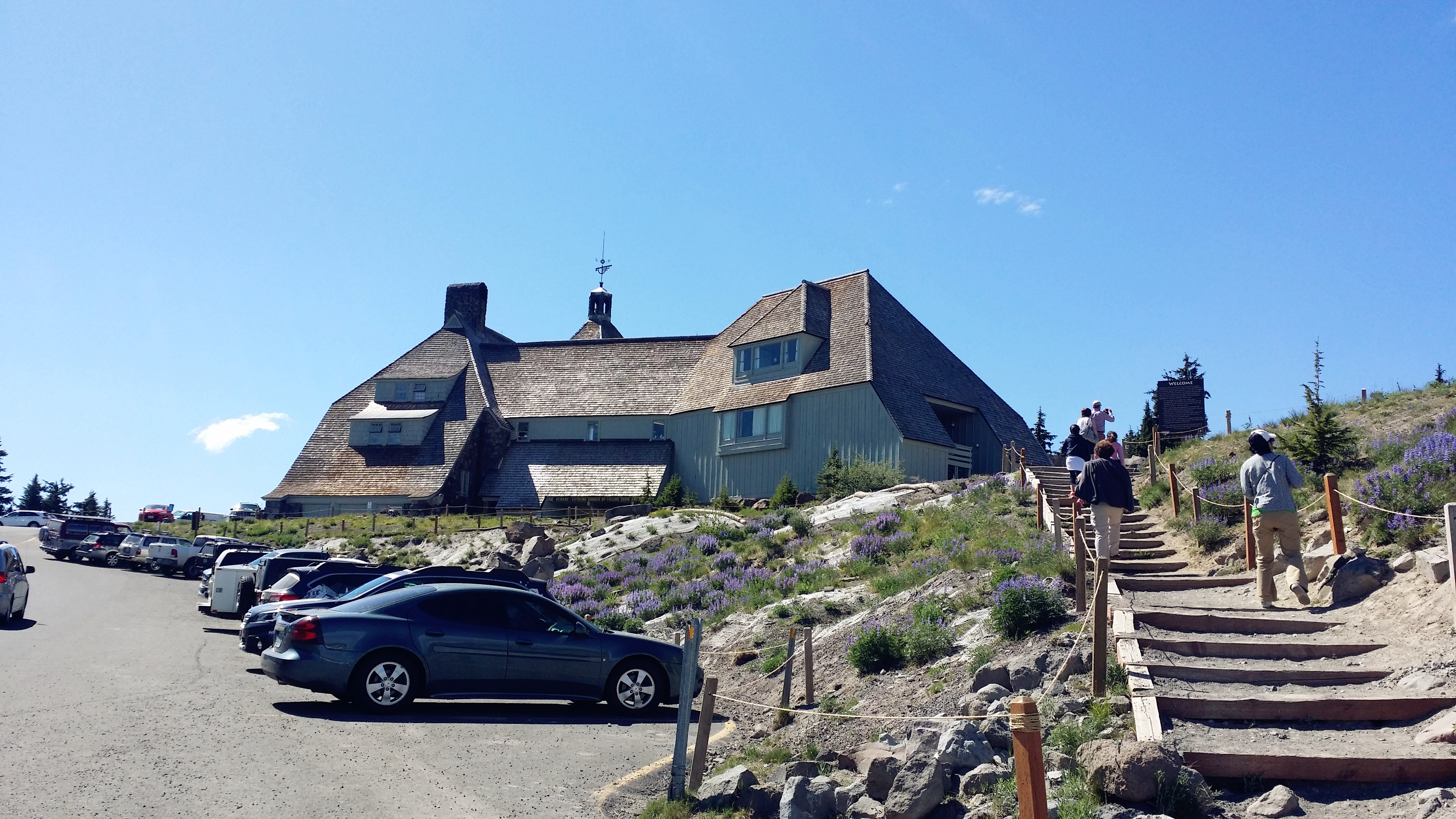 12:30 pm: Timberline National Historic Trail (Hiking)
This trail enters the Mount Hood Wilderness Area. The Timberline Trail is a classic Pacific Northwest trail circumnavigating Mount Hood with alpine vistas, waterfalls, alpine meadows and west side Cascade forest. It was constructed primarily by Civilian Conservation Corps in the 1930's and encircles Mount Hood at or near treeline. The segment of trail between Timberline Lodge and Yocum Ridge overlaps the Pacific Crest Trail.
(Option)Ride the Magic Miles: The Best View of Mt. Hood and Beyond! One of our most popular summer activities is a ride on the Magic Mile Chair Lift to the mountain's 7000′ level – no skis or snowboards needed! The spectacular view of Mt. Hood, Palmer Snowfield and nearby Mt. Jefferson is one you'll never forget.(weather permitting)
Dinner: Head to Government Camp
Overnight-Government Camp
Day 4: Outdoor activities in Mt. Hood Area
Morning: Clackamas River Rafting
Head to Bend
Brewery tour on the Bend Ale trail
Your trip to Bend might begin with a trek on the legendary Bend Ale Trail ™, but your detours to discover the other side of Bend's fermented libations will impress you just as much. With three distilleries, three cideries, four wineries, and a kombucha brewery in Bend, your vacation might need a vacation day of its own.
Overnight-Bend/Sunriver
Day 5: Have Fun in Bend
Morning: You'll want to wake up early for a day of outdoor adventure! Start off with breakfast.

Horseback riding in Bend
Lava Tube Cave : Discover the hidden underground world of Central Oregon's remote desert lava caves with a naturalist guide!
High Desert Museum: This amazing interactive experience is not what you would expect from your typical museum. Here, they truly bring the high desert to life with engaging exhibits, fascinating wildlife displays, living history and riveting daily programs. With a walk through the rendition of an old mine, live animal exhibits, and a working sawmill, the High Desert Museum offers an environment unlike any other. Only ten minutes from Sunriver Resort, this museum is a must see experience while vacationing in Central Oregon!
Evening: After dinner, plan a private star party for the entire group at the Oregon Observatory in Sunriver. Staff and volunteers provide a relaxed, fun, and educational atmosphere for viewing the starry night skies. Sunriver's elevation, pitch-dark surroundings, and crystal clear air make it perfect for star gazing. With the largest public access viewing facility in the country, there is plenty of space for everyone to enjoy the amazing spectacle.
Overnight-Bend/Sunriver
Day 6: Crater Lake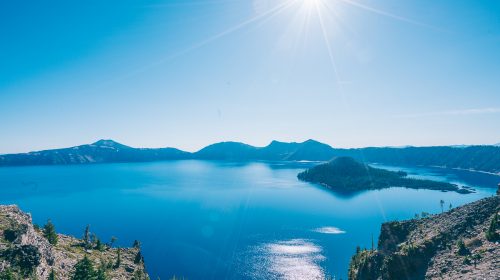 7:30 am: Depart for Crater Lake National Park.
DAY TRIP! Get ready to take in one of the most beautiful natural wonders of the world: Oregon's only National Park, Crater Lake. Located about two and a half hours away from Sunriver, even seasoned travelers gasp at the twenty-mile circle of cliffs, tinted in subtle shades and fringed with hemlock, fir, and pine surrounding the lake of indescribable blue. At 1,943 feet deep, Crater Lake is the deepest lake in the United States and one of the ten deepest in the world. With its sheer cliffs, two picturesque islands, and its violent volcanic past, Crater Lake is like no place on earth. It truly is a 'see it to believe it' destination, with stunning scenery any time of year. Crater Lake National Park is host to a diverse array of activities. While enjoying the natural scenic wonders, you can hike in old growth forests, participate in a variety of interpretive activities, or even cross- country ski during the snow season.
4:00 pm: Depart Crater lake for Eugene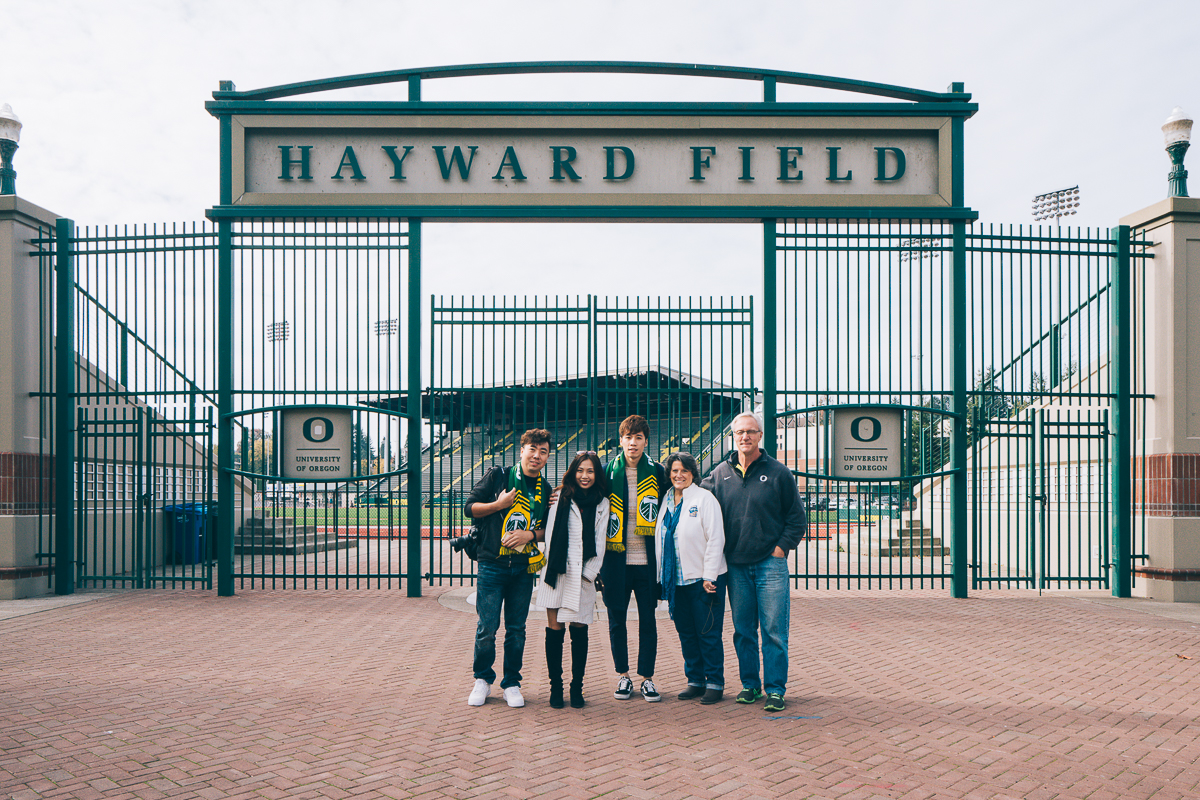 Eugene  is the second largest city in Oregon (after Portland) and is home to the University of Oregon. The city is also noted for its natural beauty, recreational opportunities (especially bicycling, running/jogging, rafting, kayaking), and focus on the arts. Eugene's slogan is "A Great City for the Arts and Outdoors". It is also referred to as the "Emerald City", and as "Track Town, USA". The Nike corporation had its beginnings in Eugene. In 2021, the city will host the 18th Track and Field World Championships.
Upon your arrival, enjoy some free time to explore the neighborhood, your hotel will be in the center of Eugene which is close to the University of Oregon and shopping areas. Take a walk on the campus or taste some local wine. Enjoy your evening out!
Overnight in Eugene
Day 7 Hike in Silver Falls State Park or go shopping at the  Woodburn Outlet Mall
(Option 1) 8:00 am Depart Eugene for Silver Falls State Park
People call it the "crown jewel" of the Oregon State Parks system, and once you visit, you know why. Silver Falls State Park is the kind of standout scenic treasure that puts Oregon firmly onto the national—and international—stage. Its beauty, boundless recreational opportunities and historic presence keep it there. Nestled in the foothills of Oregon's Cascade Mountains, less than an hour east of the state capital of Salem, Oregon, the sprawling 9,200 acre property is the largest state park in Oregon, and one of the most popular.
10:30 am Take a hike in the park and explore the nature beauty there.
Where else can you walk behind a waterfall? Check out the famous South Falls and see what a 177-foot curtain of water looks like from behind. It's part of the Trail of Ten Falls, a spectacular, nationally recognized hiking trail that weaves through a dense forested landscape. The trail passes a series of breathtaking waterfalls along a rocky canyon, and descends to a winding creek at the forest floor. This 7.2 mile loop is considered to be a moderate hike, with an overall elevation change of 800 feet. Several connecting trails with separate access points make shorter routes.
(Option 2) 8:00 am-Depart Eugene for the Woodburn Outlet Mall
The largest outlet center in the Pacific Northwest with over 85 stores representing big name brands. Shoppers will enjoy the skylight-covered walkways and attractive Northwest architecture and landscaping
4:00 pm-Drive back to Portland for an evening flight departure or Portland Airport hotel dropoff.