Available Dates: June 12, July 9, August 9, September 10, October 8 (Package requires 8 people minimum to operate)
Duration: 8 nights / 9 days
Pricing: Group Package – Double occupancy
Size 1-20 $3,550 per person
Size 21-34 $3,150 per person
Size 35+ $2,850 per person
Pricing: Contact us for private tour pricing (minimum 6)
Package Includes:
Transportation by Mercedes Sprinter Vans or Luxury Coach

Professional Driver & Tour Guide / Host
Hotel Accommodations: 3-4 Star
All activities listed
Meals as listed
Wine Tasting & Beer tasting fees
Admission to all attractions
Airport Transfer for group arrivals
Itinerary Summary:
Day 1: Meet & Greet by your Professional Tour Guide
Upon arrival in Eugene airport our guide will meet you at the airport and commence right into a Eugene City Tour exploring all the city has to offer.
Eugene is the second largest city in Oregon (after Portland) and is home to the University of Oregon. The city is also noted for its natural beauty, recreational opportunities (especially bicycling, running/jogging, rafting, kayaking), and focus on the arts. Eugene's slogan is "A Great City for the Arts and Outdoors". It is also referred to as the "Emerald City", and as "Track Town, USA". The Nike corporation had its beginnings in Eugene. In 2021, the city will host the 18th Track and Field World Championships.
Dinner options: Enjoy some free time to explore the dining options. Your hotel will be in the center of Eugene which is close to the University of Oregon with a selection of dining options and shopping areas. Enjoy your evening out!
Overnight: Eugene, OR
Meals included: none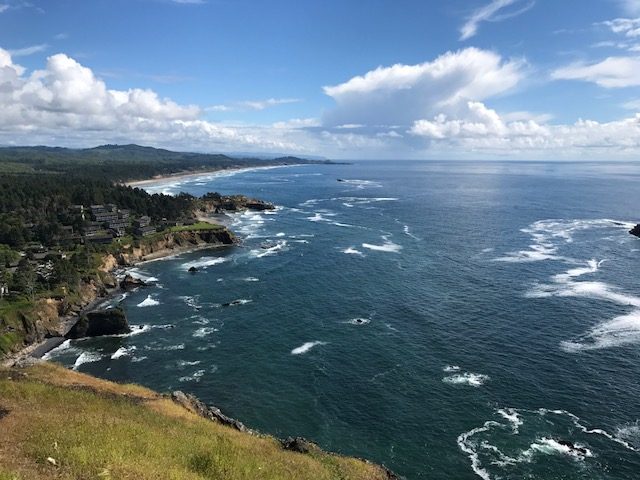 Day 2: Visit the Oregon Coast
8:00 am-8:45 am: Breakfast in hotel
9:00 am- Depart hotel for Oregon Coast
Heading west out of Eugene we pass by Fern Ridge Lake, one of the largest Wildlife Refuges in the area known for its birding and recreation en-route to the Oregon coast. Our stops along the Oregon Coast will include:
1. Sea Lion Caves: Sea Lion Caves is America's largest sea cave and the year-round home of the Steller sea lion.
2. Heceta Head Lighthouse: On the west side of 1,000-foot-high Heceta Head, 205 feet above the ocean, the lighthouse is one of the most photographed on the coast. The light at top of 56-foot tower was illuminated in 1894; the automated beacon, seen 21 miles from land, is rated as the strongest light on the Oregon coast.
3. Yachats: Cooks Chasm, Thor's Well and Devil's Churn.
4. Florence and the Siuslaw River: Located on the central Oregon coast along Highway 101, Florence is a scenic and recreational paradise. A charming old town which was originally a mill town, Florence has a population of over 6200. Old Town boasts a number of interesting shops and restaurants, and there is a marina and RV campground on the waterfront.
Return to Hotel
Dinner: Free time to explore and dinner on your own around town.
Overnight: Eugene, OR
Meals included: Breakfast
Day 3: Join our Oregon wine tasting Excursion!
8:00 am-12:00 pm: Free time to enjoy breakfast and explore around the town on your own.
12:30 pm: Meet in hotel lobby for Wine Tour
Today, you will the opportunity to meet other people along your journey. Oregon is home to some of the most beautiful vineyards in the world and is known for its distinctive Pinot Noir. The Willamette Valley Vineyards are located on gentle hills that give way to spectacular views of the vines and the valley below.
Overnight: Eugene, OR
Meals included: Breakfast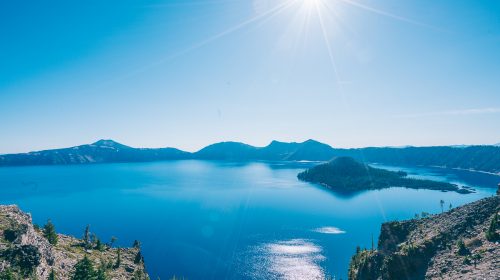 Day 4: Crater Lake National Park
7:00 am-8:00 am: Breakfast in hotel
8:15am Depart for Crater Lake National Park.
DAY TRIP! Get ready to take in one of the most beautiful natural wonders of the world: Oregon's only National Park, Crater Lake. Boxed lunches will be provided.
4:00 pm: Depart Crater lake for Bend
Self guided brewery tour on the Bend Ale trail!
Your visit to Bend should begin with a trek on the legendary Bend Ale Trail ™, but your detours to discover the other side of Bend's fermented libations will impress you just as much. With three distilleries, three cideries, four wineries, and a kombucha brewery in Bend, your vacation might need a vacation day of its own.
Overnight-Bend, OR
Meals included: Breakfast, Lunch
Day 5: Explore Bend Lava River Cave & the High Desert Museum
Lava River Cave : Discover the hidden underground world of Central Oregon's remote desert lava caves with a naturalist guide! The Lava River Cave is something that you must see if you want to explore the longest continuous lava tubes in Oregon.High Desert Museum: This amazing interactive experience is not what you would expect from your typical museum. Here, they truly bring the high desert to life with engaging exhibits, fascinating wildlife displays, living history and riveting daily programs. With a walk through the rendition of an old mine, live animal exhibits, and a working sawmill, the High Desert Museum offers an environment unlike any other.
Overnight-Bend, OR
Meals included: Breakfast
Day 6: Explore Bend to Smith Rock
Morning: You'll want to wake up early for a day of outdoor adventure! Start off with breakfast. Then we set off for Smith Rock for some adventure and amazing sites around the region. Smith Rock State Park protects a sanctuary of majestic rock spires that rise above the winding Crooked River in central Oregon's high desert. It is an internationally renowned destination for rock climbing. The hiking here is amazing and you'll want to be in the lookout for River Otters, Geese, Ducks, Eagles, and Deer!
Afternoon: Horseback riding in Bend! Experience the enchantment of the Deschutes National Forest on horseback. As you weave under pine and aspen groves and around ancient volcanic formations you will be transported back in time to the days of the pioneers and homesteaders who may have used the very same trails for transportation or to herd cattle.
Overnight: Bend, OR
Meals included: Breakfast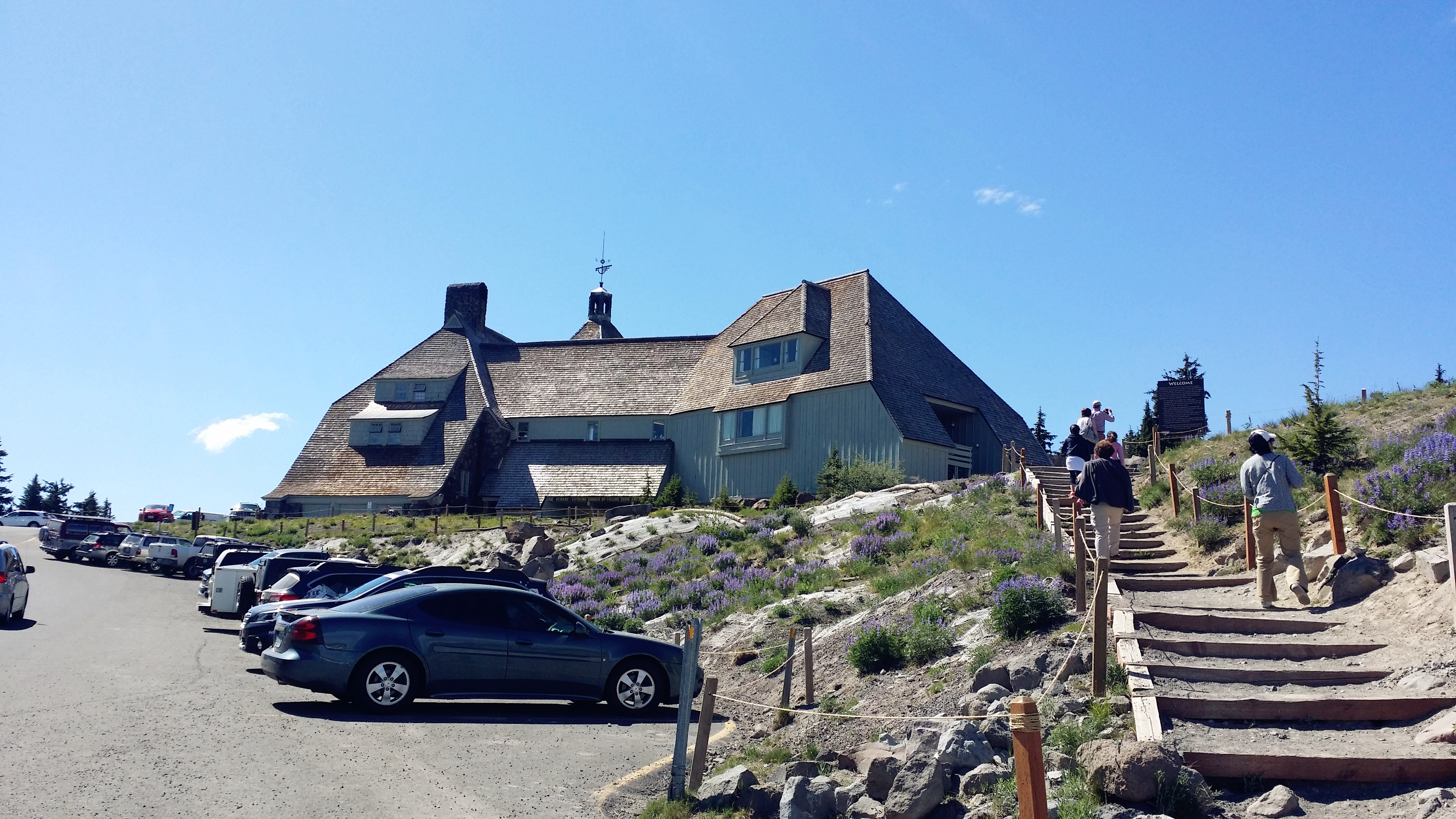 Day 7: Explore Mt. Hood
11:00 am: Lunch at Timberline Lodge on Mt Hood
12:30 pm: Timberline National Historic Trail (Hiking)
This trail enters the Mount Hood Wilderness Area. The Timberline Trail is a classic Pacific Northwest trail circumnavigating Mount Hood with alpine vistas, waterfalls, alpine meadows and west side Cascade forest. It was constructed primarily by Civilian Conservation Corps in the 1930's and encircles Mount Hood at or near treeline. The segment of trail between Timberline Lodge and Yocum Ridge overlaps the Pacific Crest Trail.
(Option) Ride the Magic Mile: The Best View of Mt. Hood and beyond! One of our most popular summer activities is a ride on the Magic Mile Chair Lift to the mountain's 7000′ level – no skis or snowboards needed! The spectacular view of Mt. Hood, Palmer Snowfield and nearby Mt. Jefferson is one you'll never forget (weather permitting).
Overnight: Government Camp
Meals included: Breakfast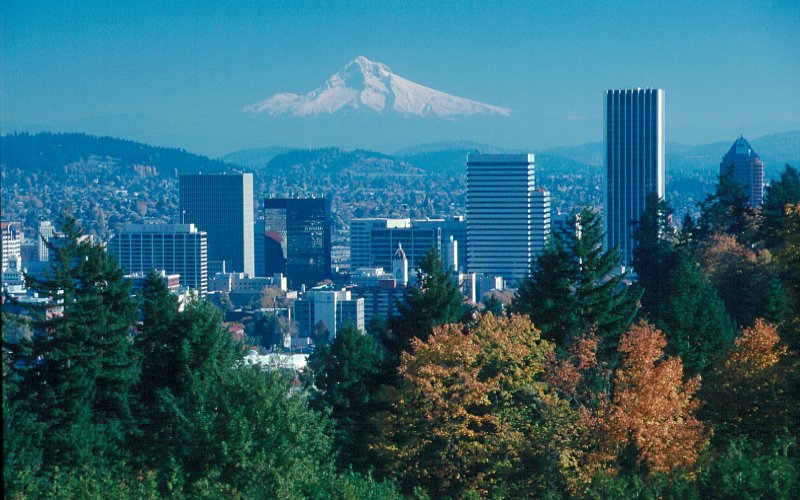 Day 8: Mt. Hood to Multnomah Falls
8:00 am: Depart for Multnomah Falls & Gorge Waterfall Tour
The number #1 attraction in Portland area… Multnomah Falls & Gorge Waterfall Tour. The great ice age Lake Missoula Flood left scars literally from Montana to the Pacific Ocean. Take photographs as we explore the waterfalls. Our tour guides will share research uncovering the effects of the Lake Missoula Flood in Northwest Oregon and Southwest Washington. This catastrophic flood propelled over 500 cubic miles of water, ice, rock and mud across eastern Washington, scouring the Columbia River Gorge, and covering the Willamette Valley with up to 400 feet of water and left gravel bars a mile wide and hundreds of feet high. In addition, our guides will show you many of the signs still visible today.
Upon arrival in Portland, our guide will commence right into Portland city tour exploring all the city has to offer.
We don't just show you the highlights of downtown, we introduce you to the City of Portland. The only city tour in Portland that offers a well-balanced overview of both downtown and surrounding area history, culture, current events and a representation of cultural diversity in the state of Oregon. Travel through the various parts of the city from downtown Portland to the Pearl District to Nob Hill, local neighborhoods, and attractions we may visit include the Pittock Mansion, Lan Su Chinese Garden, and the International Rose Test Garden.
Overnight: near Portland, OR
Meals included: Breakfast
Day 9: Hike in Silver Falls State Park & do some tax free shopping at the Woodburn Outlet Mall
8:00 am: Breakfast at Hotel
9:00 am: Depart Portland for Silver Falls State Park
People call it the "crown jewel" of the Oregon State Parks system, and once you visit, you know why. Silver Falls State Park is the kind of standout scenic treasure that puts Oregon firmly onto the national—and international—stage. Its beauty, boundless recreational opportunities and historic presence keep it there. Nestled in the foothills of Oregon's Cascade Mountains, less than an hour east of the state capital of Salem, Oregon, the sprawling 9,200 acre property is the largest state park in Oregon, and one of the most popular.
10:00 am: Take a hike in the park and explore the nature beauty there. Where else can you walk behind a waterfall? Check out the famous South Falls and see what a 177-foot curtain of water looks like from behind. It's part of the Trail of Ten Falls, a spectacular, nationally recognized hiking trail that weaves through a dense forested landscape. The trail passes a series of breathtaking waterfalls along a rocky canyon, and descends to a winding creek at the forest floor. This 7.2 mile loop is considered to be a moderate hike, with an overall elevation change of 800 feet. Several connecting trails with separate access points make shorter routes.
Lunch : Free time to explore Silverton and a selection of options for lunch on your own
After lunch we depart back to Eugene with an option to stop at Woodburn Outlet Mall. The largest outlet center in the Pacific Northwest with over 85 stores representing big name brands.
4:00 pm-Drive back to Eugene for an evening flight departure or back to your hotel if you are staying over extra days. Hotel not included tonight.
Meals included: Breakfast
End of tour.