2019 Dates: April 9, August 1, September 10. We can also set customized dates to fit the schedule of your group.
Duration: 8 nights / 9 days
Pricing:
Size 6-12     $3774.00 per person
Size 14-20   $3596.00 per person
Size 22+       $3256.00 per person
Includes: Double occupancy hotel rooms, transportation, Tour Guide, listed activities, breakfast at hotel, other meals as listed, listed golf courses based on availability.
Call 1-800-637-3110 to book this tour today!
AHWT IS A CERTIFIED SELLING AGENT FOR TRAVELSAFE INSURANCE – Protect your trip for unforeseen cancellation (air, hotel, tours). Click here 
Itinerary Summary:
Day 1 Arrive in Portland, Oregon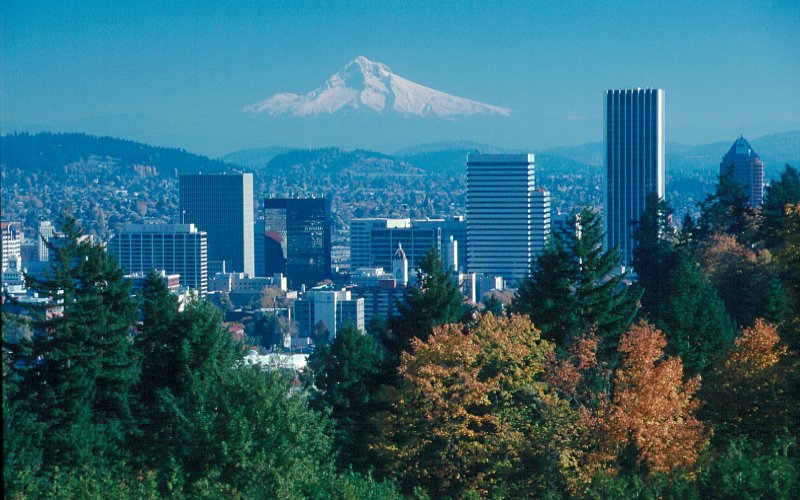 Our Tour Guide will Meet and Greet group arrivals at the Portland Airport then commence right into a Portland city tour exploring all the city has to offer. We will visit the Portland International Rose Test Garden, downtown Cultural District, Neighborhoods, the Pearl District and more before check in to your hotel to freshen up before dinner.
Dinner: Bridgeport Brewery-Included
Bridgeport Brewing Company is one of the top specialty brewers in the State of Oregon. Bridgeport produces a variety of international style ales, including IPA. Bridgeport's ales are naturally conditioned in the bottle, keg, or cask from which they are served – they're never force carbonated. The natural conditioning creates ale that is smooth, naturally carbonated, and full of flavor.
Brewery sampling of select beers
Experience Oregon Farm to Table culture
Opportunity to purchase Gifts or beer before departure
Overnight Portland, OR
Day-2 Eagle Creek Golf Course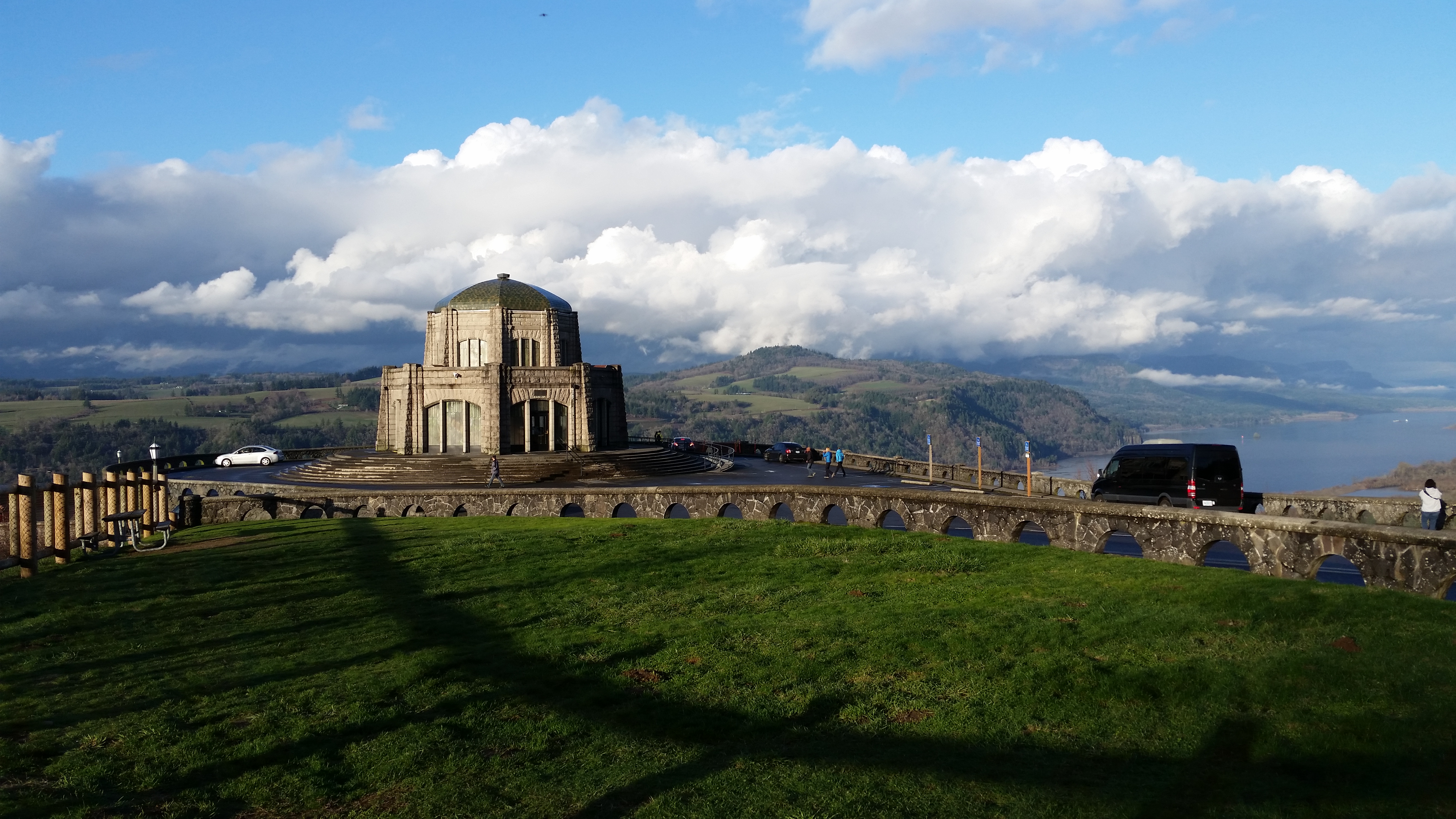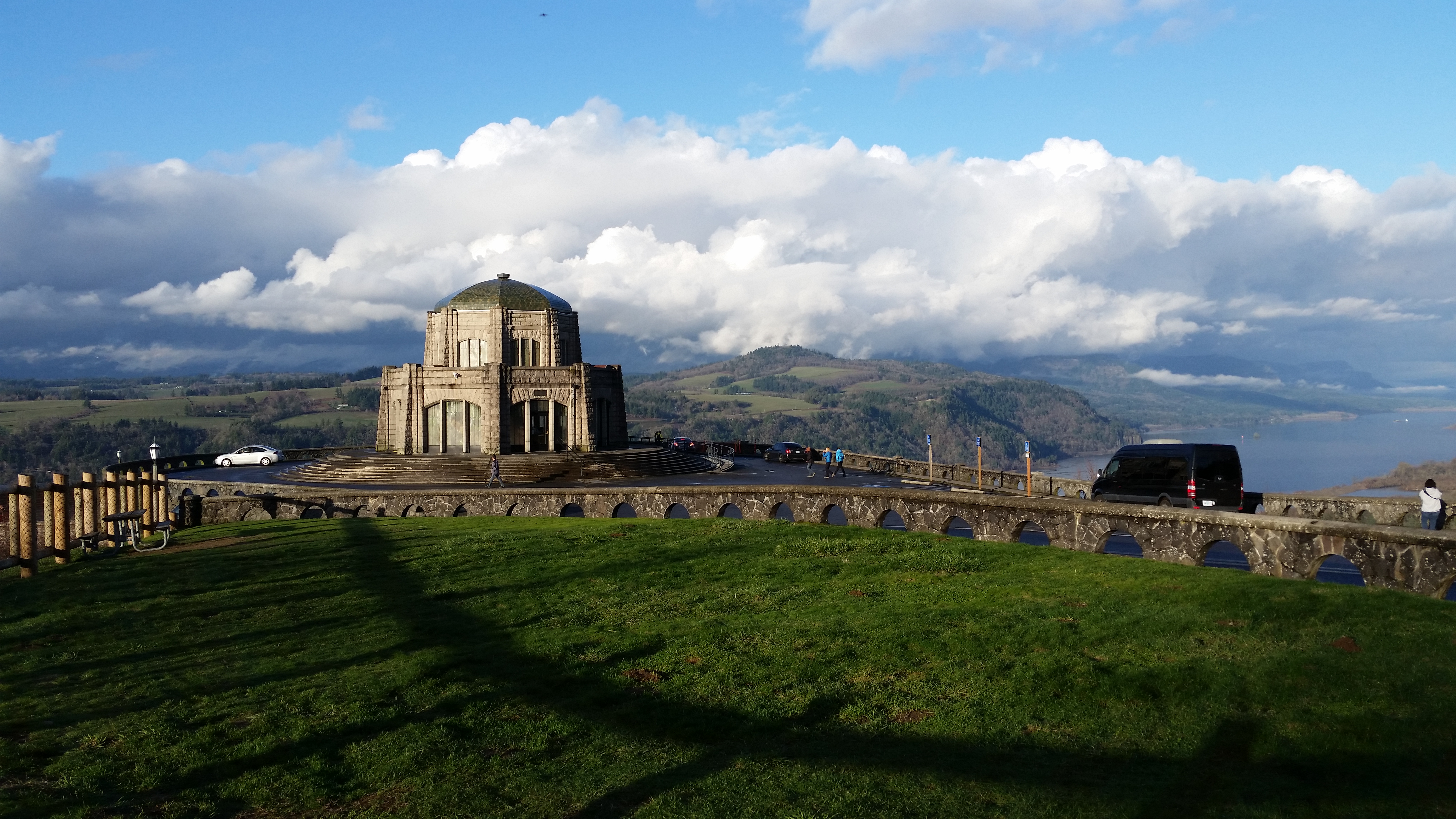 Prepare yourself for some amazing views from the Crown Point Vista House in the spectacular Columbia River Gorge National Scenic Area. Your stops along the Old Historic Scenic Highway include the most visited tourist destination in Oregon, Multnomah Falls and other Gorge Waterfalls before having lunch.
Have lunch in Multnomah falls
Head to Eagle Creek Golf Course to start your first golf-play in Oregon
It is a golf facility that lies in scenic Eagle Creek, Oregon. The course gives the golfer a feeling that is not found anywhere else in the country. Sharpen your skills on the course and enjoy quiet views of Mt. Hood, the Clackamas River as you play over the swale of the old Oregon Trail along water courses amid firs, oaks and cedars and a variety of wildlife.
Drive to Government Camp, OR and have dinner
Overnight Government Camp, OR
Day-3 Mt.Hood to Bend
After your breakfast, we will take you to visit  Mt Hood & Timberline Lodge
You won't see anything else like it, anywhere. Declared a National Historic Landmark in 1977, Timberline Lodge is one of Oregon's most popular tourist attractions, drawing nearly two million visitors every year. Considered an architectural wonder, it's still being used for its original intent—a magnificent ski lodge and mountain retreat for all to enjoy.
Continuing Southeast toward Central Oregon with a visit to Smith Rock State Park (One of the Seven Wonders of Oregon)
Smith Rock State park is located in Central Oregon's high desert near the towns of Redmond and Terrebonne. Its sheer cliffs of tuff and basalt are ideal for attracting rock climbers of all levels.  Whether you come for the climb or come to unwind, you'll see why Smith Rock is one of the 7 Wonders of Oregon.
Then we head down to Bend, OR and will stop off in the new trendy Mill District of Bend to explore …
Hotel Check in – Sunriver Resort – Evening free to dine at the resort or shuttle to the Village for more dining options.
Overnight Sunriver, OR
Day 4 Crosswater Course at Sunriver Resort
Indulge in a fresh Northwest breakfast or brunch on the deck of the Meadows at The Lodge. Watch the early morning fog lift off the beautiful golf greens, or try to spy one of the many wildlife visitors through the large bay windows. Enjoy your meal while taking in the scenic views of Mt. Bachelor and the Sunriver property.
Full Day :Play golf at Crosswater Course at Sunriver Resort
Honored by Golf Digest as one of "America's 100 Greatest Courses," Crosswater is a heathland-style course situated on 600 magnificently scenic acres of woodlands and carefully preserved wetlands. The course features five tee placements for each hole, bent grass fairways and greens and is threaded by the gently flowing Deschutes and Little Deschutes Rivers. In fact, depending on tee selection the rivers can come into play as often as seven times in a round.. They are the honored to announce that Crosswater will be the host of the 2017 PGA Professional National Championship.
(Optional) Evening: After dinner, plan a private star party for the entire group at the Oregon Observatory in Sunriver. Staff and volunteers provide a relaxed, fun, and educational atmosphere for viewing the starry night skies. Sunriver's elevation, pitch-dark surroundings, and crystal clear air make it perfect for star gazing. With the largest public access viewing facility in the country, there is plenty of space for everyone to enjoy the amazing spectacle.
Day 5 Pronghorn Golf Course
MORNING Welcome the sunshine and get ready to ride! After breakfast at one of Sunriver Resort's delectable restaurants, you can head out to the Sunriver Stables for an authentic trail ride. These guided rides will take you throughout the Sunriver property, which boasts scenic views of Mt. Bachelor and the Deschutes River. This is truly an unforgettable experience for all ages, and one that you will remember for years to come.
Head to Pronghorn Golf Course
Ancient lava formations, steep canyons and seemingly enchanted juniper trees—and that's just the 8th hole. Surrounded by Instagram-worthy views of the Cascade Mountains, both nationally acclaimed Pronghorn courses have emerged as a bucket-list destination for golfers of all levels. The award-winning course design, relentlessly sunny weather and natural beauty of Bend transform every round into an experience to boast about.
Dinner: we visit 10 Barrel Brewing
This brewery is fueled with the desire to reshape the craft beer landscape of Bend. As one of the most popular brewery destinations in Bend, 10 Barrel features a unique patio equipped with a central fireplace for guests to enjoy being outdoors all year long, no matter the temperature! 10 Barrel offers a selection of rotating seasonal ales along with the brewery's staple beers that remain some of the locals' favorites.
Overnight Sunriver, OR
Day-6  Bend to Grants Pass
This morning we leave early and head to Crater Lake National Park
Upon arrival at Crater Lake, sighting will include dramatic views, historic lodge, visitor center and possible ranger talks.Like No Place Else On Earth:  Crater Lake has inspired people for thousands of years. No place else on earth combines the deepest pure lake in the US, so blue in color. Steep surrounding cliffs, almost two thousand feet high, dramatic islands, and rich history that tells the story of the violent volcanic past. It is a place of immeasurable beauty and wonder!
Depart Crater Lake for Eagle Point Golf Course
Eagle Point Golf Course Robert Trent Jones, Jr. opened this spectacular layout in 1996 with natural terrain and four sets of tees ranging from the green tees at 5,091 yards to the black tees at 7,099 yards, creating plenty of interest, and making this course challenging for all levels of ability.
Overnight Grants Pass-Dinner included
Day -7 Grants Pass to Bandon
Depart this morning for the Jedediah Smith Redwoods National Park. Today will be an incredible journey exploring the Redwood National Forest and Park. The park was established in 1929 and is predominately old growth Coastal Redwoods bisected by the last major free flowing river in California, the Smith River.
After we depart the Redwoods we will make several stops for some amazing viewing along the Oregon Coast.
Head to Bandon Dunes Golf Course…
Bandon Dunes is true to the spirit of Scotland's ancient links. Here players immerse themselves in the traditions of a timeless game and the grandeur of Oregon's rugged coast. Five distinctly different courses have been conceived in harmony with the natural environment. This is Bandon
Dunes. This is golf as it was meant to be. Ranked among the top 10 golf course in the world.
Overnight Bandon, OR
Day-8  Bandon to Newport
Visit your 1st lighthouse on the Oregon Coast, the Winchester Bay Historic Lighthouse.
The last 50 miles to Newport is the most scenic and dramatic section of the Central Oregon Coastline. Highlights include the Heceta Head Lighthouse and the Sea Lions Cave (optional excursion).
After checking in to your hotel, we will take you to Old Town Newport on the bay to explore shops, fishing docks, sea lion viewing and more.
For dinner we will visit the Rogue Brewery for dinner and beer tasting. After dinner you can spend more time shopping around or join us for a few more pints of Oregon Best Beer or turn in early
Overnight Newport, OR
Day 9  The Reserve Vineyards and Golf Club
Along the drive north, we will stop at Depoe Bay, a little town that set among dramatic cliffs, Depoe Bay is the whale-watching capital of Oregon and home to the worlds smallest natural harbor. Popular for migrating Gray Whale sightings due to the rich kelp beds for whale feeding.
Head north to The Reserve Vineyards and Golf Club
The Reserve Vineyards and Golf Club is tucked on the fringe of the Willamette Valley's acclaimed wine country. A semi-private club with a rotating course format enabling the public to access two distinct 18-hole championship courses. Golf Digest has honored The Reserve with a 4 1/2 star rating in its bi-annual "Best Places to Play" issue.
Dinner: We will give everyone a chance to laugh, create new friendships and enjoy the last night in Oregon…
Head to Portland to check in hotel
Overnight Portland, OR(Not included)
Day-10  Transfer to Portland to Airport
Depending on your departure time, you may have free time to explore Portland downtown before your group transfer to the Portland Airport for the final goodbye and farewell!
________________________________________________________________________________________________________________
Customized and Private Tours: All tours can be customized and/or made private. Please contact us for details and pricing.
Tour Price Includes: Pick up & Drop off, transportation and tour guide. All applicable fees, unless otherwise stated.
Not Included in Price: Gratuity and meals unless listed.
Requirements: Tours require 6 person minimum to operate. Please contact us for current status of tour.
Payment: On-line reservations can be made or via phone using a credit or debit card. Payment will be processed immediately to secure your reservation. Payment on day of pick up will not guarantee your reservation. Cash payments are accepted at time of tour.
Reservations: All reservations are final at time of booking. We recommend two weeks in advance for reservations especially during our high volume seasons. Walk-ins please call to confirm departure and availability.
Cancellation, Refunds and Changes: The guest may cancel the services at any time, but will be required to pay the applicable cancellation charges up to the maximum shown below:
61-90 days prior to event 75% refund of final total tour/package cost
31-60 days prior to event 50% refund of final total tour/ package cost
30 days or less prior to departure 10% refund of final total tour/package cost
Cancelled reservations may be re-booked subject to availability.
Terms and Conditions
I. Other Entities: America's Hub World Tours (AHWT) will not be held responsible for cancellations, changes to services/fees/price, conduct, of quality of goods and services for entities that operate under any name other than AHWT including, but not limited to: vendors, tour operators, vineyards and wineries, event staff, hotels, transportation companies, restaurants and entertainers.
II. Weather – Unless otherwise noted and specified all services are planned to operate regardless of weather. In the event of an "Act of God" and weather presents a safety issue AHWT will offer other tours to consider. There will be no reimbursements, full or partial, for inclement weather experienced during any service provided. It is the responsibility of the guests to be prepared for predicted weather and dress accordingly.
III. Conduct –AHWT assumes no responsibility for conduct of individuals other than its guides/employees/officers.
Indemnify: Except as otherwise prohibited by law each party shall indemnify and hold the other party harmless from all claims, actions, suits, losses, and expenses of any nature for its employees or subcontractors, breach of their agreement, negligence or intentional misconduct.
Insurance: America's Hub World Tours (AHWT), will ensure all tour operators, and bus companies provide insurance coverage for all vehicles utilized while providing services.
Cancellation, Refunds and Changes: The guest may cancel the services at any time, but will be required to pay the applicable cancellation charges up to the maximum shown below:
61-90 days prior to event 75% refund of final total tour/package cost
31-60 days prior to event 50% refund of final total tour/ package cost
30 days or less prior to departure 10% refund of final total tour/package cost
Cancelled reservations may be re-booked subject to availability.
No smoking in Vehicles; No alcohol drinking in vehicles! Not responsible for articles left in vehicles! There will be a $200 minimum damage/cleaning charge resulting from customer misuse. All passengers are responsible and liable for their own actions while in this vehicle; neither the driver nor the company is responsible or liable for any injury or damage caused by or as a result of any customer actions. We are not in control of the traffic and therefore take no responsibility for time issues due to traffic.
The state of Oregon requires all parents with children requiring car seats to use them. Child passengers must be restrained in approved child safety seats until they weigh forty pounds or reach the upper weight limit for the car seat in use. Infants must ride rear-facing until they reach both one year of age AND twenty pounds. We do not supply car seats; if you did not bring one the hotel can recommend rental locations. Some will deliver to hotels.
Oregon Tour Experts, and other local partners in collaboration with America's Hub World Tours are offering to bring you the best and most complete tour experience available.
For more information regarding the many other tours we offer please visit us at: http://www.americashubworldtours.com