Available Dates: May 7, June 25, July 23rd, August 23rd, September 24, October 29th (Package requires 8 people minimum to operate)
Duration: 7 nights / 8 days
Cost: Group Package – Double occupancy
Size 1-20 $2,750 per person
Size 21-34 $2,550 per person
Size 35+ $2,350 per person
Pricing: Contact us for small group family pricing (minimum 6)
Package Includes:
Transportation by Mercedes Sprinter Vans or Luxury Coach

Professional Driver & Tour Guide / Host
Hotel Accommodations: 3-4 Star
All activities listed
Meals listed
Wine Tasting & Beer tasting fees
Admission to all attractions
Airport Transfer for group arrivals
Double occupancy hotel rooms
Itinerary:
Day 1: Meet & Greet by your Professional Tour Guide
Upon arrival in Eugene airport our guide will meet you at the airport and commence right into a city tour exploring all the city has to offer.
Eugene is the second largest city in Oregon (after Portland) and is home to the University of Oregon. The city is also noted for its natural beauty, recreational opportunities (especially bicycling, running/jogging, rafting, kayaking), and focus on the arts. Eugene's slogan is "A Great City for the Arts and Outdoors". It is also referred to as the "Emerald City", and as "Track Town, USA". The Nike corporation had its beginnings in Eugene. In 2021, the city will host the 18th Track and Field World Championships.
Hotel check-in Eugene
Dinner options: Enjoy some free time to explore the dining options. Your hotel will be in the center of Eugene which is close to the University of Oregon with a selection of dining options and shopping areas. Enjoy your evening out!
Overnight: Eugene, OR
Day 2: Morning Golf Outing at local course & Oregon wine tasting excursion!
7:00 am- Breakfast
8:00 am- Travel to Eugene golf course for optional Driving Range & 9 holes or 18 rounds of golf.
Lunch: Enjoy lunch upon completion at the golf course.
1:30 pm- Depart for Oregon Wine Tasting Tour
Oregon is home to some of the most beautiful vineyards in the world and is known for its distinctive Pinot Noir. The Willamette Valley Vineyards are located on gentle hills that give way to spectacular views of the vines and the valley below.
Overnight: Eugene
Meals included: Breakfast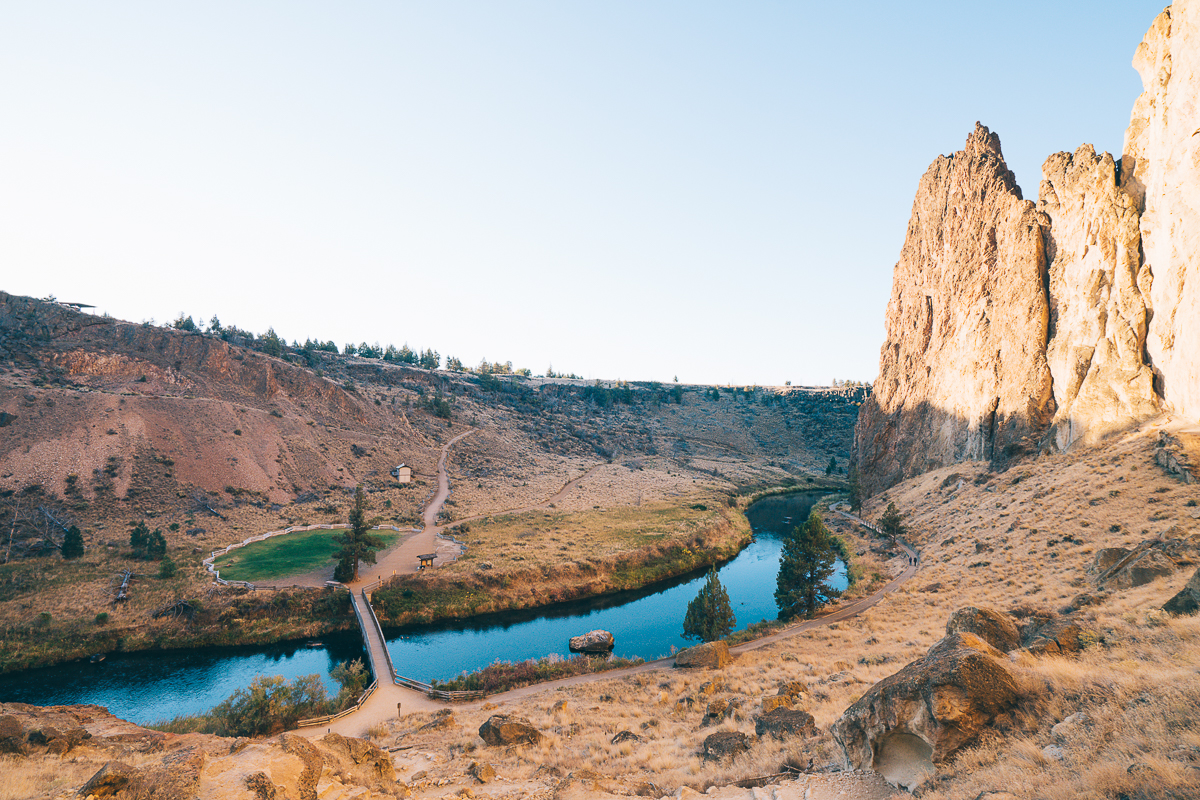 Day 3: Travel to Bend, Oregon
8:00 am- Breakfast at hotel
9:00 am- Depart for Sister's Oregon, Smith Rock State Park, Bend
First we will drive to the town of Sisters, where you will have free time to explore the quaint downtown and have lunch at one of the amazing restaurants. Sisters is a charming town with an 1880's western theme and the shops in this town are anything but old-fashioned. Well-known artists work graces downtown Sisters in a variety of galleries and shops. Find your treasure at one of the antique shops or the perfect gift at one of the many specialty stores.
Our next stop, Smith Rock State Park one of the Seven Wonders of Oregon. Famous worldwide for its rock climbing with sheer cliffs of tuff and basalt are ideal for attracting rock climbers of all levels. Whether you come for the climb, to hike, or come to unwind, you'll see why Smith Rock is one of the 7 Wonders of Oregon.
Then we head to Pronghorn Resort where you will be able to check into your room, play golf, or enjoy the spa!
Overnight: Pronghorn Resort
Meals included: Breakfast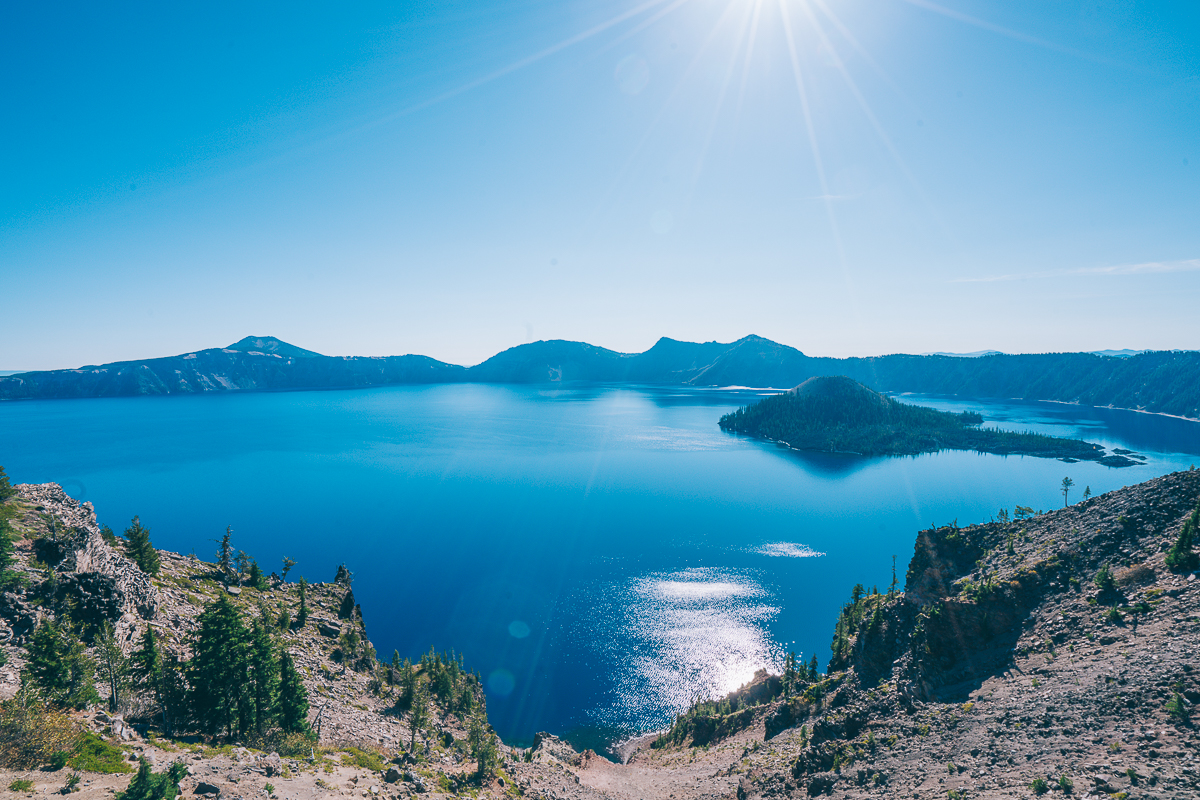 Day 4- Golf at Pronghorn Golf Course & Crater Lake National Park
This morning you will have time to golf! Ancient lava formations, steep canyons and seemingly enchanted juniper trees—and that's just the 8th hole. Surrounded by Instagram-worthy views of the Cascade Mountains, both nationally acclaimed Pronghorn courses have emerged as a bucket-list destination for golfers of all levels. The award-winning course design, relentlessly sunny weather and natural beauty of Bend transform every round into an experience to boast about.
After a morning of of at Pronghorn we will drive to Crater Lake National Park and end our day at the Running Y Ranch Resort.
Visit another of Oregon's 7 Wonders, Crater Lake. Crater Lake inspires awe. Native Americans witnessed it form 7,700 years ago, when a violent eruption triggered the collapse of a towering volcano. Scientists marvel at its purity: fed by rain and snow, it's the deepest lake in the USA and perhaps the most pristine on earth. Artists, photographers, and sightseers stand in wonder at its blue water and stunning setting. Come visit, and be amazed!
Meals included: Breakfast
Overnight: Running Y Ranch Resort
Meals included: Breakfast
Day 5: Golf at Running Y Ranch Resort
Enjoy breakfast at an amazing restaurant then play golf on the Arnold Palmer Signature Golf Course or relax in their amazing spa.
Arnold Palmer Signature Golf Course:

With more than 300 days of sunshine annually and a signature Arnold Palmer-designed golf course, Running Y Ranch Resort is one of the premier Southern Oregon golf resorts. Golfers from around the world flock to the resort annually to witness the awe-inspiring beauty of what has become one of the most renowned members of Palmer's "Sweet 16."
When Arnold Palmer played the course, he had this to say about his experience: "The Running Y Ranch Golf Course showcases the spectacular natural landscape of Oregon's beautiful unspoiled outback. Ambling along meadows and through restored wetlands on the front nine; you will play besides lakes, woodlands and into Payne Canyon on the back. The vision of 'leave the land as it lies' played out well in the course design, and I consider it one of my best tracks."
Dining options at the Running Y Ranch Resort:
The Ruddy Duck Restaurant

At Ruddy Duck Restaurant, dine on hearty, New American cuisine with an innovative twist in a casual setting. Open for breakfast, lunch and dinner, the restaurant's popular menu items include Pub Style Fish & Chips, Bison Burgers, Steak Chopped Salad and Rack of Lamb.
The Village

Located directly beside The Lodge at Running Y Ranch, The Shops at The Village feature local and natural products, including fresh produce, local microbrews and more.
Enjoy the spa!
Sandhill Spa makes Running Y Ranch Resort one of the top spa resorts in Oregon, a scenic oasis invigorated by the splendor of nature just outside the doors. Away from the crowds, be revitalized with a menu of services that include foot reflexology, river stone massage, body wraps, aromatherapy steam treatments, facials and massage therapies. They use the latest products, treatments, and techniques to restore your mind, body, and soul, including Murad Skin Care products.
Overnight at Running Y Ranch
Meals included: Breakfast

Day 6: Redwoods to Oregon Coast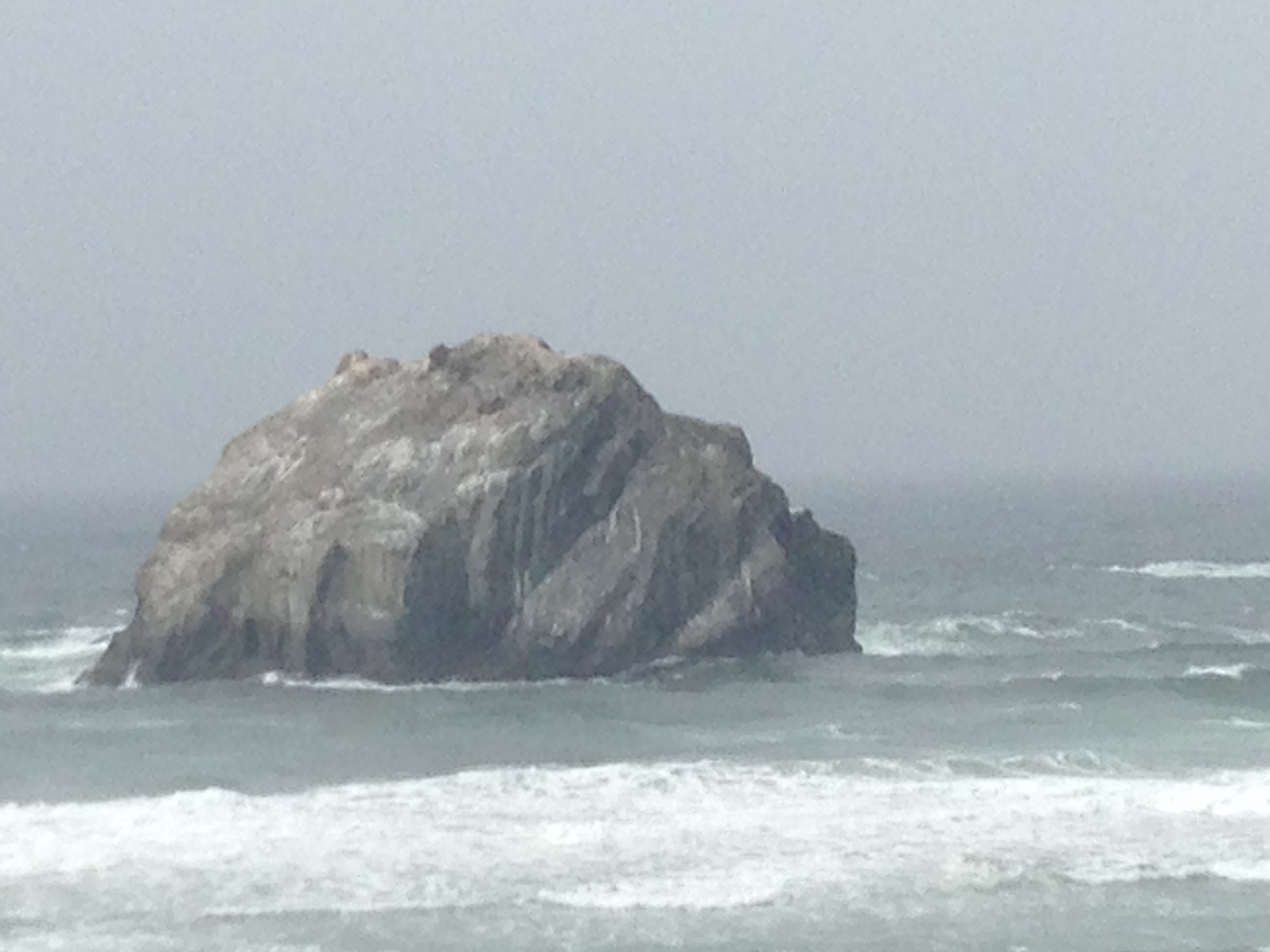 Explore California's Redwood Forest as we drive to Bandon Dunes Golf Resort
8:00 am: Depart Running Y Ranch Resort
Visit Jedediah Smith Redwoods State Park: this is the last in a long string of redwood parks that stretch up Northern California's coast. A few miles inland from the ocean, the park is densely forested with huge ancient trees. In fact, it contains seven percent of all the old-growth redwoods left in the world. No roads or trails mark "Jed Smith's" core—just pure, primeval majesty.
12:00 pm: Lunch
In the afternoon we will arrive in Bandon. You will have the option of playing golf, or exploring Bandon.
Visit Face Rock Creamery: Specializing in Cheddar, Face Rock Creamery believes in a classic approach to cheese making where things are done the old fashioned way, and nothing artificial or unnecessary is added.
Visit Face Rock: There is an American Indian legend about this spot. Some say they hear a maiden's voice on the wind, and standing on the cliff overlooking the ocean you can easily pick out the face on Face Rock. There is a well-kept trail to the beach, and several rocky intertidal areas to explore at low tide.
Explore downtown Bandon: Bandon's Old Town is 10 square blocks of shopping, dining, history, art, culture and outdoor recreation. Spend an hour, or a day, exploring the historic business district, just off Highway 101 South, on the Coquille River waterfront.
Bandon Dunes Golf Courses: Bandon Dunes has 4 of the Top 10 Courses in Oregon!
Overnight Bandon Inn
Meals: Breakfast
Day 7: Golfing in Bandon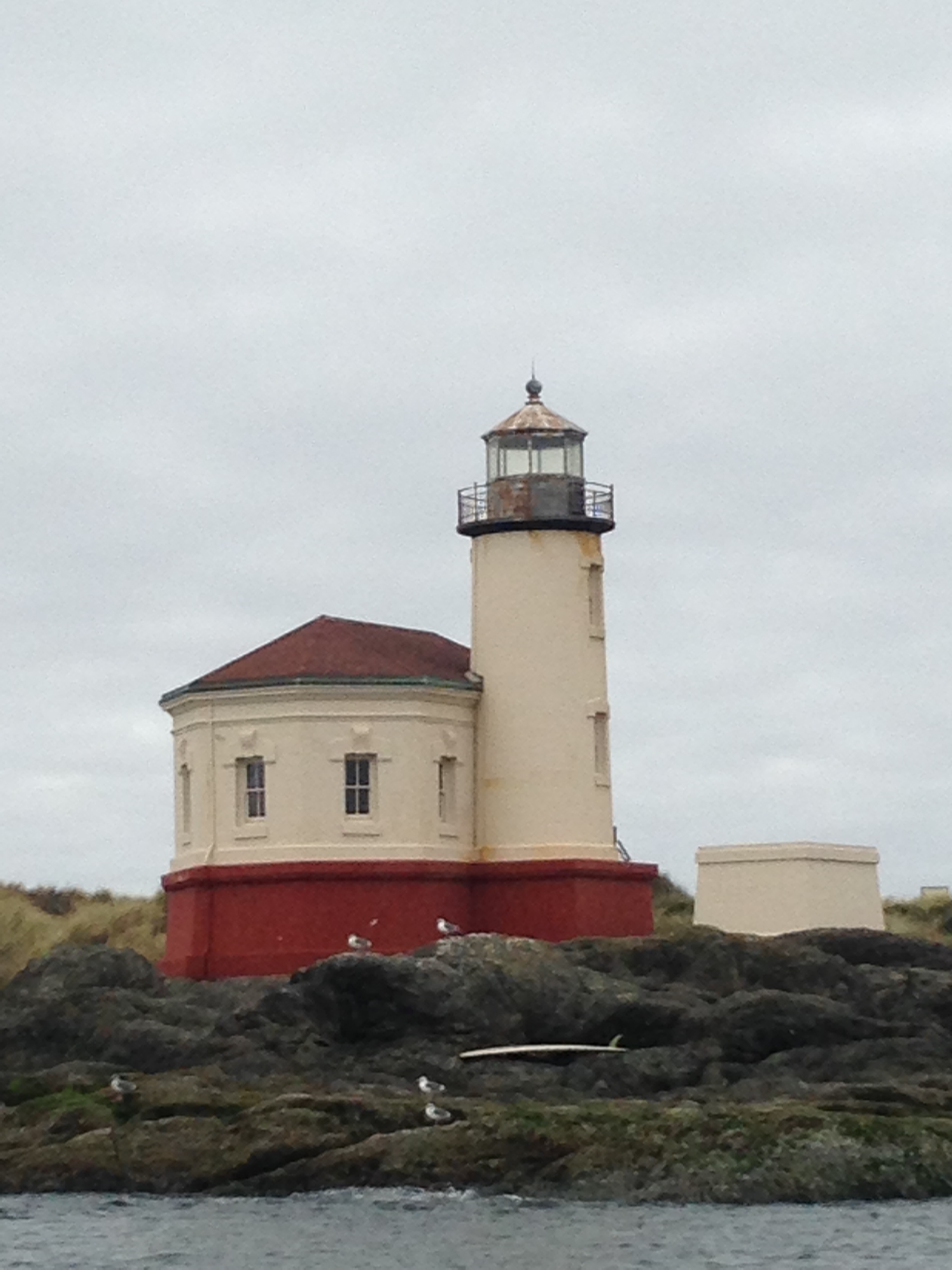 Spend the day golfing at Bandon Dunes! Golf was born on rugged, wind-swept land just like this. Every hole, every hazard, every shot is defined by nature's infinite presence. As the elements change, so does the game. It's all part of the tradition of links golf. Lies are tight and conditions are lean. Bounce and roll are a better measure of quality than color. Mastery of the ground game becomes a more important skill than raw power. The ingenious and inventive player is rewarded with multiple options on nearly every shot. Amongst the massive dunes and hearty pines, you'll discover golf in its purest state. Where nature is embraced, not conquered. And where the traditions of a time-honored game yield to an experience unlike any other.
Optional Activity: 9:00 am: Explore Bandon
Visit Face Rock Creamery: Specializing in Cheddar, Face Rock Creamery believes in a classic approach to cheese making where things are done the old-fashioned way.
Spend time on the beach
Visit Face Rock: There is an American Indian legend about this spot. Some say they hear a maiden's voice on the wind.
Explore downtown Bandon: Bandon's Old Town is 10 square blocks of shopping, dining, history, art, culture and outdoor recreation.
Meals: Breakfast
Day 8: Return to Eugene
9:00 am: Depart for Eugene Airport
---
Terms and Conditions
Other Entities: America's Hub World Tours (AHWT) will not be held responsible for cancelations, changes to services/fees/price, conduct, of quality of goods and services for entities that operate under any name other than AHWT including, but not limited to: vendors, tour operators, vineyards and wineries, event staff, hotels, transportation companies, restaurants and entertainers.

Weather – Unless otherwise noted and specified all services are planned to operate regardless of weather. In the event of an "Act of God" and weather presents a safety issue AHWT will offer other tours to consider. There will be no reimbursements, full or partial, for inclement weather experienced during any service provided. It is the responsibility of the guests to be prepared for predicted weather and dress accordingly.

* Golf courses listed are subject to availability.
III. Conduct –AHWT assumes no responsibility for conduct of individuals other than its guides/employees/officers.
Indemnify: Except as otherwise prohibited by law each party shall indemnify and hold the other party harmless from all claims, actions, suits, losses, and expenses of any nature for its employees or subcontractors, breach of their agreement, negligence or intentional misconduct.
Insurance: America's Hub World Tours (AHWT), will ensure all tour operators, and bus companies provide insurance coverage for all vehicles utilized while providing services.
Cancellation, Refunds and Changes: The guest may cancel the services at any time, but will be required to pay the applicable cancellation charges up to the maximum shown below:
61-90 days prior to event 75% refund of final total tour/package cost
31-60 days prior to event 50% refund of final total tour/ package cost
30 days or less prior to departure 10% refund of final total tour/package cost
Cancelled reservations may be re-booked subject to availability.
No smoking in Vehicles; No alcohol drinking in vehicles! Not responsible for articles left in vehicles! There will be a $200 minimum damage/cleaning charge resulting from customer misuse. All passengers are responsible and liable for their own actions while in this vehicle; neither the driver nor the company is responsible or liable for any injury or damage caused by or as a result of any customer actions. We are not in control of the traffic and therefore take no responsibility for time issues due to traffic.
The state of Oregon requires all parents with children requiring car seats to use them. Child passengers must be restrained in approved child safety seats until they weigh forty pounds or reach the upper weight limit for the car seat in use. Infants must ride rear-facing until they reach both one year of age AND twenty pounds. We do not supply car seats; if you did not bring one the hotel can recommend rental locations. Some will deliver to hotels.
Portland Step on Guide Service, and other local partners in collaboration with America's Hub World Tours are offering to bring you the best and most complete tour experience available.
For more information regarding the many other tours we offer please visit us at: http://americashubworldtours.com/eugene/