Available dates: 10th July; 14th August; 11th, 25th September; 9th,16th October; 13th November; 4th December
Departure: Customized dates for private groups
Duration: 8-nights / 9-days
Pricing: $3,350.00 per person
Includes: Transportation, professional Tour Guide, activities listed, hotels, beer tasting, entry fees, breakfast daily and some meals (as listed)
HIGHLIGHTS:
* Portland City Tour, International Rose Garden, Pittock Mansion and Chinese Gardens
* Columbia River Gorge National Scenic Area including Multnomah Falls, Mt Hood, Timberline Lodge
* World renowned Crater Lake National Park
* Scenic Rogue River and California Redwoods
* Oregon Coast (Brookings, Depot Bay, Port Orford, Newport, Tillamook, Bandon, Pacific City, Florence)
* Coastal Lighthouses
* Experience Breweries throughout Oregon
Itinerary Summary:
Day 1
Arrive in Portland, Oregon
Our tour guide will Meet and Greet group arrivals at the Portland Airport. Then commence right into a Portland city tour exploring all the city has to offer; Portland International Test Rose Garden, downtown Cultural District, Neighborhoods, Pearl District and more before check in to your hotel to freshen up before dinner.
Hotel check-in
Dinner: Bridgeport Brewery- Included
Bridgeport Brewing Company is one of the top specialty brewers in the State of Oregon. Bridgeport produces a variety of international style ales, including IPA. Bridgeport's ales are naturally conditioned in the bottle, keg, or cask from which they are served – they're never force carbonated. The natural conditioning creates ale that is smooth, naturally carbonated, and full of flavor.
Brewery sampling of select beers
Experience Oregon Farm to Table culture
Opportunity to purchase gifts or beer before departure.
Day 2- Portland Brewery Tour
11:00 am –  Depart for a full day of beer tasting and brewery tour in neighborhoods around Portland.
If you want to discover the best breweries in Portland, then follow the locals to the breweries off the beaten path. This tour will take you there! We know the places and the best kept secrets in Portland and the surrounding area.
Brewery Stop #1
Brewmaster Greeting – educational tour
Beer tastings of several varieties
Opportunity to purchase gifts and/or beer before departure
Brewery Stop #2
You enjoy lunch at local brew house
Beer tastings several varieties
Opportunity to purchase gifts and/or beer before departure
Brewery Stop #3
Beer tastings several varieties & Dessert
Opportunity to purchase gifts and/or beer before departure
Return to Hotel
Free time to explore,  shop around Portland and dinner on your own.
Day 3- Portland to Bend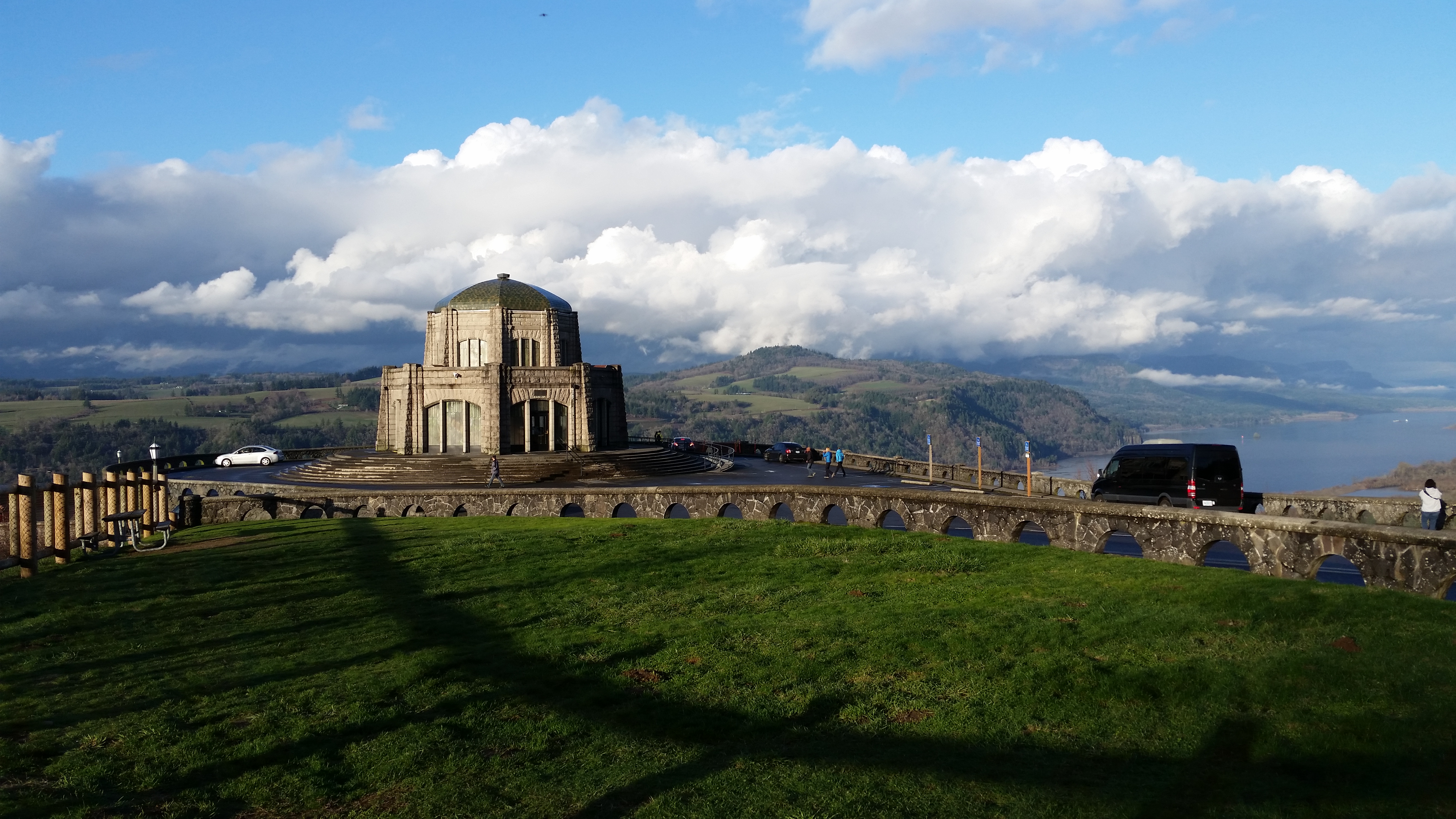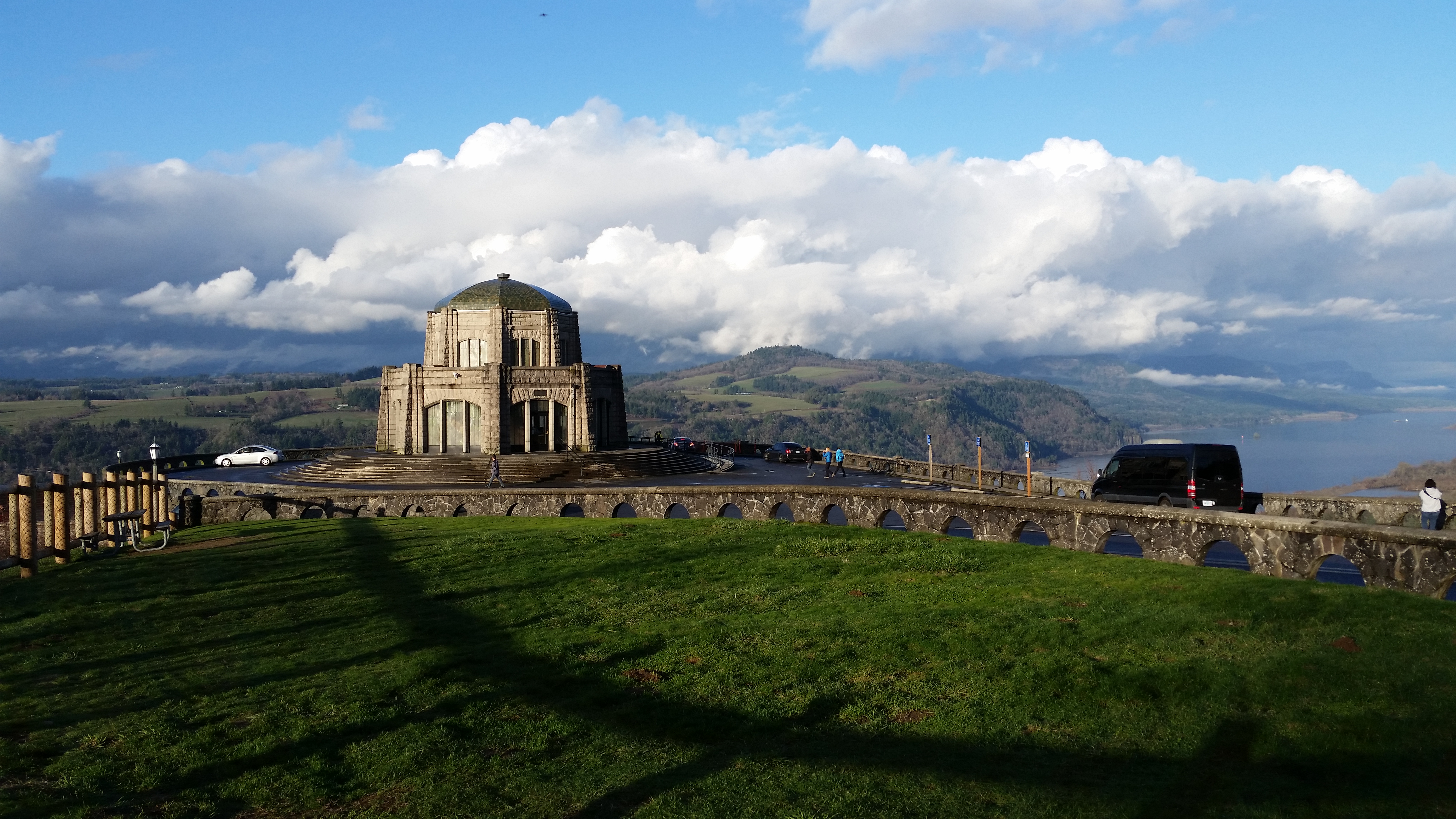 Prepare yourself for some amazing views from Vista House in the spectacular Columbia River Gorge National Scenic Area. Your stops along the Columbia River Historic Highway include the most visited tourist destination in Oregon- Multnomah Falls, and other gorge waterfalls before having lunch.
Lunch is included at the Thunder Island Brewing Company,  which is an adventure-based small batch brewery that is handcrafting creative and innovative beers in the Pacific Northwest.  Crafted in the town of Cascades Locks, forty-three miles east of Portland, Thunder Island Brewing makes original beers inspired by a love for outdoor adventures, with a nod to local history and with a respect for all that the scenic Columbia River Gorge has to offer.
Continue east on I-84 for a visit to Mt Hood & Timberline Lodge
Travel up to Mt Hood for a stop at the Historic Landmark, Timberline Lodge, 6000 ft on the face of Mt Hood.  We will do some sampling of Mt Hood Territory's best brews right inside the lodge.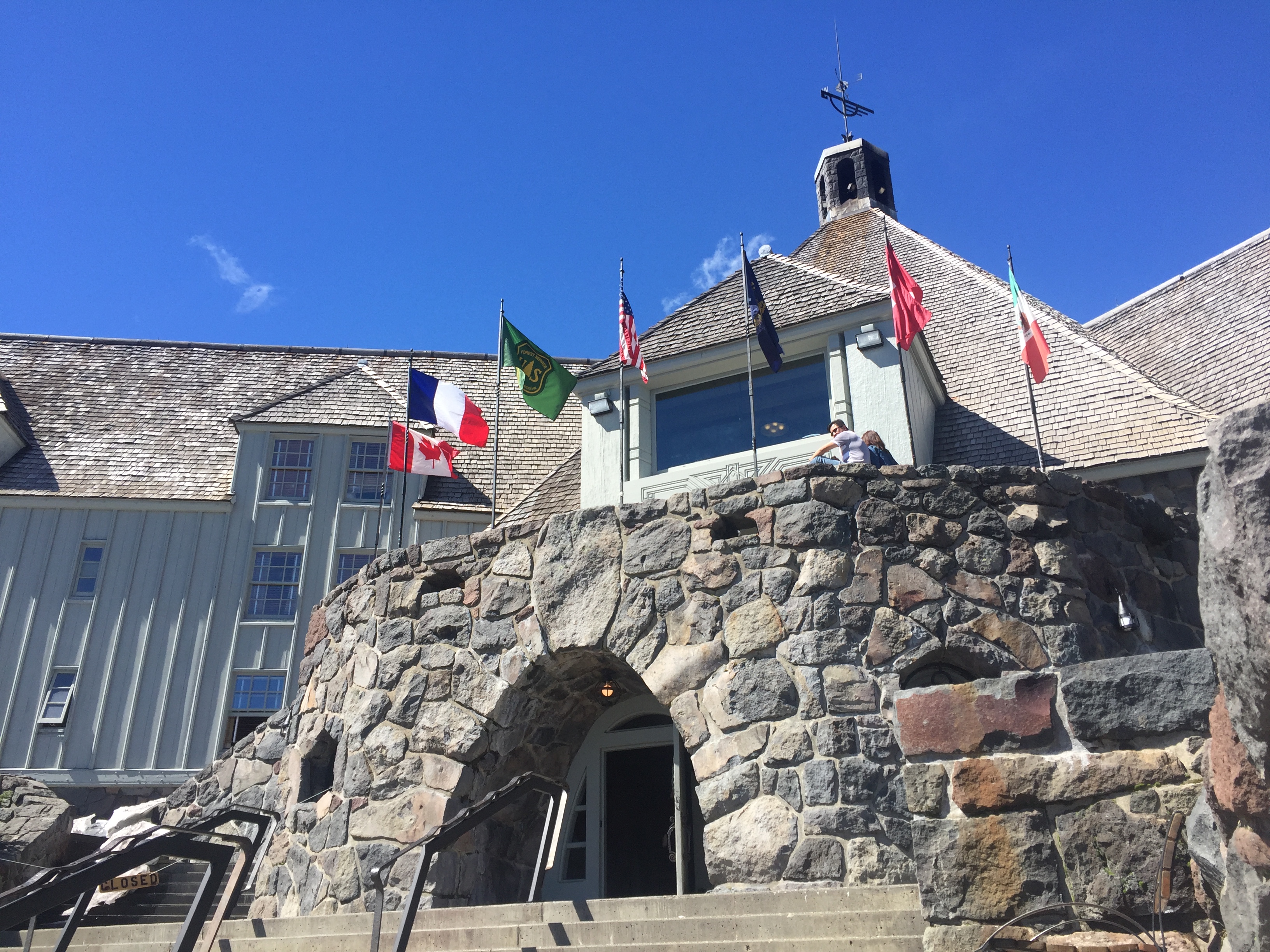 Continue east toward Central Oregon with a visit to Smith Rock State Park (One of the Seven Wonders of Oregon)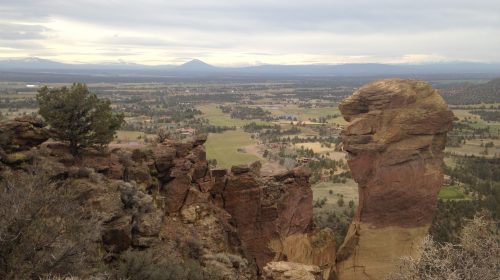 Smith Rock  State park is located in Central Oregon's high desert near the towns of Redmond and Terrebonne. Its sheer cliffs of tuff and basalt are ideal for attracting rock climbers of all levels.  Whether you come for the climb or come to unwind, you'll see why Smith Rock is one of the 7 Wonders of Oregon.
We then head to Bend, Oregon for an evening at Sunriver Resort to relax and enjoy dinner at one of the many dining options.
Hotel Check-in – Sunriver Resort – Evening free to dine at the resort or shuttle to the Village for more dining options.
Sunriver – A warm, inviting mountain getaway with a cosmopolitan appeal is what you'll find when you arrive in the friendly town of Bend, Oregon. Majestic, snow-capped peaks adorn the high-desert skyline, making for some of the best weather in Oregon—think sun-drenched days and cool nights—along with endless options for plenty of play time. This destination is known for golfing, fishing, hiking, biking, rafting, skiing, and snowboarding that are just a few of the outdoor adventures the resort has to offer.
Fodor's – Sunriver Resort review
"Central Oregon's premier playground and luxurious destination resort encapsulates so many things that are distinctive about central Oregon, from the mountain views and winding river, to the biking, rafting, golfing, skiing, and family or romantic getaways…"
Award: Fodor's Choice
Day 4- Tour Bend Oregon & Brewery scene
Depart Sunriver for a little free time to explore the  Mill District in Bend Oregon before our beer tour.
Next, we visit 10 Barrel Brewing: This brewery is fueled with the desire to reshape the craft beer landscape of Bend. As one of the most popular brewery destinations in Bend, 10 Barrel features a unique patio equipped with a central fireplace for guests to enjoy being outdoors all year long, no matter the temperature! 10 Barrel offers a selection of rotating seasonal ales along with the brewery's staple beers that remain some of the locals' favorites.
Lunch: Deschutes Brewery is nestled in the heart of downtown Bend where you can taste and order their adventurous, award-winning lineup or pioneering beers. Truly a local favorite and the local entrepreneur of micro craft beers that helped launch the Bend brewery. The pub offers delicious salads, soups, burgers, and more!
After lunch we head back to Sunriver Resort for some free time to explore some of the optional activities at the resort; swimming, biking, golf, hiking, village shopping and more.
Day 5- Bend to Grants Pass
We start the day with a visit to the High Desert Museum along with the Oregon Lava Beds National Monument. Explore the nature, culture and spirit of the High Desert Museum through fun, interactive, indoor and outdoor exhibits with live animals, live historical performers, a re-created pioneer town and ranch, Western art and extensive Native American collections.
After lunch we head to Crater Lake National Park
Upon arrival at Crater Lake, sighting will include dramatic views, historic lodge, visitor center and possible ranger talks.
Like No Place Else On Earth:  Crater Lake has inspired people for thousands of years. No place else on earth combines the deepest pure lake in the US, so blue in color. Steep surrounding cliffs, almost two thousand feet high, dramatic islands, and rich history that tells the story of the violent volcanic past. It is a place of immeasurable beauty and wonder!
Depart Crater Lake for Grants Pass
As we leave the Crater Lake National Park we will drive on the Rogue Scenic Byway through the Rogue National Forest following the Rogue River all the way down the west slope of the Cascade Mountains.
Overnight Grants Pass-Dinner included
Day 6- Grants Pass to Coos Bay

Depart this morning for the Jedediah Smith Redwoods National Park. Today will be an incredible  journey exploring the Redwood National Forest and Park. The park was established in 1929 and is predominately old growth Coastal Redwoods bisected by the last major free flowing river in California, the Smith River.
After we depart the Redwoods we will make several stops for some amazing viewing along the Oregon Coast. We will stop for lunch in Brooking Oregon before continuing on to Bandon, Port Orford and Coos Bay. The drive north on highway 101′s scenic beauty will captivate you every stretch along the way.
Overnight in Coos Bay
Day 7- Coos Bay to Newport
Visit your 1st lighthouse on the Oregon Coast, the Winchester Bay Historic Lighthouse
The last 50 miles to Newport is the most scenic and dramatic section of the Central Oregon Coastline. Highlights include the Heceta Head Lighthouse and the Sea Lions Cave (optional excursion).
After checking in to your hotel, we will take you to Old Town Newport on the bay to explore shops, fishing docks, sea lion viewing and more.
For dinner we will visit the Rogue Brewery for dinner and beer tasting. After dinner you can spend more time shopping around or join us for a few more pints of Oregon Best Beer or turn in early.
Overnight Newport
Day 8- Newport – Pacific City – Portland
Along the drive north, we will stop at Depoe Bay, a little town that set among dramatic cliffs.  Depoe Bay is the whale-watching capital of Oregon and home to the worlds smallest natural harbor. Popular for migrating Gray Whale sightings due to the rich kelp beds for whale feeding.


As we continue north we will take the Three Capes Scenic Loop through Pacific City with a stop at The Pelican Pub & Brewery, a world leader in the pairing of food and beer. Did I mention this brewery sits right on the sand along the Ocean? No better view of the Ocean and it's amazing rock formations than right here.
En-route back to Portland you will have the option to make one last stop at the Tillamook Cheese Factory. You can watch cheese being made and taste some of the local cheese made right there in this facility along with Tillamook ice cream, and yogurt from this "365 days a year" factory.
Return to Portland
Hotel check-in
Dinner: Our farewell dinner will give everyone a chance to laugh, create new friendships and enjoy one last tasting and pints of Oregon Brewery Capital wonders…
Day 9- Transfer to Portland to Airport
Depending on your departure time, you may have free time to explore Portland downtown before your group transfer to the Portland International Airport for the final goodbye and farewell!