Departure: Daily (1/2 day – 9:00am or 2pm)
Duration: 3.5 hours
Retail Pricing: $60.00 – Discounted Pricing: $48.00 per person
Includes: Transportation, Professional Tour Guide and Water
Pick Up Location: Oregon Convention Center (Bus Loading North end of Bldg.-NE Holladay Street)
Stand at the base of Multnomah Falls, the second highest year-round waterfall in the United States. Take in all the awe and wonders of the Gorge Waterfalls rated as the most popular attraction in the region. We will stop at several other waterfalls and get up close for your viewing.
Best known of the scenic lookouts along the Historic Columbia River Highway, providing a panoramic view of the Columbia River. The Crown Point Vista House was built in 1916 and refurbished and completely remodeled in 2005, with its beautiful marble interior and brass fixtures.
View Customer Comments: Click here!
Highlights:
Multnomah Falls, the second highest year-round waterfall in the United States and one of the top attractions in Oregon.
Latourell Falls
Wahkeena Falls
Horsetail Falls
Crown Point Vista House
Old Columbia River Gorge Scenic Highway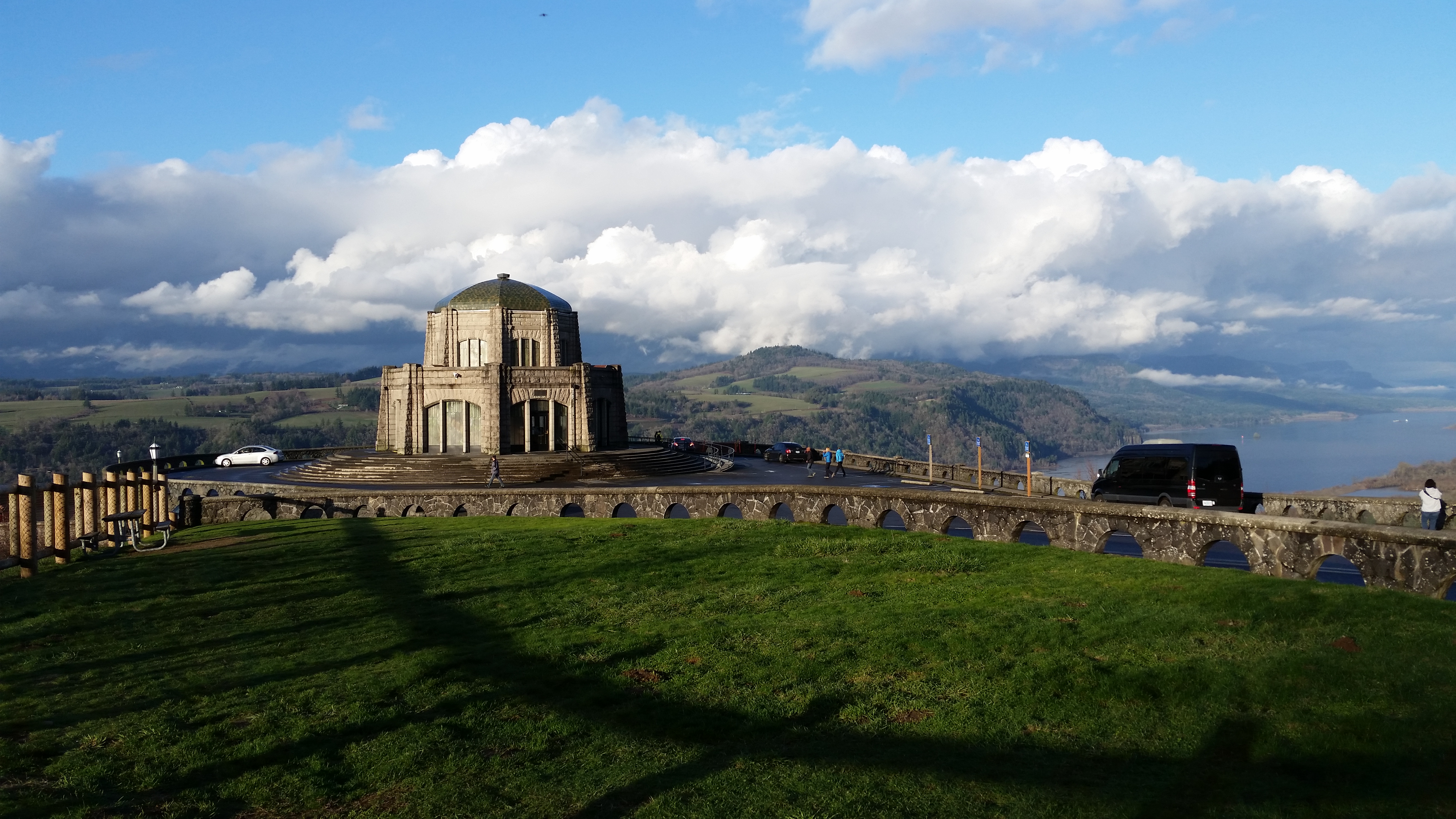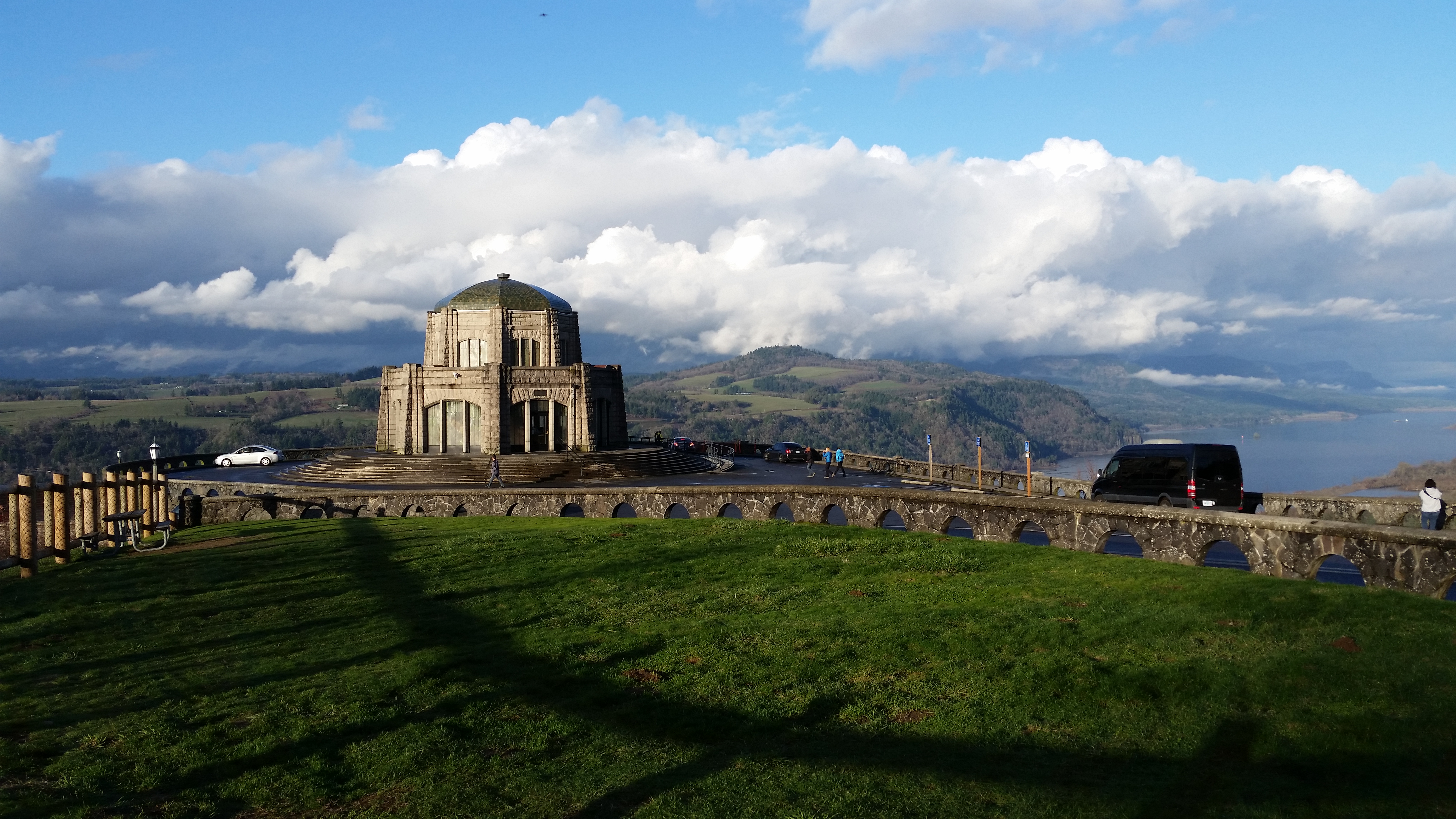 The great ice age Lake Missoula Flood left scars literally from Montana to the Pacific Ocean. Take photographs as we explore the waterfalls. Our tour guides will share research uncovering the effects of the Lake Missoula Flood in Northwest Oregon and Southwest Washington. This catastrophic flood propelled over 500 cubic miles of water, ice, rock and mud across eastern Washington, scouring the Columbia River Gorge, and covering the Willamette Valley with up to 400 feet of water and left gravel bars a mile wide and hundreds of feet high. In addition, our guides will show you many of the signs still visible today.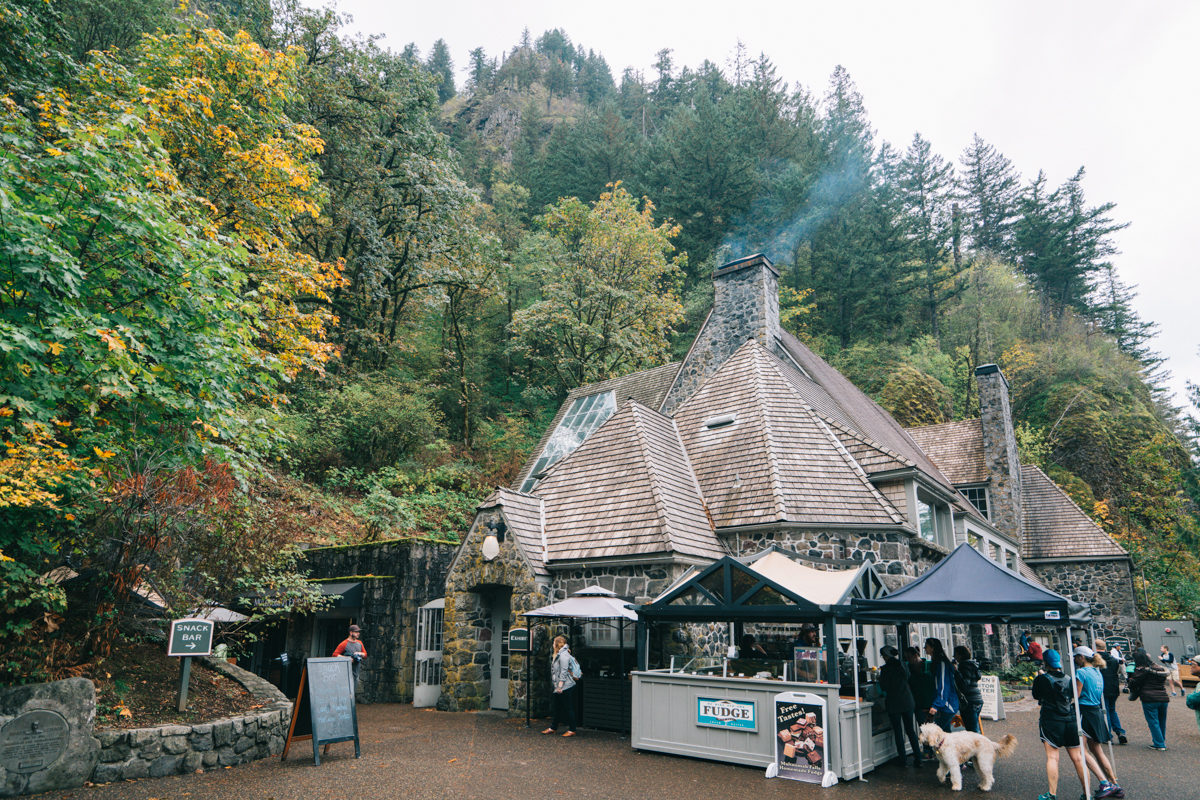 End of Tour
_______________________________________________________________________________
TERMS AND CONDITIONS:
Not included in tour cost: Driver/Guide Gratuity
I. Other Entities: America's Hub World Tours (AHWT) will not be held responsible for cancelations, changes to services/fees/price, conduct, of quality of goods and services for entities that operate under any name other than AHWT including, but not limited to: vendors, tour operators, vineyards and wineries, event staff, hotels, transportation companies, restaurants and entertainers.
II. Weather – Unless otherwise noted and specified all services are planned to operate regardless of weather. In the event of an "Act of God" and weather presents a safety issue AHWT will offer other tours to consider. There will be no reimbursements, full or partial, for inclement weather experienced during any service provided. It is the responsibility of the guests to be prepared for predicted weather and dress accordingly.
III. Conduct –AHWT assumes no responsibility for conduct of individuals other than its guides/employees/officers.
Indemnify: Except as otherwise prohibited by law each party shall indemnify and hold the other party harmless from all claims, actions, suits, losses, and expenses of any nature for its employees or subcontractors, breach of their agreement, negligence or intentional misconduct.
Insurance: America's Hub World Tours (AHWT), will ensure all tour operators, and bus companies provide insurance coverage for all vehicles utilized while providing services.
No smoking in Vehicles; No alcohol drinking in vehicles! Not responsible for articles left in vehicles! There will be a $200 minimum damage/cleaning charge resulting from customer misuse. All passengers are responsible and liable for their own actions while in this vehicle; neither the driver nor the company is responsible or liable for any injury or damage caused by or as a result of any customer actions. We are not in control of the traffic and therefore take no responsibility for time issues due to traffic.
The state of Oregon requires all parents with children requiring car seats to use them. Child passengers must be restrained in approved child safety seats until they weigh forty pounds or reach the upper weight limit for the car seat in use. Infants must ride rear-facing until they reach both one year of age AND twenty pounds. We do not supply car seats; if you did not bring one the hotel can recommend rental locations. Some will deliver to hotels.
Portland Step on Guide Service, Sergio Tours, and other local partners in collaboration with America's Hub World Tours are offering to bring you the best and most complete tour experience available.
For more information regarding the many other tours we offer please visit us at: