Day of week: Daily
Duration: 3-nights & 4-days
Pricing: $900.00 p.p. (minimum 4 people)
Customized to fit your groups size and needs – call or email for customized pricing
Includes: Boutique Portland Hotel & tax, transportation, tour guide, fees & admissions
Portland City Tour
Mt Hood Loop & Multnomah Falls Tour
Northern Oregon Coastal Tour
Wine Tour – includes tasting fees
(SEE TOUR DESCRIPTIONS BELOW)
Portland Oregon is no longer a secret! Come visit this city and learn why it is like a chameleon. Being known as a "green" city means a lot more than the rainy perception people are familiar with when Oregon or Pacific Northwest comes to mind. It's a lifestyle!

*****GET TO KNOW PORTLAND*****
Recycling
Oregon introduced the first bottle bill in the United States in 1971.
Portlanders recycle 63 percent of their waste, the highest rate in the nation.
Transportation
With the most bicyclists per capita, Portland also has the nation's highest and fastest-growing percentage of bicycle commuters at 5.4 percent, up 1.3 percent since 2006.
Portland boasts more than 320 miles of developed bikeways, including dedicated lanes, off-street paths and shared bicycle boulevards.
Portland's Airport MAX light rail was the first train-to-plane transportation option on the West Coast.
Portland is the birthplace of car-sharing in the United States
Sustainable building Practices
Portland is among the cities with the most LEED-certified buildings per capita in the nation.
Green Space
Home to both a sprawling urban wilderness — the 5,171-acre (2,092-hectare) Forest Park — and the world's smallest dedicated park, Mill Ends Park (24 inches/61 centimeters across), Portland offers visitors a breath of fresh air. The Portland metro area has 37,000 acres (14,973 hectares) of green space, including 288 public parks and 166 miles (267 kilometers) of trails. And, according to Portland Parks and Recreation, 26 percent of the city is covered by tree canopy.
PACKAGED SIGHTSEEING TOURS INCLUDE :
PORTLAND CITY TOUR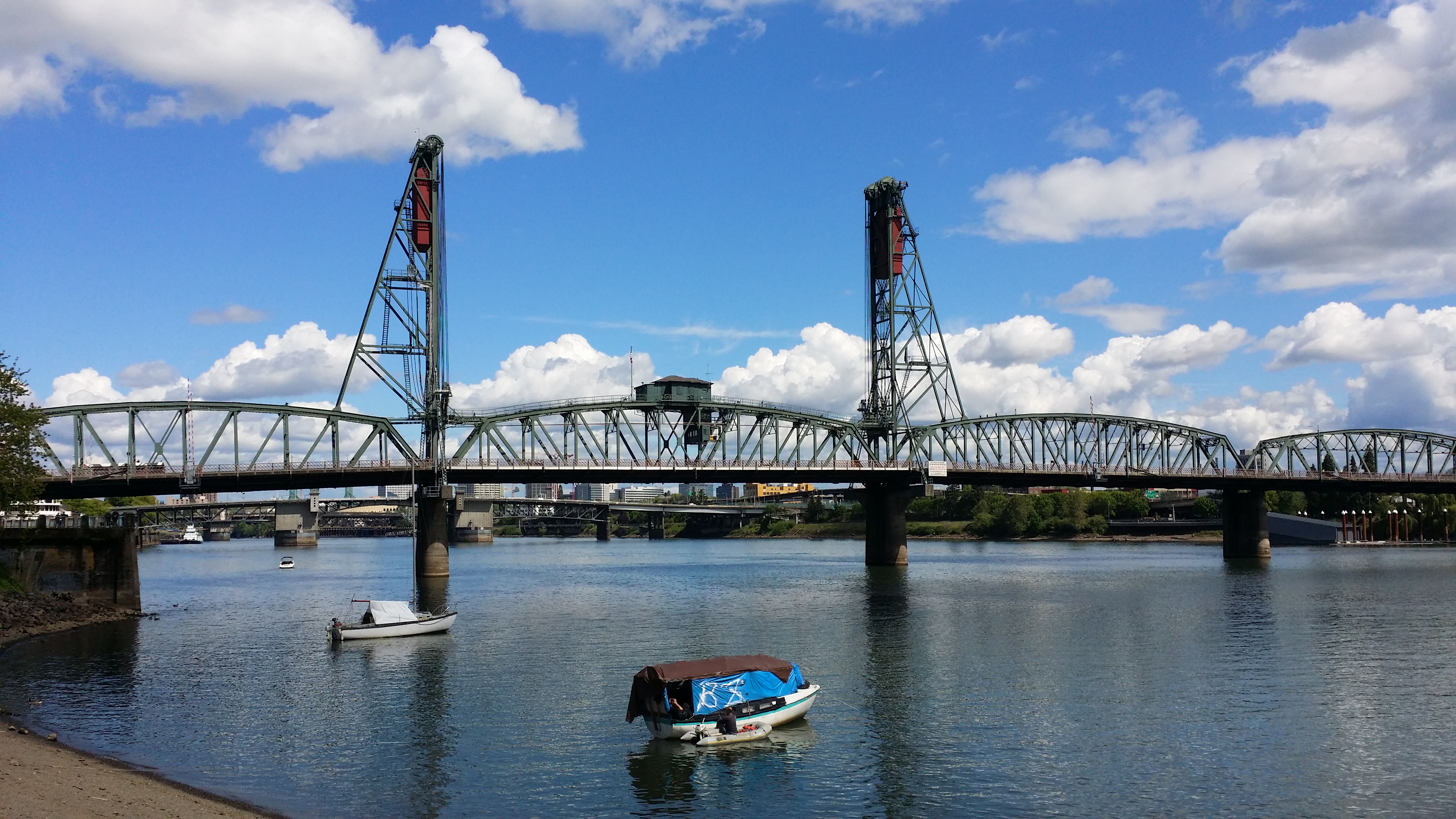 We don't just show you the highlights of downtown, we introduce you to the City of Portland. The only city tour in Portland that offers a well-balanced overview of both downtown and surrounding area history, culture and current events. Travel through the various parts of the city and visit all the must-see attractions, then we take you on another adventure throughout the various parts of the city neighborhoods, historical buildings, businesses and sights.
Our tours offer some information on the representation of cultural diversity in the state of Oregon. Throughout the year America's Hub World Tours will continue to expand to include more information about cultural groups and their importance in the state of Oregon.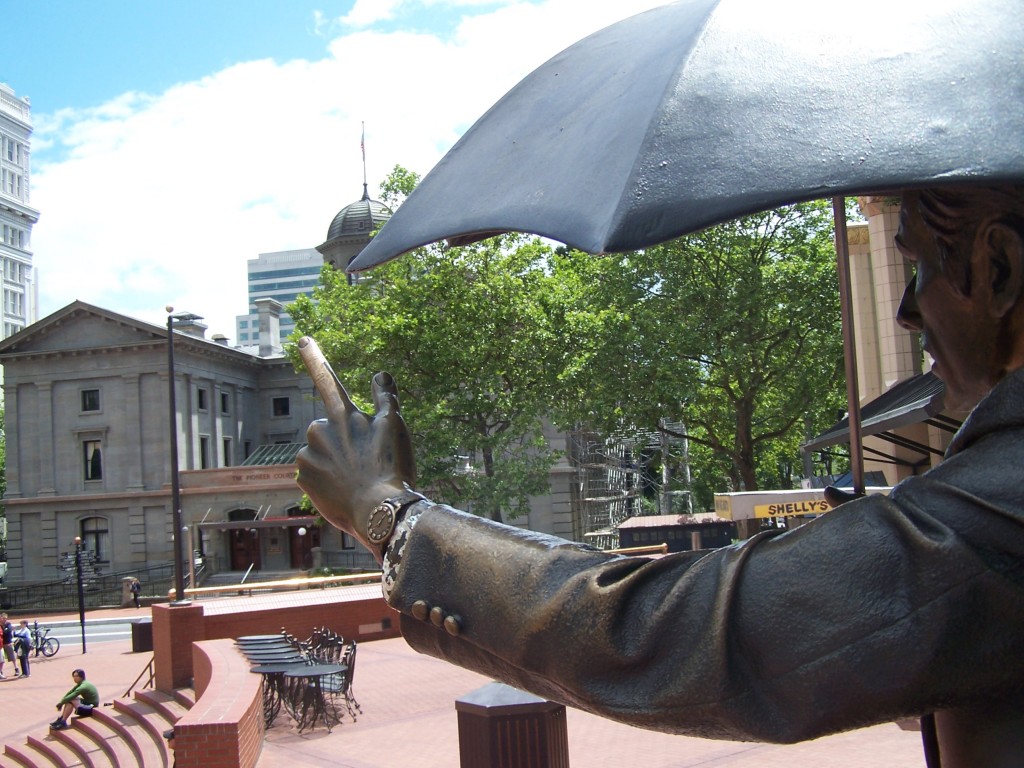 HIGHLIGHTS:
3-hour tour of the Portland City Attractions.
Learn about Portland area's history, landscape and culture.
Downtown attractions such as Pioneer Square, Saturday Market and Portlandia.
Explore vibrant, eclectic neighborhoods (Nob Hill, The Pearl District).
Visit the Portland International Rose Garden and the Pittock Mansion.
Portland Aerial Tram ride has been added to show the spectacular city views and take our guest up close to a Portland Urban Renewal Project.
Bring a camera! The views of Portland are spectacular.
MT HOOD LOOP & MULTNOMAH FALLS TOUR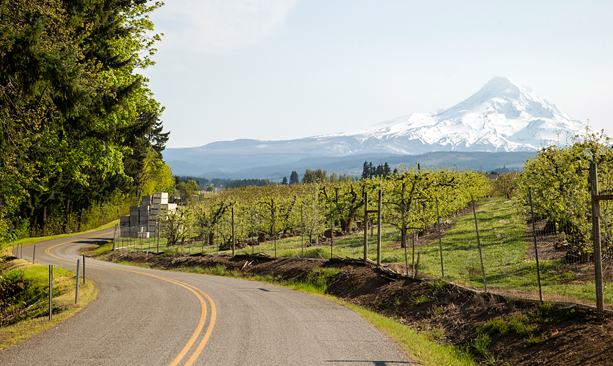 Explore the Columbia River Gorge and stand above the second highest year-round waterfall in the United States! Come and enjoy spectacular views of many waterfalls along the Historic Columbia River Highway. Then we take you up close to Timberline Lodge on Mt Hood. We will also be touring many of the other wonderful sites along the Columbia Gorge including Crown Point's Vista House, a unique visitor's facility that was built in 1916. These viewpoints have two of the best views of the entire Columbia Gorge and you will agree that the sights are truly breathtaking.
Mt. Hood (Timberline Lodge)
At 11,249 feet, the glacier-clad Mt. Hood is Oregon's tallest peak and the 4th highest in the Cascade Range. Waterfalls, wildlife, wild flowers, trails, Timberline Lodge…the mountain is beloved for its beauty and recreational opportunities.
Highlights:
Bring a camera! The views of Portland, Multnomah Falls, Mt Hood and Cascade Mountain are incredible.
All aboard a luxury day trip from Portland to Multnomah Falls to Gorge Waterfalls and Mt Hood
Learn about Portland area's history, landscape and culture from your professional tour guide.
En route to the Waterfalls, learn about the history of the land and the region's culture, giving you an
understanding of how this incredible landscape was shaped over time.
Enjoy views of gorgeous waterfalls at Columbia Gorge National Scenic Area.
Enjoy a guide tour with an expert guide inside Timberline Lodge.
Customized for small or groups 6 or more to ensure a more personalized experience
NORTHERN OREGON COASTAL TOUR


Oregon's coastline is graced with unforgettable vistas: dramatic cliffs, offshore rocks and sea lions, wide sandy beaches, majestic capes, historic lighthouses, enchanted forests and lovely small beach towns which artists and artisans make their home. Along the coast we will visit Astoria, Columbia River Maritime Museum's, Astoria Column, Cannon Beach, Haystack Rock and enjoy spectacular views of the dramatic Oregon Coastline.


Highlights:
Columbia River Maritime Museums: The Columbia River bar, where the Columbia River opens to a wide mouth and empties into the Pacific Ocean, is known as the "Graveyard of the Pacific." The Columbia River Maritime Museum is an outstanding facility that provides exhibits covering the region's many shipwrecks and much more.
Astoria Column: Was erected in 1926 at an elevation of 600 feet atop Coxcomb Hill, the location of the first permanent American Settlement west of the Rockies. This impressive Oregon Coast historical monument is the only one of its kind in the world!
Ecola State Park: A beautiful state park situated on the edge of coastal cliffs. A chance for your first picturesque view of the Oregon Coast; wind-swept trees, dramatic cliffs, historic lighthouse, bird sanctuaries and of course the majestic Pacific Ocean.
Cannon Beach: A quaint little beach town with shops, art galleries, restaurants and candy shops for fresh made salt water taffy. The "Carmel" of the North!
Historic Haystack Rock: A large basalt monolith that is protected as a marine wildlife sanctuary and important nesting birding site for Tufted Puffins, Cormorants, gulls & more. This Rock is the most photographed monolith on the Oregon coast.
WINE TASTING TOUR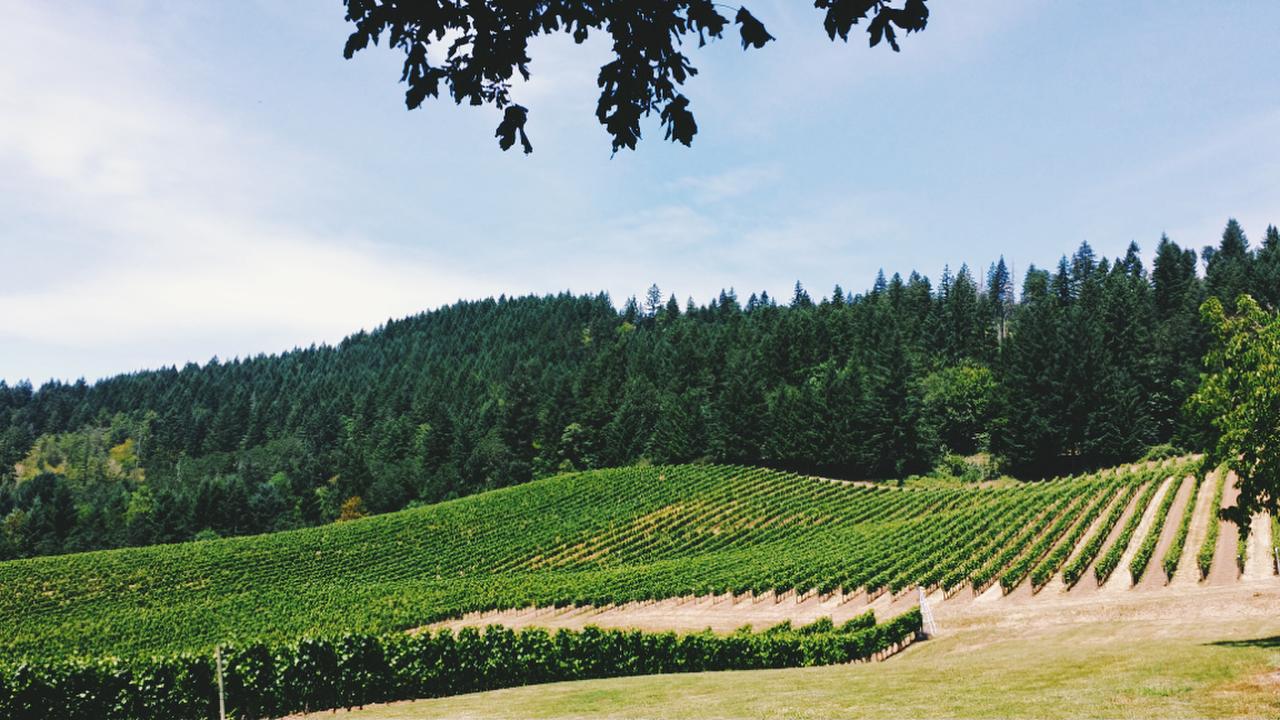 Oregon is home to some of the most beautiful vineyards in the world and is known for its distinctive Pinot Noir and cool climate varietals. The Willamette Valley and Hood River Valley is the heart for these vineyards located on gentle rolling hills that give way to expansive views of the vines and valley below.
Wine Education & Cultural Experience
Wine Tasting of many varietals grown in Oregon: Pinot Noir, Pinot Gris, Chardonnay, Pinot Blanc, Reisling & More
Charcuterie Platter with some of the finest cheese, crackers, nuts, chocolate
Scenic country & farms drives following the scenic Vines & Valley route or Fruit Loop route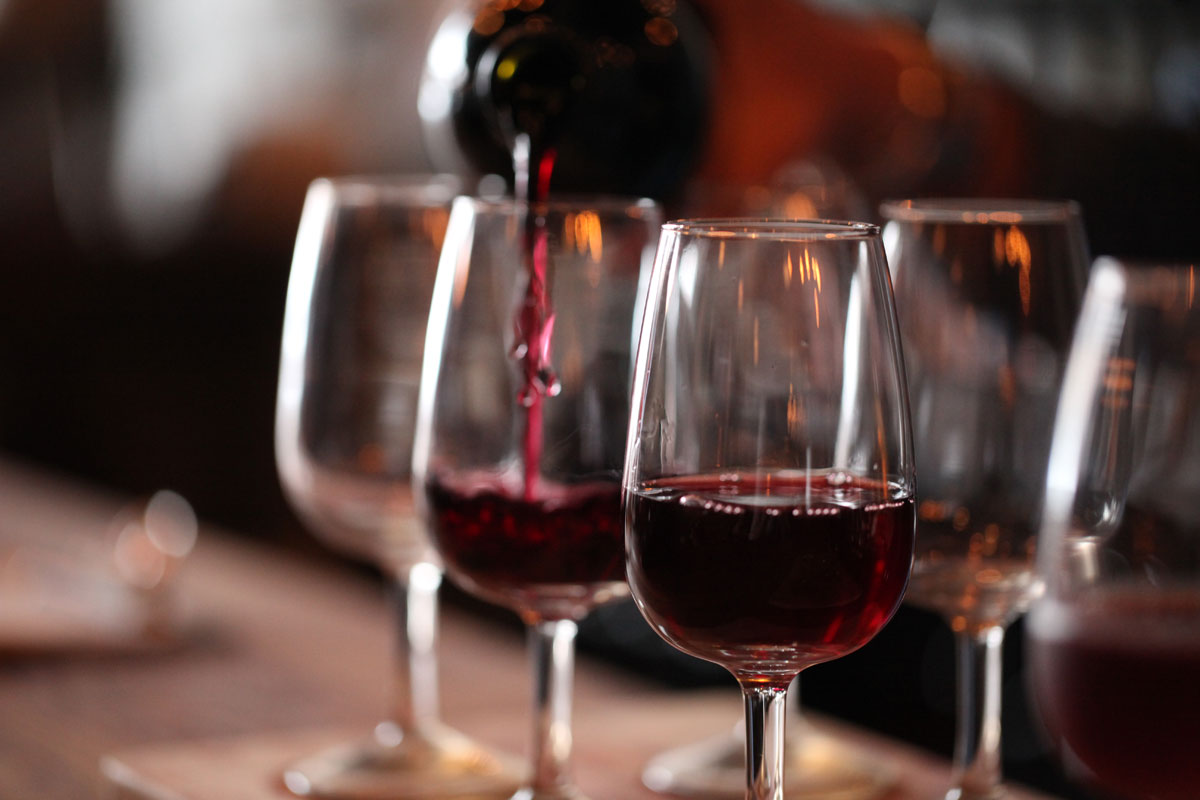 The wine region in the valleys, which was once known for fruit orchards, nuts and nurseries has transformed into one of the country's premier cool-climate varietal producers, still side by side. The unique relationship between volcanic soils, elevation and protective micro climates has consistently proven ideal for vineyards, and has produced Oregon's top Pinot Noir for decades. Enjoy the taste of a select group of Oregon most renowned local vineyards at some of the area's best wineries and most unique tasting rooms.
Join us on our Oregon Wine Tour experience and visit 3 vineyards in the region for some amazing wine tasting, views and education about the region and the culture as it has developed into the local wine industry. Each winery offers a unique and charming experience wether you taste in the Hood River AVA or Willamette Valley AVA.
____________________________________________________________________________________
Customized and Private Tours: Customized and private tours are available. Please contact us for details and pricing.
Payment: On-line reservations can be made using a credit or debit card. Payment will be processed immediately to secure your reservation. Payment on day of pick up will not guarantee your reservation.
Cancellation, Refunds and Changes: The guest may cancel the services at any time, but may be required to pay the applicable cancellation charges up to the maximum shown below:
61-90 days prior to event 75% refund of final total tour/package cost
31-60 days prior to event 50% return of final total tour/ package cost
30 days or less prior to departure 10% return of final total tour/package cost
Cancelled reservations may be rebooked subject to availability.
Tour Cost Not Included: Does not include tour guide nor driver Gratuity.
– See more at: http://www.americashubworldtours.com/Newsite/best-of-portland-3-nights-4-days-sightseeing-package/#sthash.wTYta3dS.dpuf